The idea of ​​these sandwiches, I peeped on the Internet. They accidentally caught my eye on the Odnoklassniki social network. Sandwiches look very original, before that I have never seen such anywhere. So I decided to repeat and make something like that.
The basis of these sandwiches are sprat and pepper. If someone does not like pepper, then it can be replaced with cucumbers, tomatoes or even boiled carrots.
These sandwiches will look original on any feast. I think they are well suited to the women's day of March 8 and fit perfectly to the snack at some purely male party.
For sandwiches, you will need: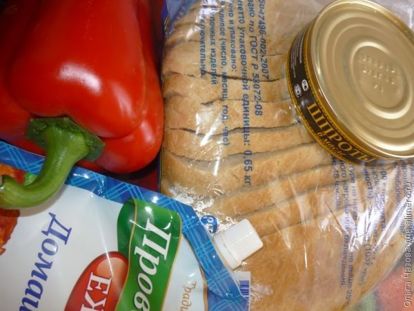 Prepare the basis for sandwiches. (In my opinion, for such sandwiches loaf is best suited. But if you are a lover of eating rye bread or hearth, then take it.)
Cut the bread into portions.
Then we will grease the pan with sunflower oil or margarine and fry the bread on both sides. Optionally, you can use a toaster.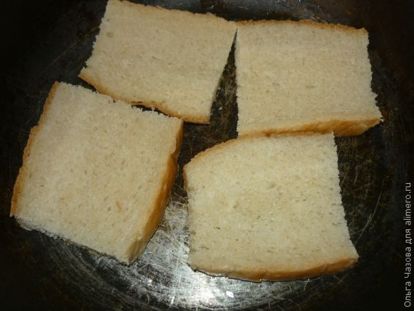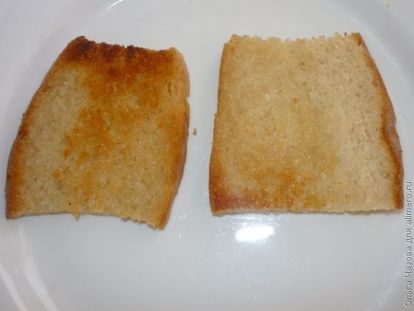 After that, spread the fried pieces with mayonnaise. (If you do not like mayonnaise, then you can use any other cheese sauce, for example. Or put on a sandwich, thinly sliced ​​cheese, egg, lettuce, potato slice. In general, show imagination, just do not put apples)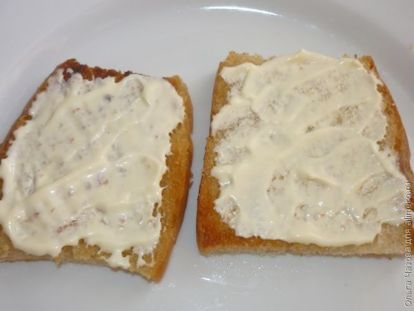 Then with the help of a can opener we open a can of sprats.
Spread sprats in pairs and remove fish tails.
We put sprats on bread, smeared with mayonnaise.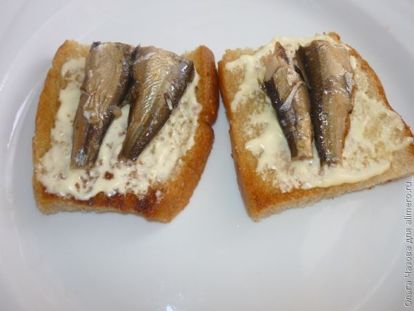 From the pepper with a knife cut skirts and shoes.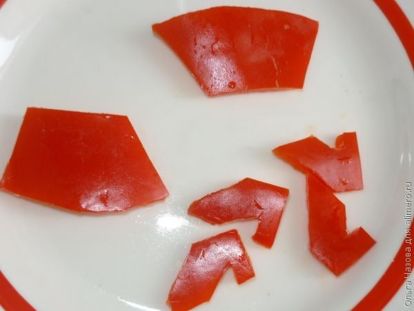 Decorate the fish. We put on the feet of shoes. And higher place skirt.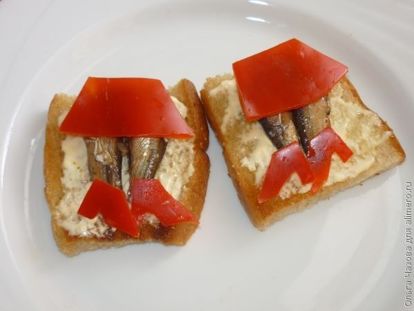 Add a little green. So, our beautiful, original sandwiches are ready, which, by the way, are also delicious!
Bon Appetit everyone.