I saw enough yesterday for the night on our Tatiana's delicious sandwiches and also decided to figure something out in the morning. I didn't expect a weekend, but I really wanted a hot snack with cheese and tomatoes.
True, I decided to go a little different way and made my sandwiches with zucchini – well, I really like their combination with tomatoes and pickled cheese. Of course, there was not enough garlic for piquancy, but since both my husband and I had a long working day ahead of me, I decided not to risk it.
To make hot sandwiches with tomatoes, zucchini and cheese, I needed:
The complexity of the recipe: everything is incredibly simple
Required time: it all depends on whether you need to fry the zucchini or they are already fried – you will need, respectively, 20 or 5 minutes of time
Since I didn't have any fried zucchini, I started it from the very early morning – in time for sandwiches.
Zucchini cut rings, salted, mixed, rolled in flour and roasted rings on both sides in butter. When reddened, removed rather from the pan to cool.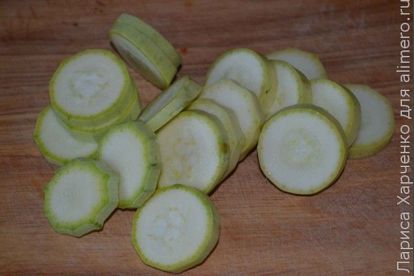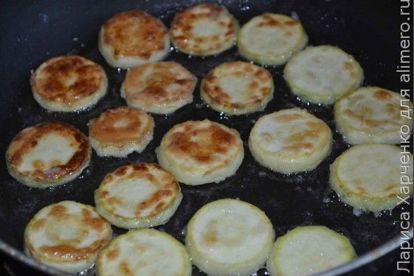 Now the bread. When I saw bread in the store that regularly appears in Tatiana's recipes, I immediately bought it. What is it delicious. Yes, and with seeds.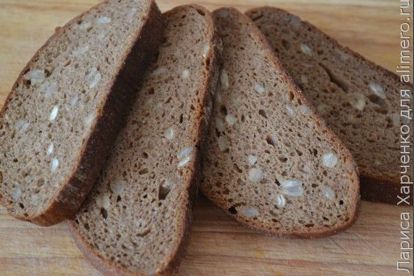 Bread, again on the advice of Tatiana, I greased with butter.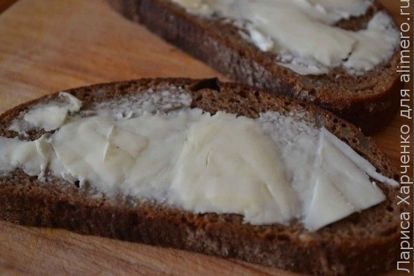 Tomatoes cut rings and put them on butter.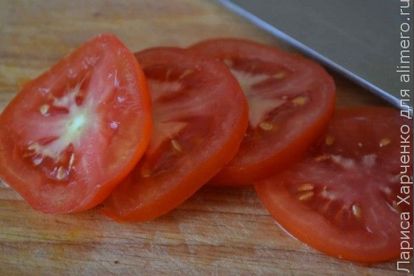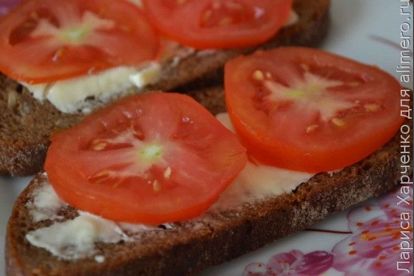 Then the experiment started – on rings of tomatoes laid out rings of fried zucchini.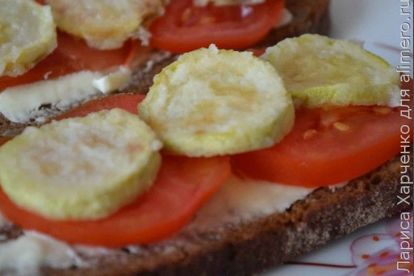 Well, from above, she let in a largely grated suluguni and sprinkled with olive herbs.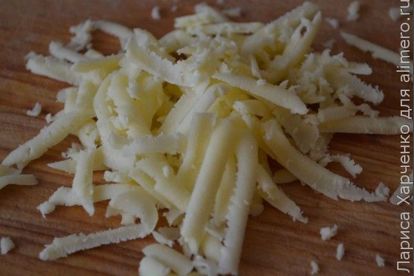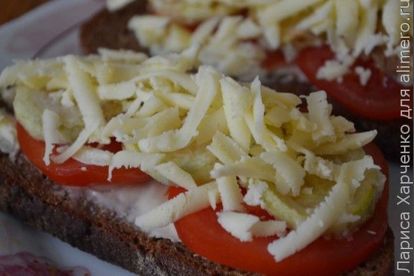 I put the sandwiches in the microwave for 1 minute – the cheese melted wonderfully during this time.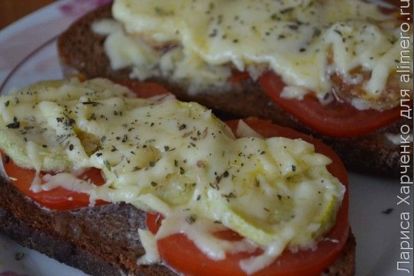 To serve, picked some sprigs of basil and decorated their hot sandwiches with them.

Thank you, Tanya, for great ideas and inspiration.