I have certain habits and traditions that I enjoy. For example, on a day off, I always cook sandwiches for breakfast.
And today is no exception. While brewing my coffee, I managed to make my favorite hot boutiques with cheese. I really like melted, hot, crusty cheese. Mmmm …
I also added tomatoes and dill, which I also like very much in combination with hot cheese. And olives, which gave a special flavor to boutiques.
In general, some quite ordinary products, and as a result – a delicious coffee boutique. And gastronomic pleasure. And a great mood 🙂 Well, and a boutique photo session, as without it;)
The complexity is elementary

Cooking time – 5 minutes

To make cheese and tomato sandwiches you need the following products:

Sliced ​​bread. I took one of my favorites – black with seeds.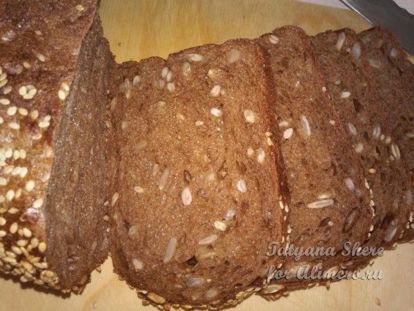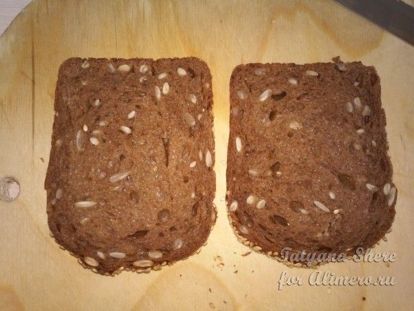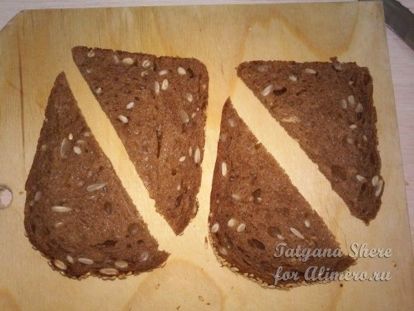 I dried my bread slices on a dry frying pan on both sides.
Then she rubbed bread with a clove of garlic, also on both sides. I like a light garlic flavor in sandwiches, so I almost always rub garlic on bread when it is appropriate, and even when it is not very appropriate 🙂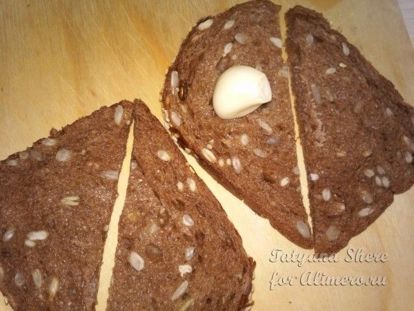 Butter buttered, but not very thick, I'm still watching the figure. Well, for the figure of her husband at the same time;)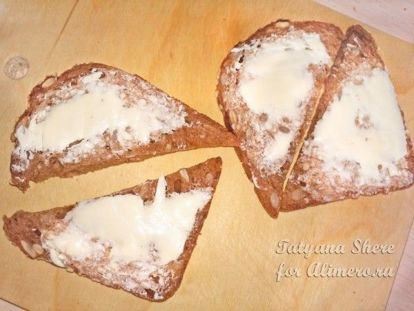 On the butter put dill.

Then circles sliced ​​olives.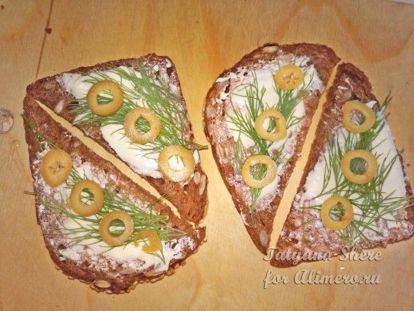 Covered with slices of tomatoes.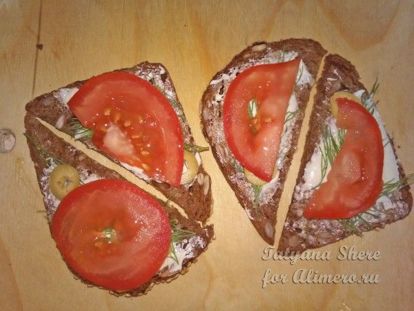 And on top of the tomatoes rubbed cheese.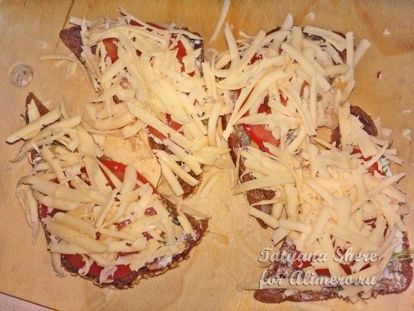 She put the whole structure on a plate and sent it to the microwave for 1 minute at a power of 800 W. Although, with the same success, sandwiches can be baked in the oven.
A minute later (just during this time, the cheese melted well) took out the sandwiches from the microwave, decorated it with parsley leaves, and invited her favorite breakfast.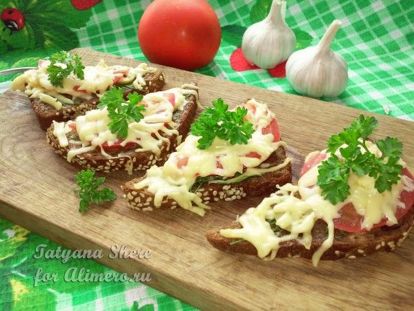 Enjoy your meal!