In the saying about the talent of women to make scandal, hat and salad out of nothing, you can also add sandwiches. Here, for example, in my recipe are ingredients that, even in the residues, are always in any fridge.
And if there is not something, then you can dream up and invent something of your own. In any case, hot sandwiches are a win-win situation when there is no time to cook, you don't feel like or guests are about to descend.
If you coat a little shelf of the refrigerator, then in a few minutes a tasty, nutritious and quite nice dish will be ready, which you are not ashamed to serve to guests.
Time for preparing: 20 minutes.
Cut the sausage into small cubes.
The tomato is also ground as small as possible (it will be easier to put the sandwich mass on bread).
Finely chopped greens and add it to the sausage and tomato.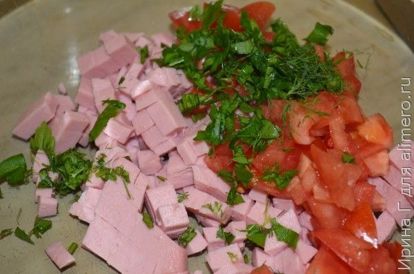 In a separate bowl, mix mayonnaise and tomato paste. You can, by the way, put the ketchup, only it will need a little more.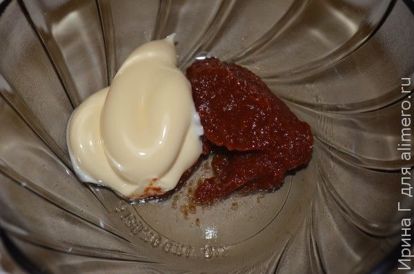 It turns out this sauce.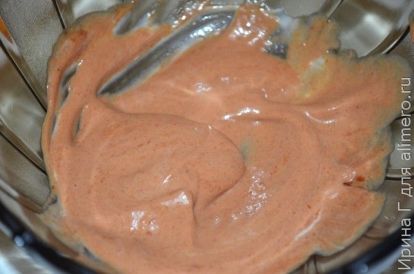 Add it to all the other components.
Stir.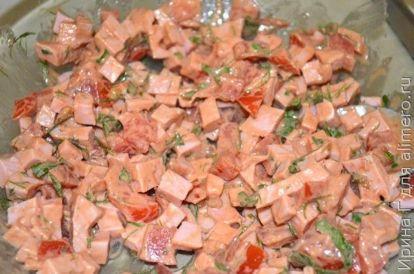 We take slices of white bread. I like the one that is sold in the thread.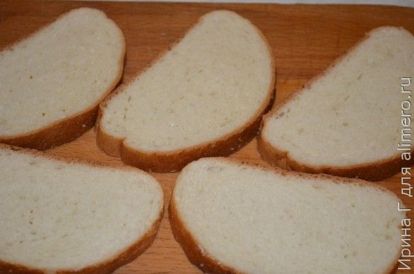 Put our sandwich mass on bread.
Top generously sprinkle with grated cheese. And, at any stage of cooking, if you want, add ground pepper.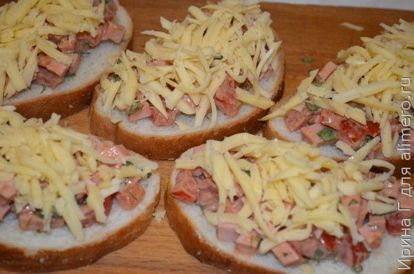 Put our sandwiches on a baking sheet and – in the oven! For 10 minutes at a temperature of 180 degrees.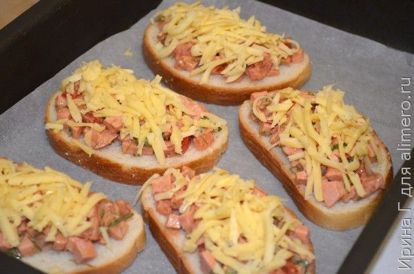 While our sandwiches get a beautiful crispy crust, we make fresh tea and we can set the table.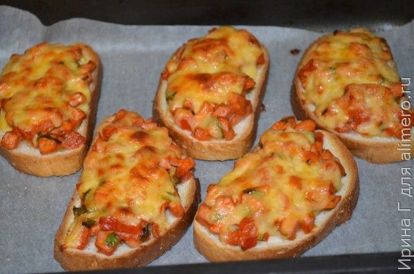 The combination of toasted bread, melted cheese and sausage – who can say that it is tasteless?