Hot sandwiches are one of my favorite types of snacks. I do them often, but for the first time in this version!
What hot sandwiches are popular in my family? We have two options. The first is bread (usually take black), covered in cheese. In the oven at 200 degrees and until melted, and even until pretty fried crust.
The second is pizza on bread. I cover slices of bread or loaf with tomato paste (for a friend I add mayonnaise here), then put a slice of sausage or something from smoked meats, and cheese on top. And also in the oven.
Sandwiches that I want to tell you about today require baboutmore preparations. Just because all the components need to be cut. But still this dish can be attributed to the number of fast. It is ideal for the case when you come to visit, and nothing to treat. It turns out nourishing, tasty and interesting.
The first thing I put to boil eggs.
Cucumbers washed, cut off the skin, cut into small cubes.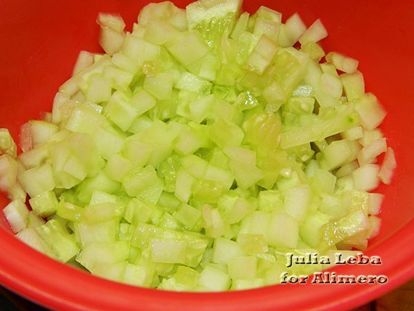 Grilled sausage just as well.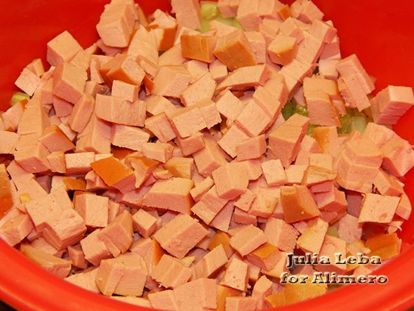 Eggs boiled hard boiled, cooled and chopped. Grind dried greens, basil and pepper. Added salt, but a little (after all, sausage, cheese and mayonnaise already contain it).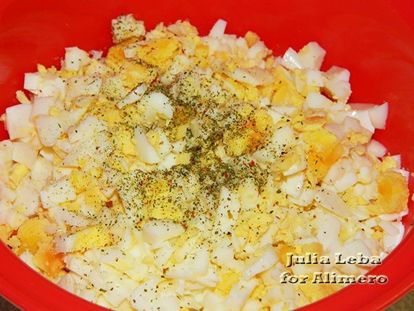 Added mayonnaise for a bunch of ingredients.
I used rye-wheat bread. She put the prepared mass on it – how much it fit, to the maximum, but not to fall.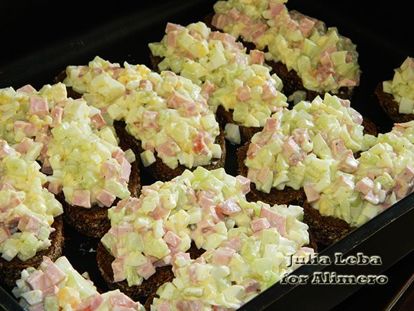 Top with cheese, grated on a fine grater.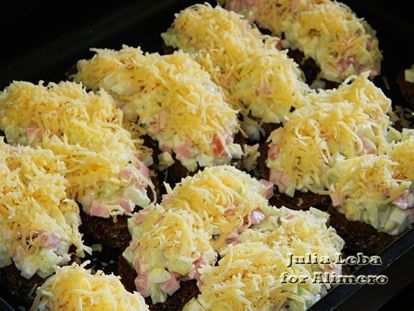 Put in the already heated to 200 'oven for 7-10 minutes.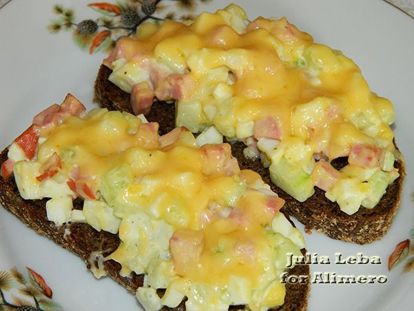 It turns out some kind of salad, but with bread, and even in baked form. I like it! Eggs and sausage make the snack nourishing, and the cucumber gives an unexpected freshness))