If you do not know what to cook for breakfast, then I suggest your recipe for a big hot sandwich. Even as a child before school I was in the morning waiting for such a breakfast. I really liked it. Now I make it for my family. It prepares quickly, therefore we fry while the teapot is heated.
Of course, in the middle of a sandwich you can put everything you want from suitable products: sausage, sausages, tomatoes, greens. And afterwards pour all the egg. I do not like the taste of fried greens, so I just offer it fresh in addition.
Today I used what was currently in the fridge than I share with you.
Time for preparing: 5-10 minutes.
Degree of difficulty: minimal.
Cooking method:


Take a piece of your favorite bread.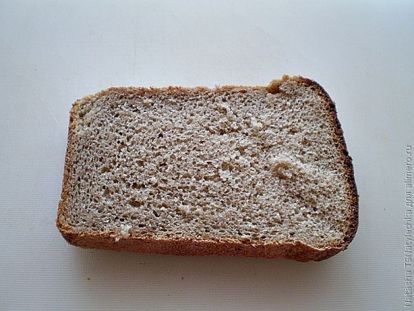 Cut out carefully with a knife in the middle of it (choose the form at your discretion).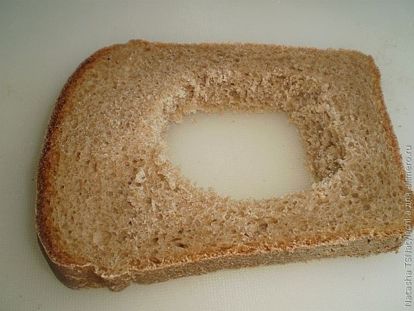 Send to the pan with vegetable oil, fry on one side until golden brown.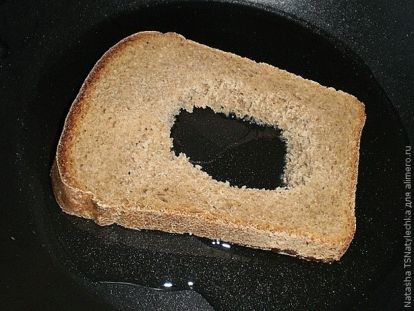 Meanwhile, rub any cheese on a fine grater.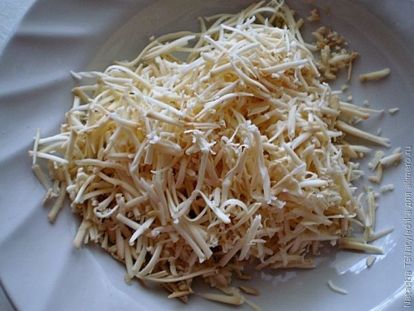 My egg under running water.
We break into the middle of the egg. Salt to taste.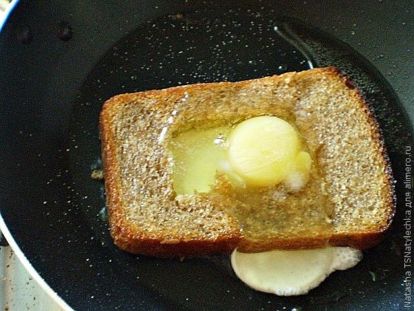 Sprinkle over the entire surface with grated cheese.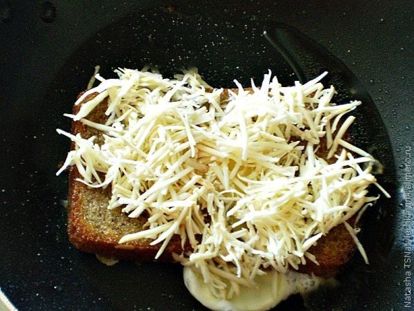 Using a spatula or two forks, turn the bread over to the other side, sprinkle with cheese.
If you like the yolk to be dense, you can still flip the sandwich, puncturing the egg in the middle with a knife. The yolk will leak out a bit, but this is not scary, since it is just fried on the other side after the coup.
Give fry for 1-2 minutes. And we turn it over again.
Our hot breakfast is ready.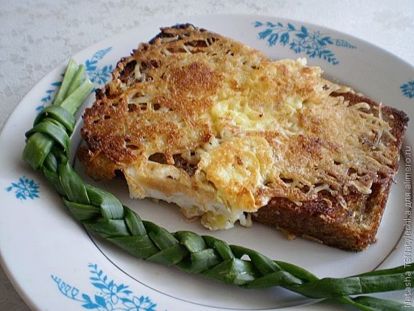 Served with a cup of tea or coffee. The sandwich itself can be sprinkled with herbs or sprinkled with your favorite sauce.