I want to bring to your attention a bright sunny salad that reminds us of summer. Vitamins, bright dishes and good memories – this is what is absolutely necessary in a rainy autumn!
The salad is very light in all respects. The dish is easy to prepare, and, it has one unique feature, the proportions for the ingredients do not necessarily comply. It comes out of any ratio of vegetables and seasonings, which is not unimportant, the salad can be cooked of any sharpness.

I will present to your attention the most dietary version of this dish. Here is the salad of the main ingredients, according to your desire, you can add other fresh vegetables.
6 Vegetable oil – 5-6 tablespoons;
7 Vinegar – 3 tablespoons;
eight. Salt / sugar / pepper / seasoning – to taste.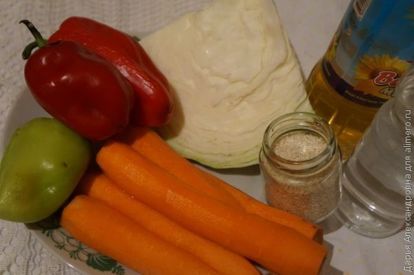 Shred cabbage thin straws.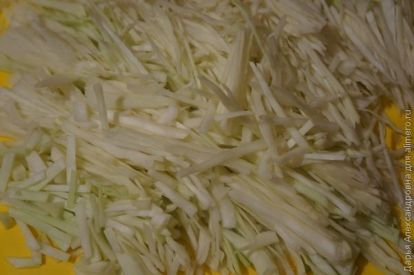 Put the sliced ​​cabbage into a container, add salt and some sugar. We grind cabbage, as for fermentation, to give juice, we tamp. Give her a little insistence.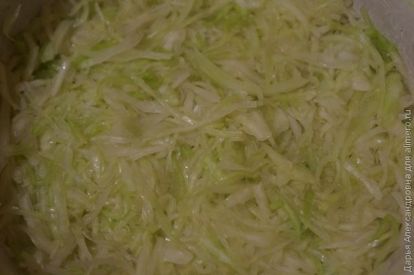 Cut the pepper into thin strips.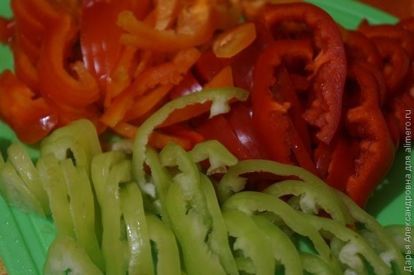 Put the peppers on the cabbage.
Rub the carrots on a coarse grater.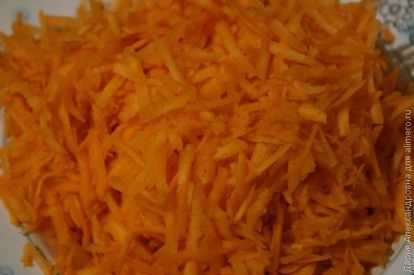 Putting carrots on top of pepper, and we tamp, so that vegetables give juice. Pour vinegar over it, spreading it evenly over the entire surface.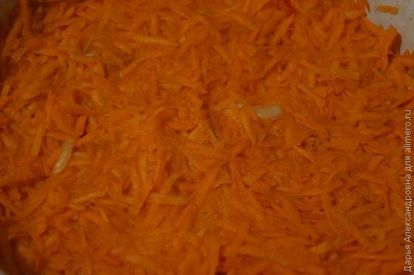 Heat the necessary amount of vegetable oil in the pan. And, already in the hot, throw sesame seeds.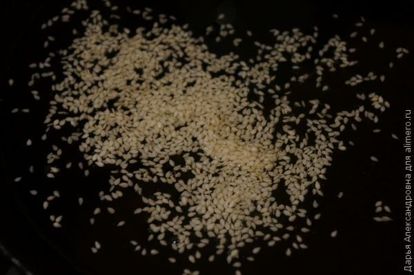 Seeds are constantly stirring when frying, so as not to burn. We warm them to golden color.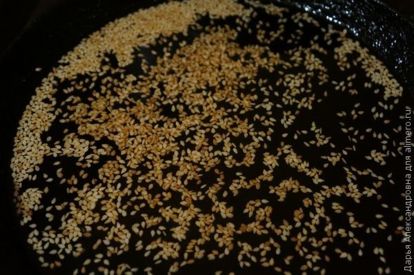 Hot oil together with roasted sesame seeds poured on vegetables, evenly distributing over the entire surface.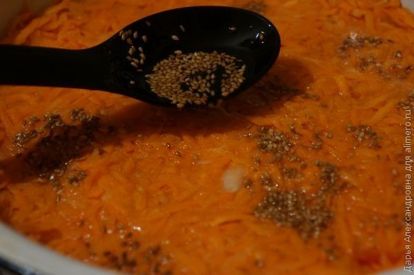 Give the dish time to brew (only not in the refrigerator) for about 40 minutes, then stir, after which it can be served at the table.