Salads are always a good thing. Especially if they are light, tasty and healthy … And now, in this wonderful autumn time, it seems to me that nobody cooks other salads … Well, why at the moment is that mayonnaise and various sausages (we'll eat them in winter), how many wonderful vegetables and fruits.
Yes, they can be wonderfully combined! We already here with you were cooking vegetable salads with strawberries, and with peach, and with apple … And today I suggest trying another snack – this time with grapes …
For its preparation you will need:
The difficulty of making this original salad: very low
Required cooking time: about 10 minutes
Algorithm of proposed actions:
And what do you need for cooking any salad? First of all, prepare all the products necessary for it (wash and dry), then chop them up and cut them, and just mix them up at the very end using a dressing.
And while everything washed up dries, we just quickly prepare it. To do this, we just need to combine the balsamic vinegar with the soy sauce and olive oil, and then mix it well. Let him stand a little.
We now turn to the main characters of our salad. Let's start with tomatoes. For a snack, I chose two of the most mouth-watering specimens and of course a different color – this is so uplifting. I just cut the tomatoes into large enough slices and put them in a small salad bowl.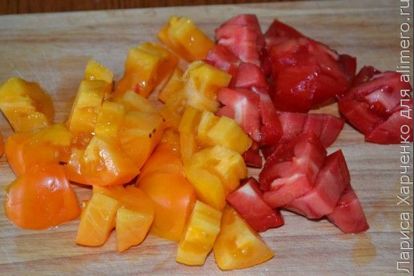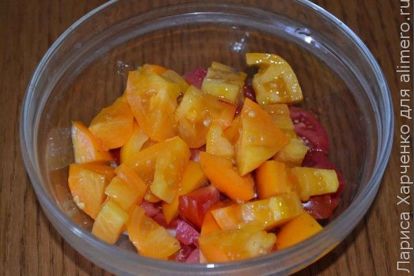 Onion cut light feathers.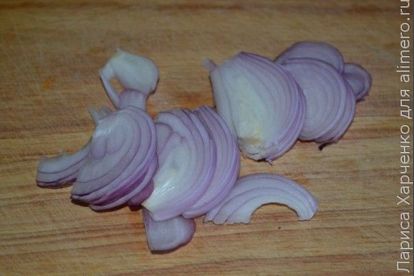 In order to prepare the salad was less troublesome, I decided to use the grapes prudently. Accordingly, I just cut it in half.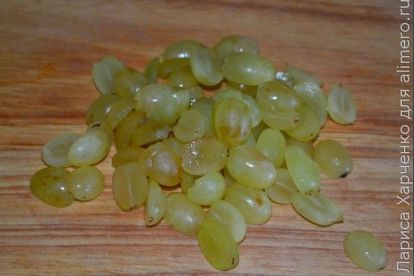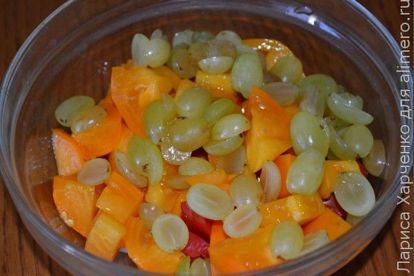 Mozzarella let small, but neat cubes.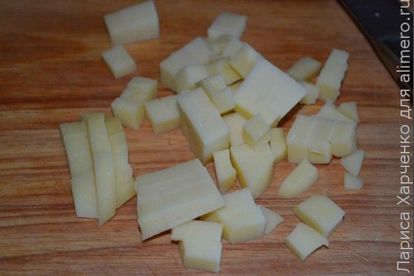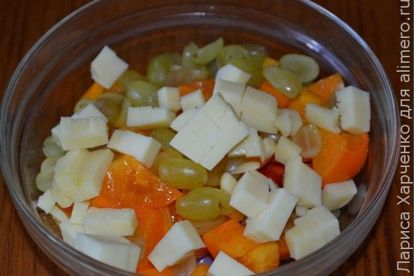 And from the sprig of basil she cut off the leaves and just chopped them with a knife.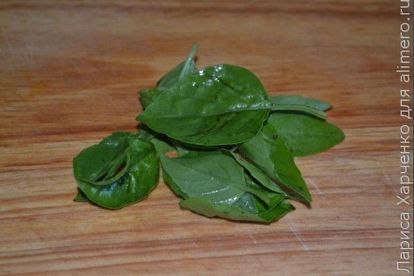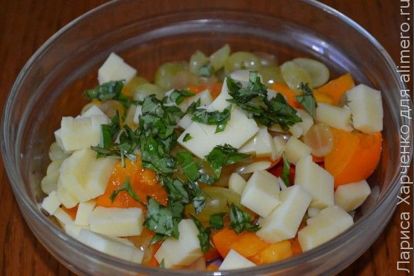 Then she poured our fragrant dressing into the salad bowl, sprinkled a pinch of Provencal herbs, and mixed the salad with a spoon.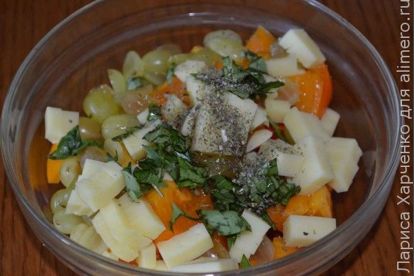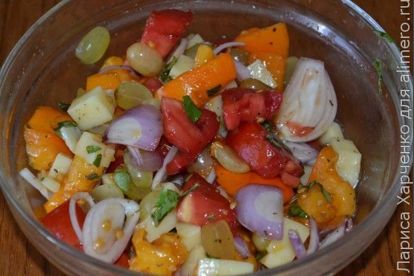 My husband and I really liked this non-standard combination. Do you want to try?