I (like most hostesses) have a daily task of feeding the family. In addition to the main courses, I often make hearty salads and snacks, which are always taken with a bang by members of my family, so they often help me out. Today, for example, I made an appetizing salad with smoked chicken. This salad is often prepared at weddings, as guests like it very much.
Salads with mayonnaise, as a rule, are easy to prepare. Perfectly can replace not only a side dish for meat or fish, but also a full lunch or dinner. Also stored in the refrigerator for one to several days, without losing freshness and wonderful taste.
Of the many recipes for salads, the most beloved in our home is Olivier. That is, it is a set of such products: potatoes, mayonnaise, eggs, various vegetables and any meat ingredient. My husband loves such mayonnaise pleasures, and many of my friends have a similar situation. I think many of my today's recipe is useful.
Degree of difficulty – very easy.
Time for preparing – about half an hour.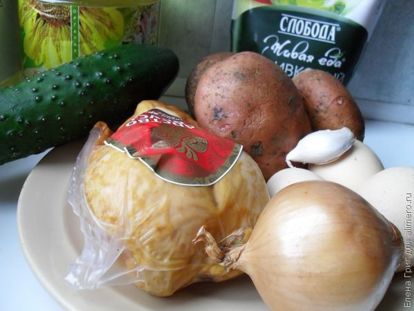 I cleaned the onions and fried them in vegetable oil.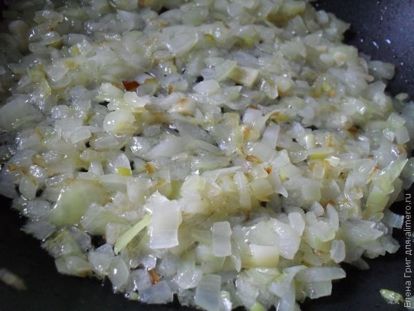 Potatoes cooked and cut into cubes, put it in a container for salad.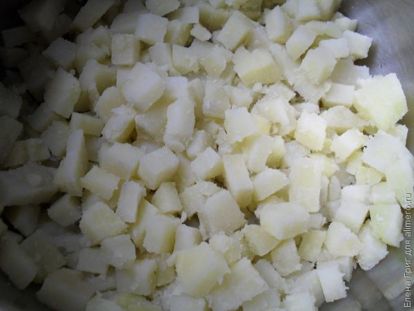 Added to it a prepared onion.
Hard-boiled eggs are chopped up with a knife.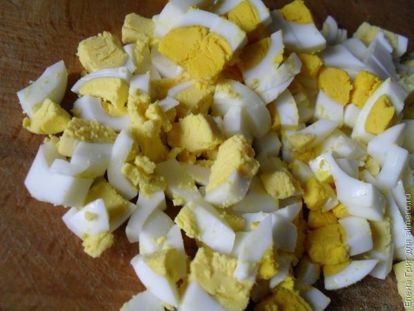 Has added in capacity. Cucumber sliced ​​thin straws and also sent to the salad.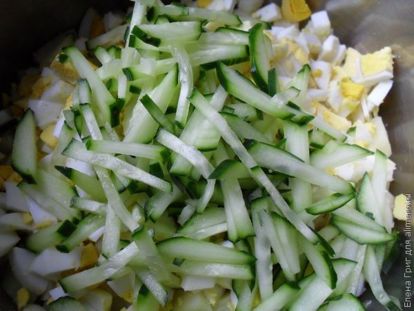 Smoked chicken breast cut into small cubes.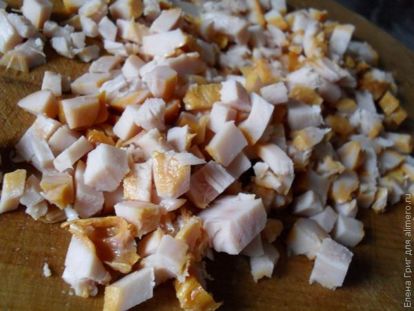 She put the meat in a salad, added mayonnaise and garlic passed through the garlic.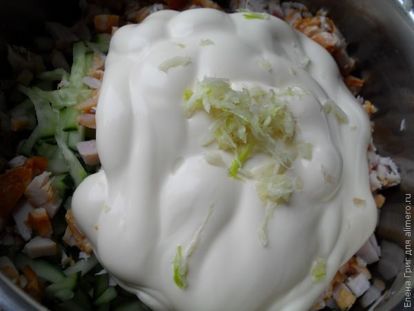 As usual, mixed all the ingredients. Served to the table, decorated with a branch of fresh dill.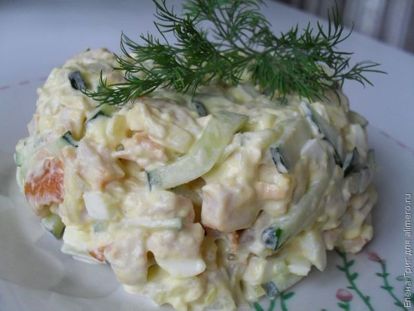 Try and you, delicious impressions to you!