Salad … Perhaps this is such a dish that is never superfluous on the table. And with the onset of autumn, and with it the cold weather, one already wants not just light vegetable salads, but nourishing vegetables.
Today's salad is quite simple both in preparation and in terms of the products that are needed for it – I am sure that every hostess has all the necessary ingredients in the fridge. I think that is why he has this name 🙂 But, despite this, it turns out to be very tasty and quite satisfying.
In addition, I will reveal to you one secret: there is cheese in the recipe of this salad. In the original, you need to put a hard cheese, but I tried to cook with melted cheese. You know, it turns out just as good. In general, I recommend 🙂
So, what we need to make this salad:

Cooking time – about 45 minutes
Caloric content – 157 kcal / 100 g
We put boiled eggs and potatoes in uniforms.
Meanwhile, peel the onions and chop. Fry in vegetable oil until golden.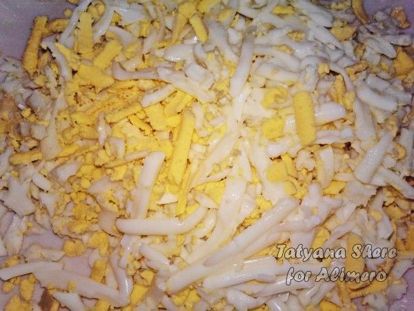 And now, when all the ingredients we have prepared, lay out the salad in layers: *
* Although it can be mixed, it is up to you 🙂
1. Potatoes.
2. Fried onions.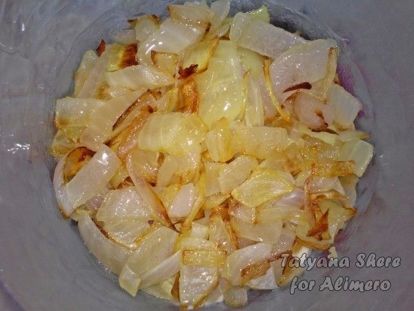 3 eggs. Mayonnaise.
4. Greens.

5. Cheese. Mayonnaise.
6. Bulgarian pepper.
We give a little lettuce to stand in the fridge for about 20 minutes.
That's it, a layered salad called Simple Ready!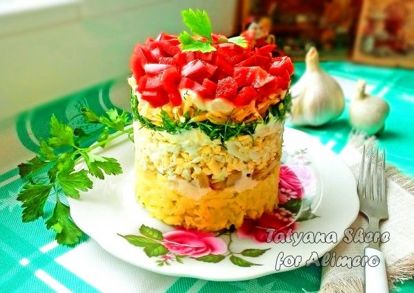 Wish you enjoy your meal!