When I came to my mother-in-law for the weekend, I ran to inspect my beds, I was very pleasantly surprised when I saw the first ruddy strawberries.
My first thought was to urgently feed my girls with this long-awaited and delicious delicacy. And the second, if a few berries remain, then treat yourself … with your favorite salad.
It may sound a bit strange, but for me personally, the generous strawberry season begins with this salad – incredibly bright, juicy, tasty and very healthy.
I am familiar with this recipe, if I am not mistaken, this is already the fifth season. Accordingly, all my relatives, relatives and friends fed him more than once. Here come the turn to treat you, dear girls.
I recommend to try strongly – the combination of products is very harmonious and the beautiful half should definitely be to your taste.
The list of products we need for 1 serving:
Level of difficulty: easy enough
Required time: fast enough (no more than 20 minutes)
Algorithm of the proposed actions when cooking salad:
First we need to marinate the chicken fillet – we cut it into small cubes and pour it with soy sauce. Mix well and leave for a few minutes alone.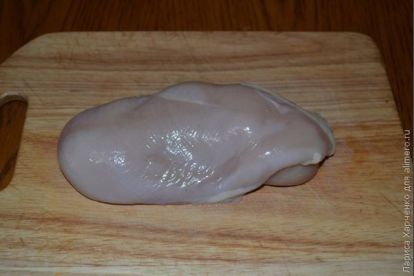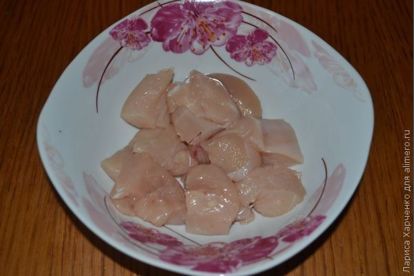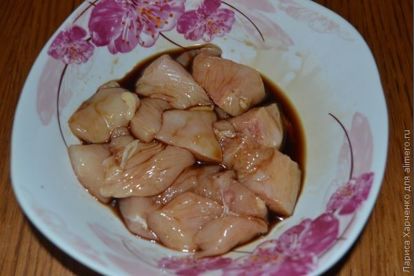 In the meantime, we are preparing lettuce leaves and strawberries for use – rinse well under running water from the sand and earth and dry it.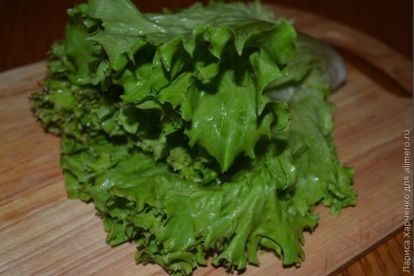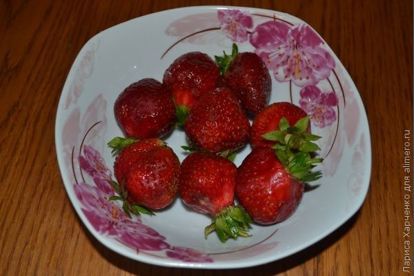 Put the slices of chicken fillet on a well heated pan and fry them on medium heat, stirring all the time. Thus, they will remain soft and juicy.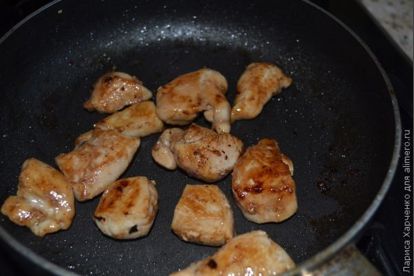 While the fillet cools, spread lettuce leaves on a wide flat dish.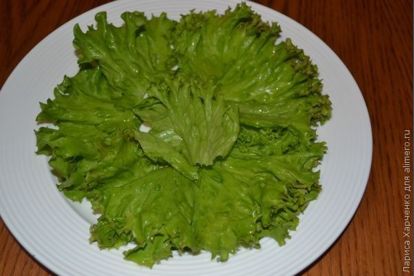 Then cut the strawberries into 4 pieces, removing the stem.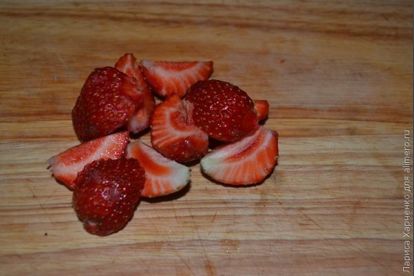 Spread strawberries on the greens, and on top of the cooled pieces of meat.
Now we just have to sprinkle the salad with olive oil and freshly squeezed lemon juice, and also sprinkle with slightly roasted sesame.