I especially like all seafood and squid. I can simply boil them in salted water, pour over lemon juice and eat with great pleasure. Sometimes I cook some kind of snack (I really like squids in batter) or salad.
Once upon a time, squids in our family were a delicacy, and no one even could really cook them. There is a funny story when my mom and aunt accidentally bought and cooked them for about an hour, and then they tried what happened (it was something rubber) and decided that they didn't have to make it … Now we remember and laugh all together.
Now everyone who understands something in cooking knows that squid do not tolerate long heat treatment: they should be cooked or fried for no more than 3-5 minutes.
Today's my salad is cooked very simply, the main thing is not to digest squids.
Degree of difficulty – easy.
Time for preparing – 30 minutes.
For preparations salad with squid to us will need following ingredients:
Eggs put to boil, squid peeled and boiled in boiling salted water for 3-5 minutes.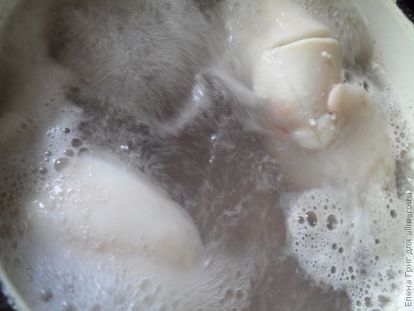 Wash cucumbers in running water and cut into cubes.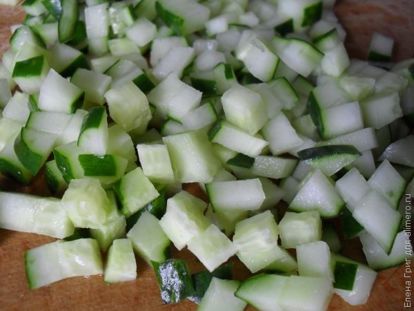 Crab sticks are also chopped.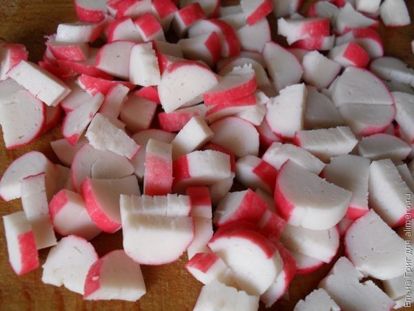 Connect cucumbers with crab sticks in one bowl, add corn.
Cheese grate.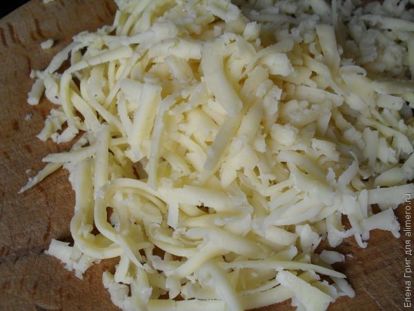 The cooled squid cut into small strips.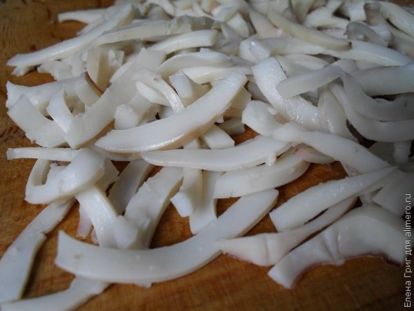 Add cheese and squid to the salad, fill it all with mayonnaise.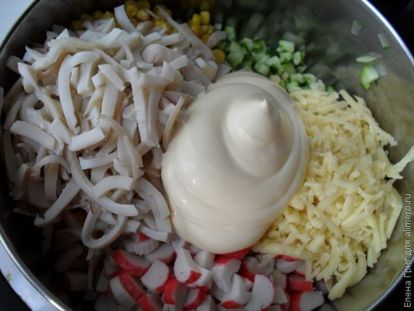 To stir thoroughly. Remove cooled eggs from the shell and grate on a fine grater.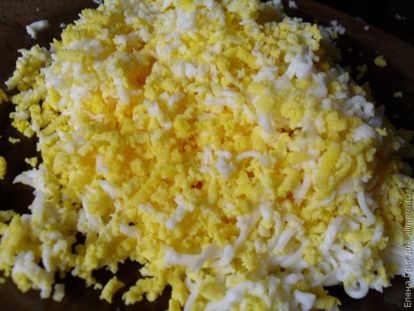 Arrange the salad in salad bowls, sprinkle grated eggs on each serving. Decorate everyone can to your taste.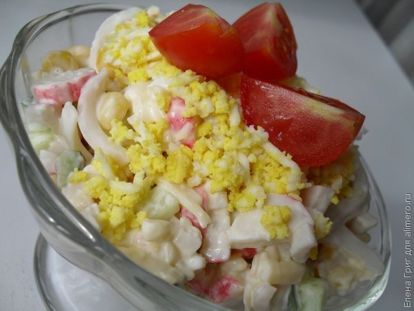 I wish you bon appetit!