Salad with squids and mushrooms is easy and spring-like fresh. It is prepared quickly, does not require expensive products, which is important for me. I usually cook it for dinner and try to make it less calorie, using a light dressing instead of mayonnaise. The result is a healthy and tasty dish, which I recommend to all women.
I want to draw attention to the method of cooking squid. I defrost squids, pour boiling water in a bowl and close the lid. Leave for 20 minutes, then brush them. They are cleaned quickly and easily after boiling water.
Next, peeled squids with salt and the second time pour boiling water, leave for 10-15 minutes. Squids are soft and tender. Salad I usually cook at the rate of 4 servings.
Level of difficulty: very easy.
Cooking time: 30 min.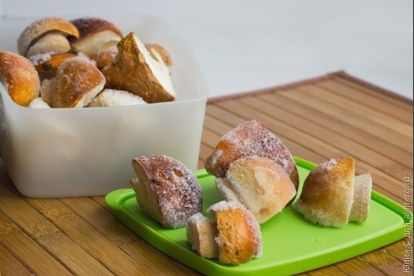 Thawed mushrooms and squid.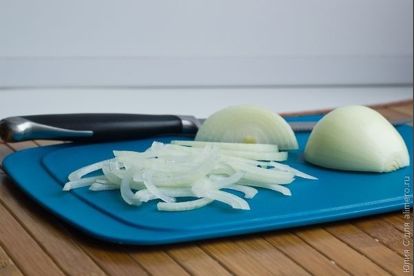 Medium sized onion scald and cut into thin rings.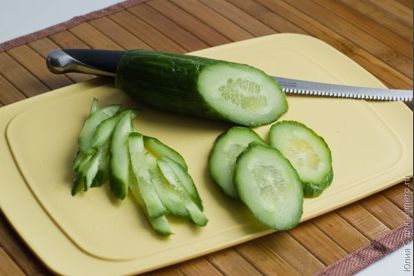 Cucumber cut into strips. You can use fresh or pickled cucumber. You can take one fresh, one pickled. I like both options.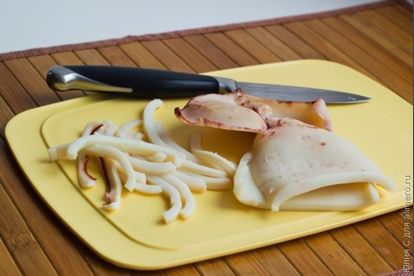 Cooked squids cut into strips.

On a preheated pan drip a little oil and fry mushrooms. It is better to use the forest, they are much more fragrant and tastier. Mushrooms while frying salt and pepper. Mushrooms should be allowed to cool after roasting.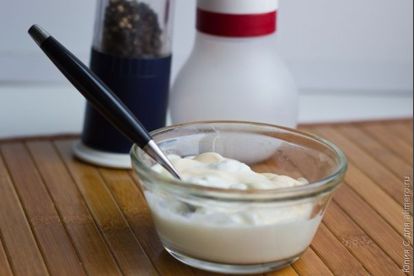 I make the sauce easy: mix 2st. spoons of yogurt and 1 tbsp. spoon of mayonnaise.

Next, gently mix cucumber, squid, onions, mushrooms and chopped eggs. I fill the salad with light sauce, salt and pepper.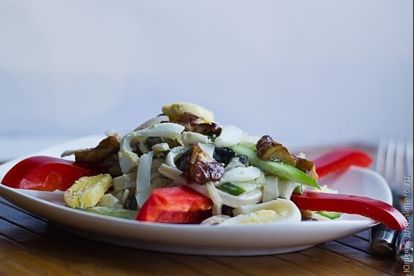 To create a festive mood, salad can be decorated with slices of red pepper. The dish is nourishing, but not very high in calories. I often cook it for dinner, as well as for guests. Enjoy your meal!