Something for a long time I have not done salads with squid! And the reason is very simple. I don't remember exactly when, about 2-3 years ago, I literally sat down on such salads. Cooked, if not every day, then several times a week for sure. Apparently, then just what is called, overeat.
After this satiety, when I saw jars of squid on the shelves of the store, I almost frowned at the thought. I don't want to! Then, it seems, she completely stopped noticing these canned goods on the counter. I bought tuna, saury, sprats.
And this time I was shoved – I want a salad with squid and that's it! No sooner said than done! 😉 I bought a jar and immediately began to cook.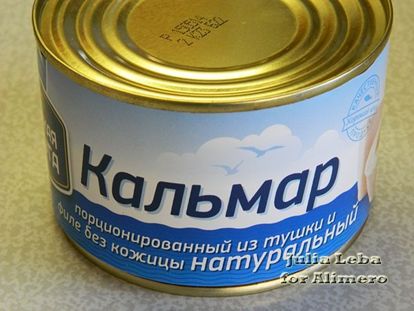 Ingredients for Salad:
Boiled potatoes in salted water in uniform. Since I was counting not only on the salad itself, but also just to eat potatoes, then not three things went to the pan, but more.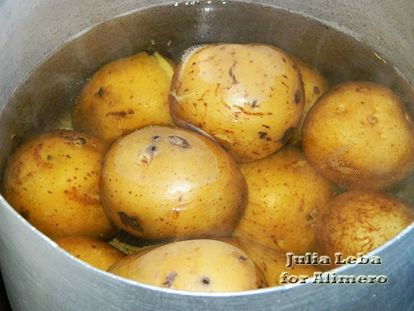 Put eggs on gas. Also one more than you need for a salad. Excess decided to put on the decoration of the finished dish on top. But you can do without it.
A large onion chopped with a knife and spasserovala in sunflower oil, adding a mixture of freshly ground peppers and salt.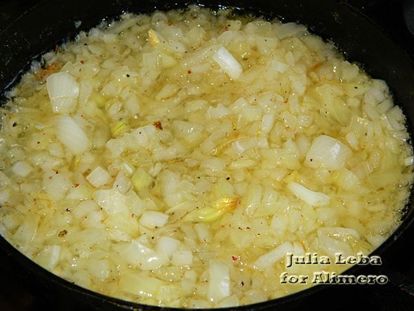 In the salad bowl laid sliced ​​squid. I had a peeled fillet, so I didn't do the cleaning process.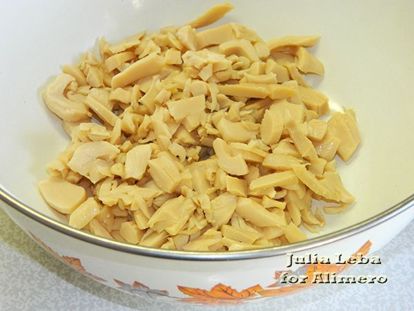 Boiled potatoes peeled, diced.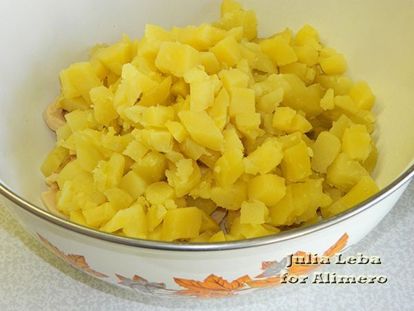 The same thing done with eggs.
She put spiced onion in a salad bowl along with butter, in which it was fried.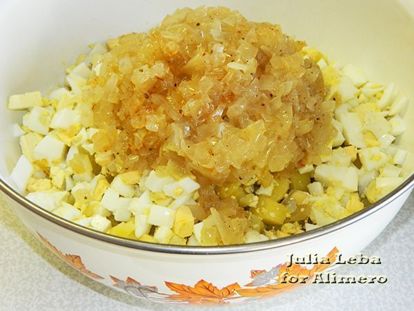 Stir and taste, dosolila. Laid out in portions and decorated each of them with an egg, tomato and bell pepper.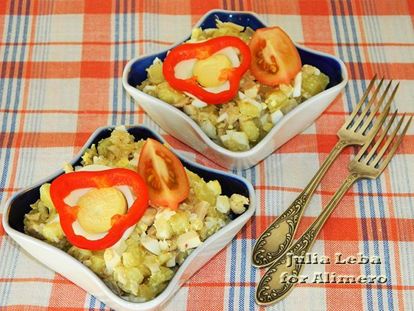 Why did I choose this particular salad? There are two reasons, namely:
one. It turns out not only tasty, but also satisfying.
2 It does not require dressing with mayonnaise or sour cream. There is ample oil in which the onions were spasserovan.
Do you like salads with squid?