The harvest of arugula this year never ceases to please – I sowed it on a tiny garden bed, but it grew simply gorgeous. So I sculpt salads with her now regularly, and with that I have to – I really like her amazing, such mustard-nut flavor …
This time I had a snack with cherry tomatoes and smoked pink salmon – an interesting combination, I tell you … Although I will not only say, but I advise you to try …
To prepare the salad you need to prepare:
For salad dressing, I mixed:
– 2 tsp. spiced butter
– 3 tsp. soy sauce
– 1 tsp. lemon juice
– a pinch of sesame
The complexity of this recipe: zero
Cooking time: 10 minutes
The sequence of our actions:
We start with the fact that we sort out and wash the leaves of arugula. We go through it because on the bed, along with useful greens, weeds tend to grow. Moreover, in such a rainy season as this year, weeds grow much more actively than anything else …
Arugula should be thoroughly washed and thrown back in a colander to glass all the moisture or just dry on a towel.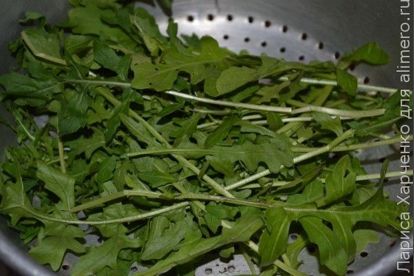 Greens lay out on a flat dish.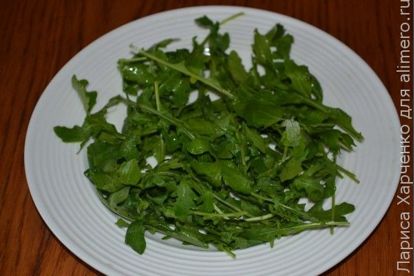 In the next step, prepare the cherry tomatoes. We wash them, dry them and simply cut them into 4 parts.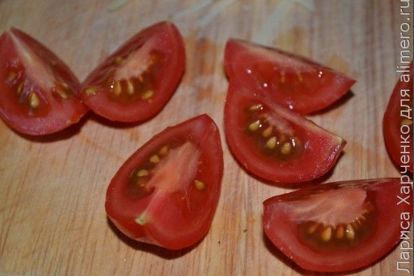 And then lay out in a circle on a dish with arugula.

Long and thin slices of pink salmon, I just turned the roll and it turned out such roses for myself – I placed them all over the dish.

Then rubbed suluguni and let it go on top. So, slightly …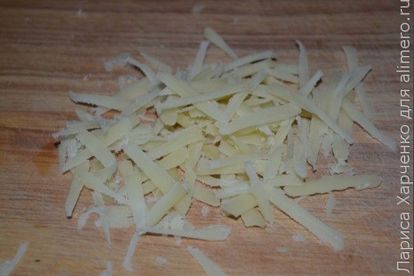 It remains to mix orange spicy oil with soy sauce, lemon juice and a pinch of sesame to pour the mixture with this mixture.