More than once, I was convinced that having at least a minimum supply of food in the refrigerator, you can organize quite a tasty salad.
The minimum stock is only 2 products. Today it will be carrots – bright, juicy, sweet. And sausage curd with smoked crust. The combination is very tasty. Plus greens and garlic. But these are not products, but spices are 🙂
And I also found olives in the fridge, so, on the one hand, I was lucky, because I love them so much that I am ready to eat in kilograms. On the other hand, not very lucky, because there were only 5 things.
In general, a little time, manual dexterity and salad is ready! Or is dexterity not a hand, but a knife and a grater? Although it does not matter, the main thing is that a delicious salad on the table 🙂
Cooking time – a maximum of 10 minutes, although you can manage for 3 if you use a food processor;)

Difficulty – simple, very, very

Calorie – 161 kcal per 100 g of salad without dressing

For the preparation of salad need such products:
Cooking process

Carrots better to take sweet. Rather, not even better, but you need to take only sweet.
So, sweet, bright carrot clean, wash and let on terochku.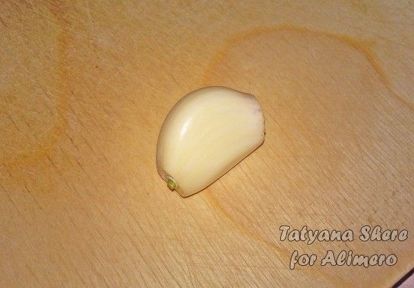 Mix all the ingredients, salt.
Refuel to taste. I used sour cream for this.
Everything, salad is ready!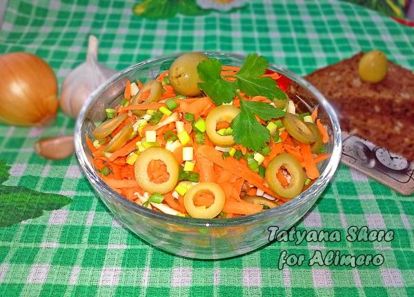 By the way, I'll tell you a secret: this salad is great as a daub for boutiques.
Bon Appetit everyone!