If shrimps run out in my fridge, I immediately go to the store for another batch of my favorite product. I simply adore all seafood, and shrimp are especially respected. I eat them most often in the usual boiled form, but sometimes I come up with some kind of dish, for example, a salad.
Usually boiled shrimps are used in salads and appetizers, it seemed to me that was not enough, and I decided to cook them in an appetizing batter – the result was excellent.
For this dish, you can buy already peeled boiled-frozen shrimps, if there are none, it is not at all easy to do this yourself. Here is an instruction for beginners: first, they need to be defrosted, then, holding the shrimp gently by the head with the back down, tear off the legs. Then take the shrimp by the tail, separate the head and shell, and just pull the tail.
Degree of difficulty – average.
Time for preparing – 40-50 minutes.
For cooking will need following ingredients: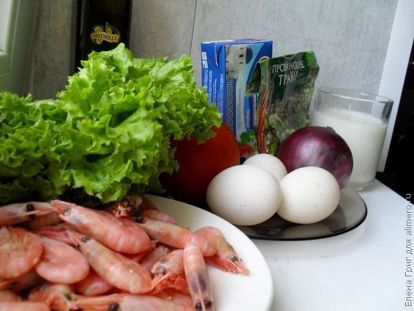 Shrimp peel or simply thaw, if they are already cleaned.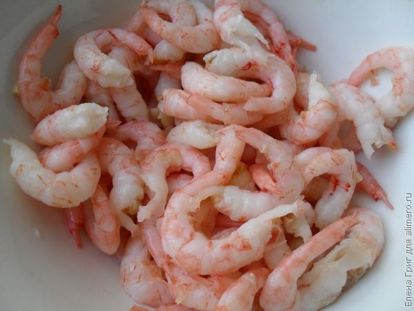 Combine 2 eggs with sour cream and milk.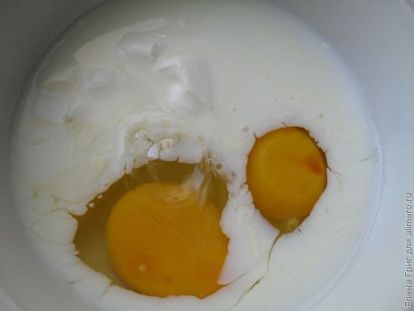 Beat, then add flour and knead a thin homogeneous dough. Pour salt, spices, Provencal herbs. Mix.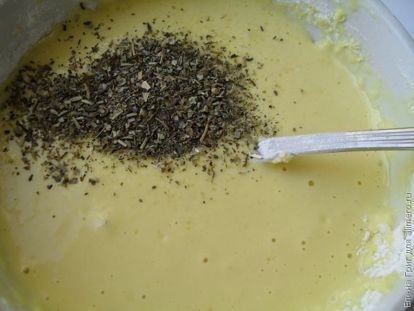 In a deep dish pour a large amount of vegetable oil and put on fire. Dip shrimp in batter and fry until golden brown. Then put them on paper napkins to stack excess fat.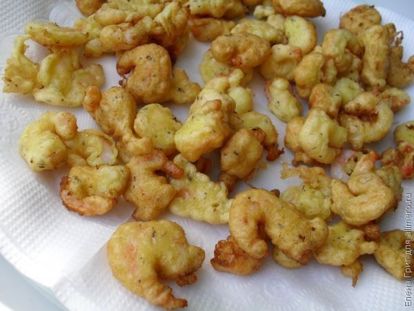 Boil 3 eggs, cool and peel. Peeled onions cut into straws, tomato slices.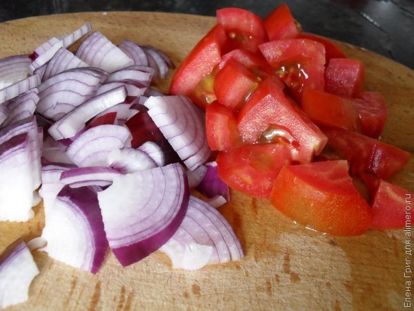 On the salad leaves lay ingredients: shrimp, onions and tomatoes, chopped eggs.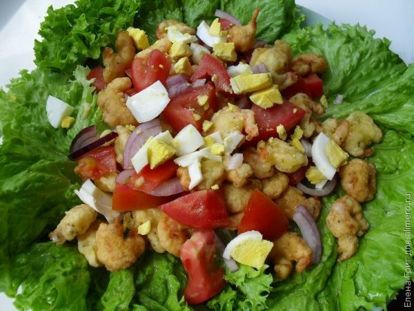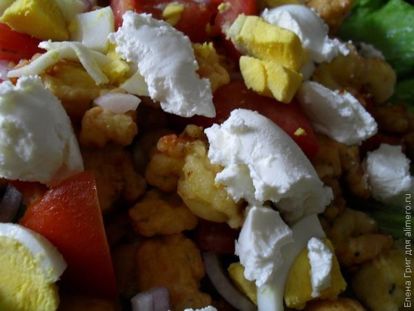 Salt, pour with olive oil.