As for any holiday, by March 8, many people search the Internet or cookbooks for a suitable salad recipe. Even if there are no guests in some houses, my cozy family-owned company also wants to sit with something tasty. One win-win option I want to share with you.
Usually we celebrate Women's Day with friends, as a married couple. But this year there will be six of us, so I tried to increase the amount of ingredients a little. In my opinion, it turned out just about six mediocre servings. This salad is like to us, my husband, and our friends. So I can do it without any fear at least in a double, even triple size. I know that all the same from him nothing will be left by the end of the evening)
Degree of difficulty: small
Time for preparing: 35 minutes
Ingredients we need:
From the cabbage we remove the upper hard and not very beautiful leaves, throw them away. Shred cabbage straws, not very long, so it was comfortable to eat.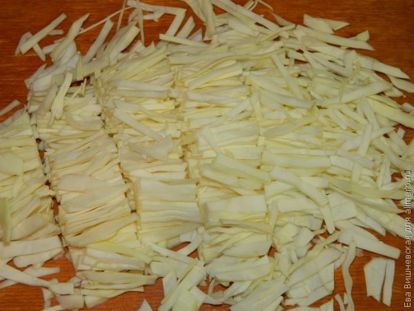 Salt it and knead well, so that it is all salted.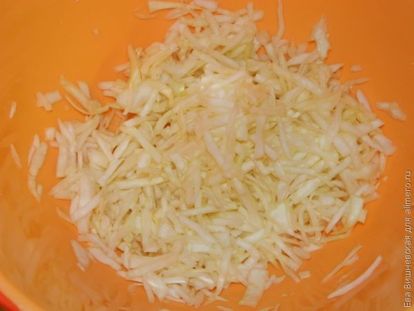 Sausage cleared from the film. Natural peel can be left, and can be cut, as someone more like. I left, since it is not tough.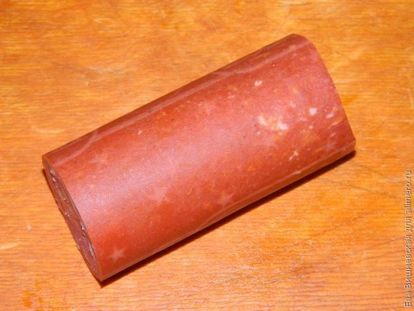 We cut the sausage cubes, quite small. Pour to cabbage.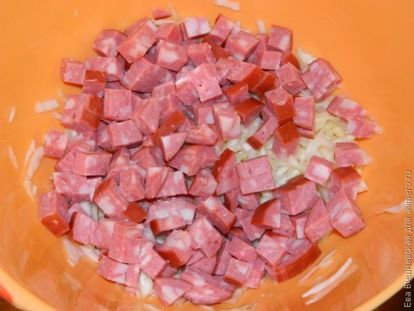 Boiled eggs boiled. Chilled, cut into cubes no larger than sausage.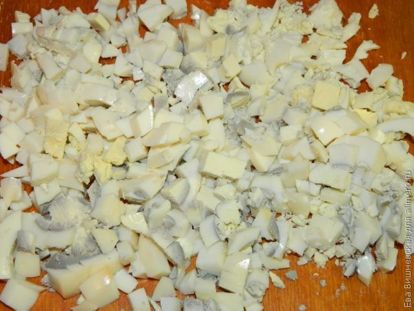 Together with them add pickled onion to the salad. I already shared the recipe for such marinating here.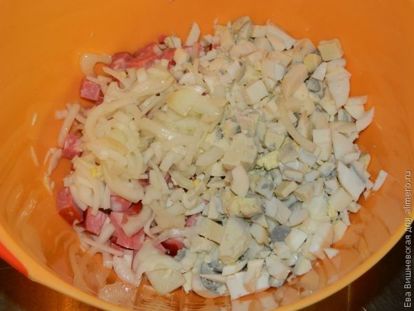 Now add the corn, pressed – without water contained in the jar.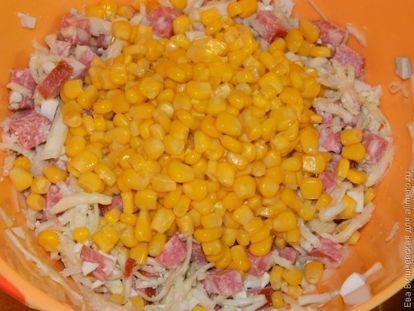 Mix well, seasoning all with mayonnaise.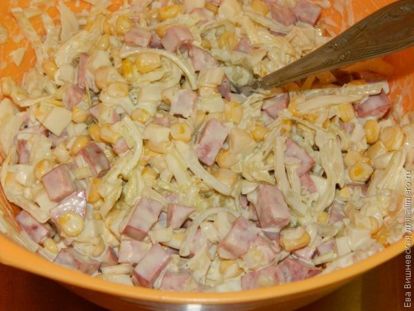 Salad turns out just a miracle! I tried to do it just with boiled sausage, but we liked the taste much less. Therefore, for the holiday we always use the traditional recipe with cooked smoked sausage.