There are lots of recipes for salad obzorka. It is cooked with meat, and with chicken, and with the liver. I want to offer a more classic version with smoked sausage. This is a hearty delicious salad.
For the preparation of salad Obzhork I take the following ingredients:
1 carrot
1 medium onion
1 bag of kirieshek
1 cucumber
300 g sausage half-smoked (not very fat)
vegetable oil (for roasting carrots and onions)
mayonnaise for refueling.
Carrots need to be cleaned, washed, grated and then fry in vegetable oil. Then peel the onions. Wash, cut into thin half-rings and fry in vegetable oil. Oil, I do not add much.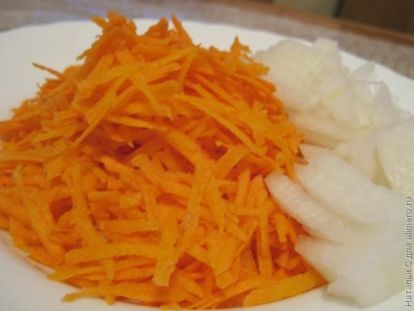 Put the fried vegetables in a salad bowl, let cool for a while.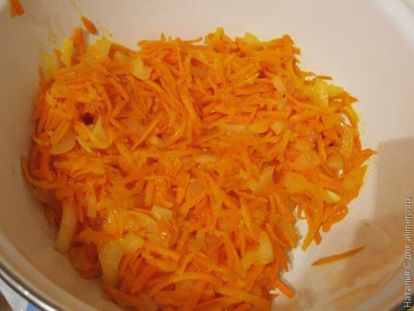 While the vegetables are cooling down, cut cucumber into cubes.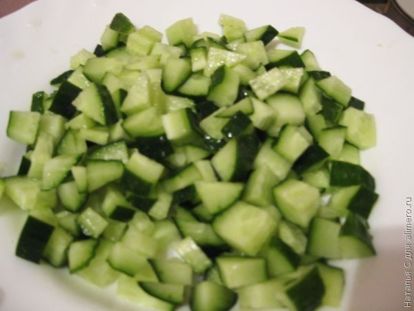 Cut the sausage into cubes. Putting all the ingredients in a salad bowl.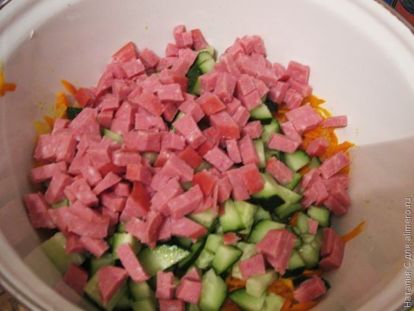 We add kirieshki. I took the taste of ham, but you can take any to your taste.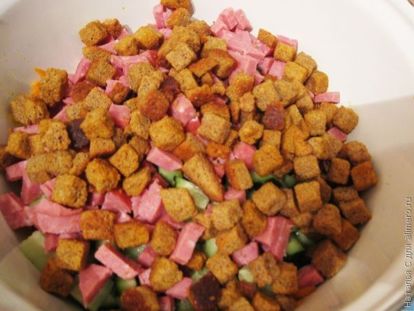 All ingredients mix, season with mayonnaise. Ready to decorate the salad with greens and serve.