I always wonder how new recipes and product combinations are born in them. Sometimes this is a specific goal and the dish is obtained as a result of a planned culinary process, and sometimes it is something spontaneous and random. Here is the result of my creativity in the kitchen and I imagine today.
Still, the advantage of composing real recipes, with certain rules and technology, I leave to professional chefs, for this, people specifically learn, improve their skills and patent their creations. I am not a simple man in the street and I do not consider my outstanding finds in the kitchen to be something outstanding, but someone may even subject them to harsh criticism.
My today's recipe for salad turned out to be accidental: there was a boiled bean from another dish, which was a pity to throw out, and I decided to think of something. It turned out very tasty snack, savory with the unique aroma of dried white mushrooms. I liked so much both my family and I, that we decided to repeat this salad to the nearest family feast.
Degree of difficulty – simply.
Time for preparing (if the beans are ready) – 30 minutes.
For cooking lettuce us will need following ingredients: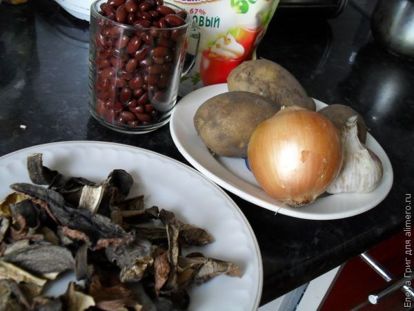 Peel potatoes and boil in salted water until cooked. Mushrooms pour boiling water and cover with a lid for 15-20 minutes.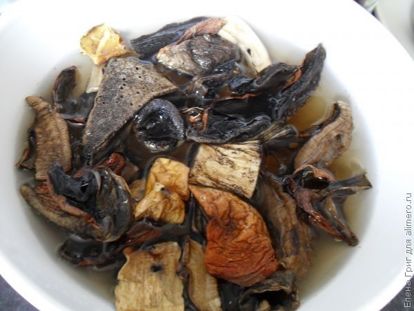 Peel the shredded onions and fry them in a frying pan with vegetable oil until brown.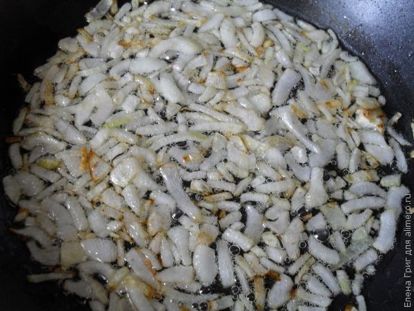 Boil mushrooms for 10-15 minutes.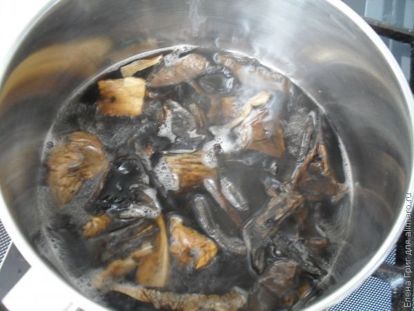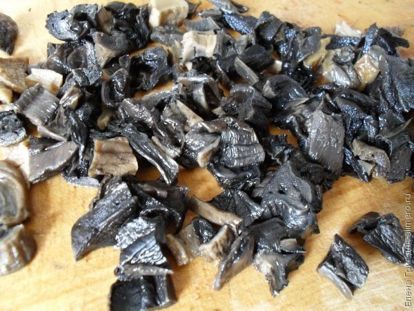 Boiled potatoes cut into cubes.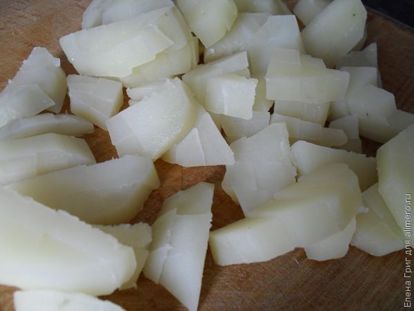 Mix beans in a single container with fried onions.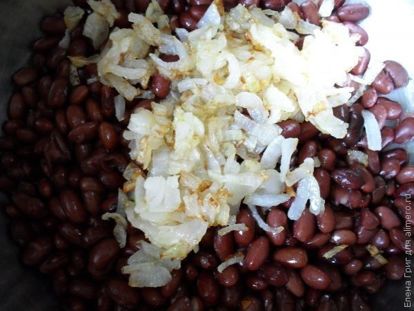 Then add mushrooms, potatoes and garlic, season the salad with mayonnaise.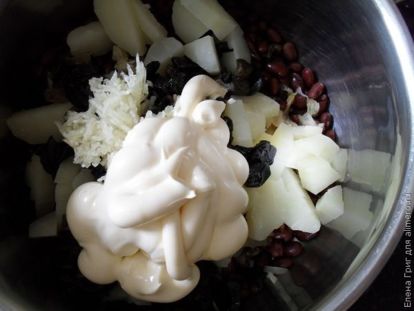 Stir, before serving, decorate with a branch of greenery.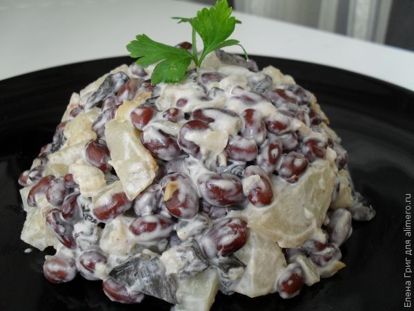 I wish you bon appetit!