Salads with a root, I have already shown in different versions more than once. This time I bought a salad mix of corn and radcchio. Radicchio is a type of salad chicory, although chicory is familiar to us, rather, not as a plant, but as a coffee substitute.
It is said that in the 15th century, one of the agronomists, conducting experiments on the limitation of light to plants, derived a variety of radicchio with beet-colored leaves. Its taste is bitter, so it is used most often in a mixture with other lettuce plants, and it also removes thick streaks and is soaked in water – this also reduces bitterness.
The Italians have found another way – heat treatment, after which it becomes sweet and spicy, but in other countries they still prefer radicchio fresh in salads.
I found a rather interesting recipe for salad with corn and radicchio, supplemented with apple, bacon, crackers.
Ingredients for 3 servings: 120 g of salad mix (corn and radchchio), 2 apples, 150 g of bacon, 2 slices of white bread, 2 tbsp. walnuts, 4 tbsp. olive oil, 1 tsp balsamic vinegar, pepper.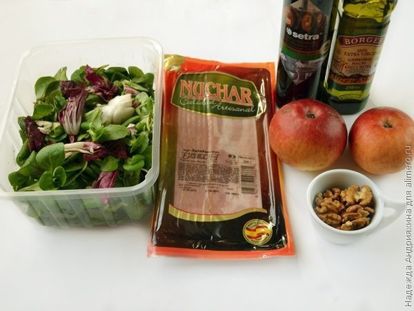 Spread bacon slices in a single layer on a hot frying pan. After it is completely fried to crunchy plates, put the next batch in the pan, and already ready – on paper towels to remove excess fat.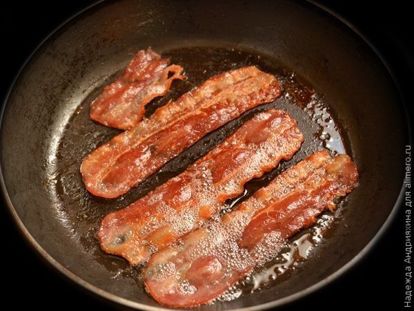 Cooled bacon break into small pieces.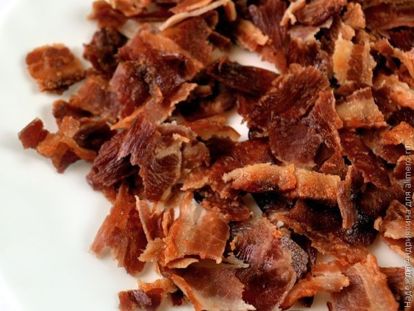 White bread without crusts cut into cubes and, sprinkled with olive oil, brown in a dry pan.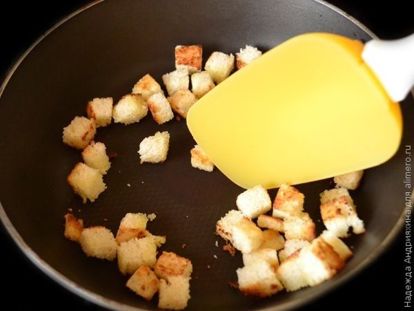 Korn and radicchio, pre-soaked for 10 minutes in cold water with vinegar (1 tbsp per liter of water), dry them with a paper towel and spread on plates.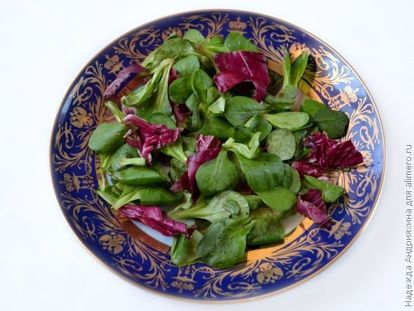 Peeled apple, three on a Korean grater or finely chopped, sprinkle with lemon juice from browning.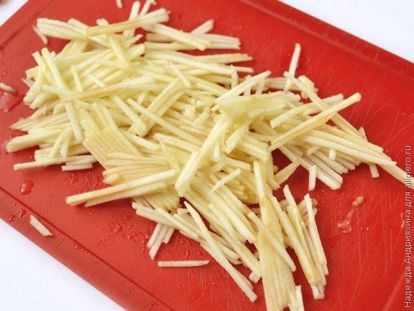 Easily mix salad leaves with apple.
Cooking traditional for green salads dressing – vinaigrette sauce. Here not lemon juice, but balsamic vinegar is better suited. Mix it with olive oil and pepper from the grinder, whipping it with a fork.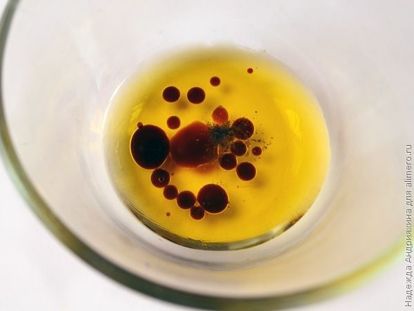 Pour over the salad mixture with apple sauce, after which it remains to sprinkle the juicy part with crispy ingredients: pieces of bacon, crackers and coarsely chopped walnuts.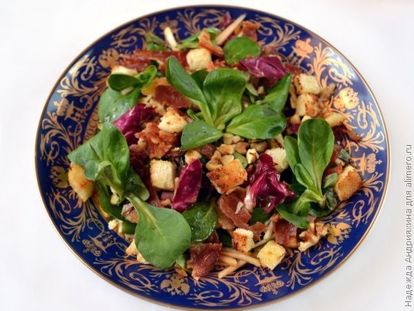 Salad turns nourishing, crispy, with bursting juicy greens and apples.