Salads can be eaten all year round and every day, as they diversify our menu, decorate the everyday and festive table. And besides, it is easy and even interesting to prepare them, somewhere to invent something of their own, to dream, and to surprise their households and guests.
Salad with pineapple and beef turns sweet taste. Onions or green onions are not included. You can fill with your choice: mayonnaise or sour cream. Beef meat can be replaced by pork.
In order to make the dish beautiful, you need to cut the ingredients of the same shape, for example, as in this recipe, everything is cut into strips.
Time for preparing: 15 minutes (without cooking meat).
Degree of difficulty: minimal.
For the preparation of salad of pineapple and beef we will need:


Cooking method:


Beef pulp (can be replaced with pork) boil in salted water until tender.
Meanwhile, cut the remaining ingredients for the salad.
Jar with canned pineapples open. If pineapples canned with ringlets, then chop finely.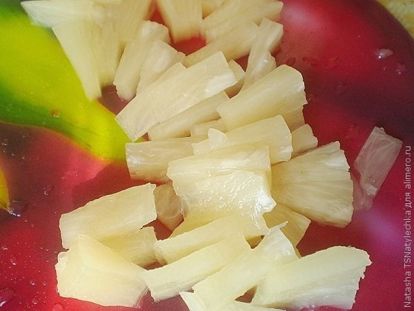 Sent to the salad bowl.
Boil the eggs hard for at least 10 minutes. We clear from the shell. Cut into strips. Connect with pineapples.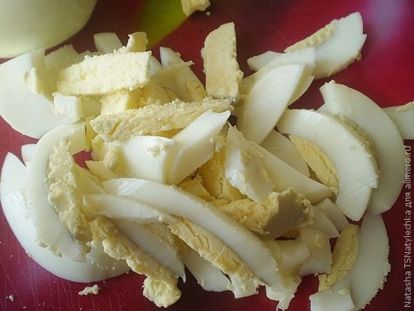 My cucumbers, cut into strips.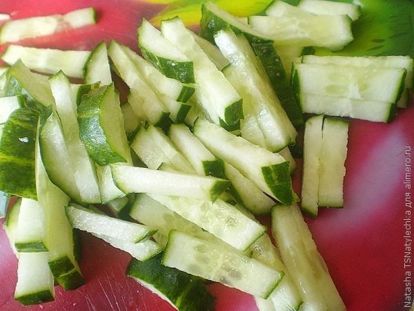 Sent to the salad bowl.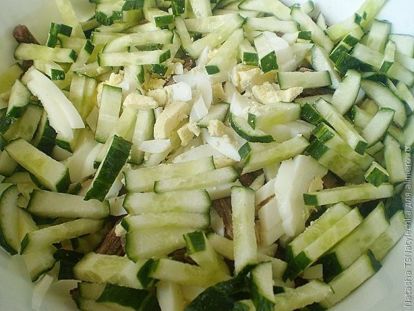 Boiled meat cut into thin strips.
Mix with other ingredients.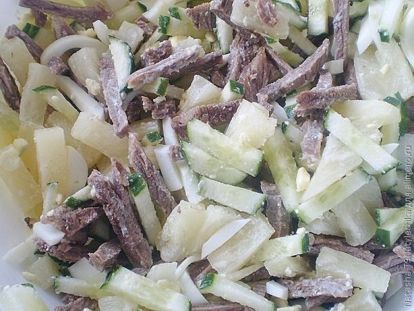 Open the jar with sweet canned corn, drain the liquid. Add to the salad.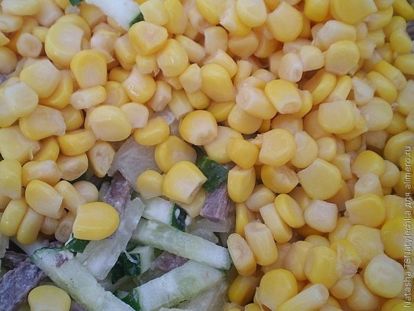 Salt to taste. Stir the salad very carefully, so as not to mash and do not break the sliced ​​ingredients into slices. Before serving, we dress with mayonnaise or sour cream.