I now thought that for a long time I hadn't cooked something exquisite and non-standard for our family menu. Therefore, I decided to find some recipe that would be unusual and, of course, delicious. I want to share them with everyone.
Usually, all the dishes in our house include quite typical products, and the way they are cooked is no different. For example, pine nuts is a very rare guest on our table, and we only ate them by ourselves, and I did not try to add to the dishes.
In addition, this salad is very interesting to cook meat: in a dry frying pan, without adding any fat. As a result, it turns out juicy and very fragrant, the only advice is that pork should be taken not too lean, with a little fat, so it turns out very tasty.
Degree of difficulty – not at all difficult.
Time for preparing – less than half an hour.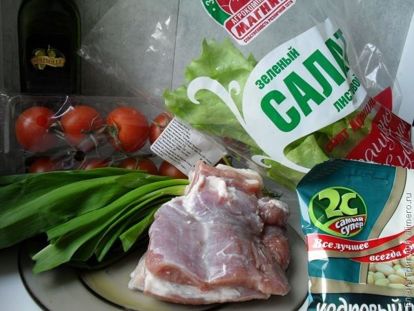 Wash the pork and cut it into small, elongated pieces. Heat pan well and put meat there.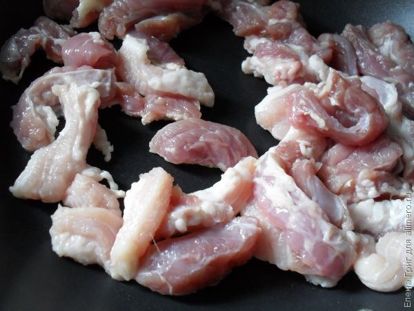 The fire does not diminish until the meat gives juice and a little melted fat. Then make the fire minimal and fry the meat, stirring for 15 minutes, without salt, you can cover with a lid. It should be rosy.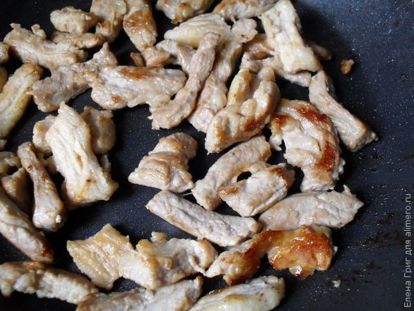 A large flat dish put salad leaves.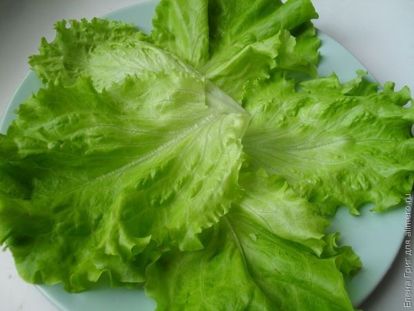 Add prepared pork, sprinkle with pepper and salt.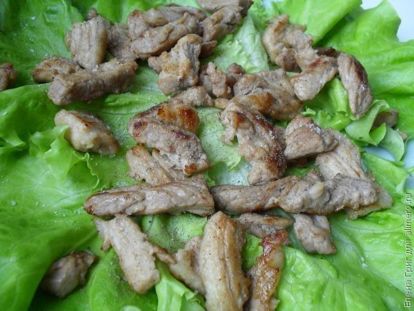 Spread sliced ​​cherry tomatoes on top.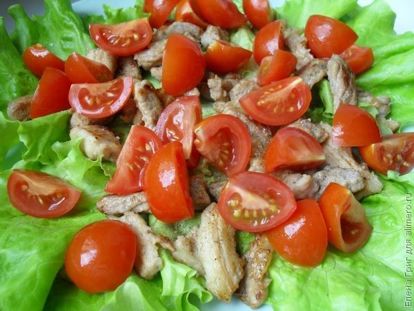 Then chopped not too small ramson.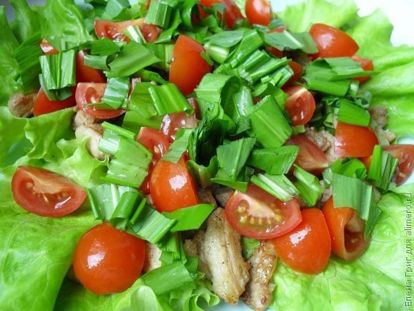 Pine nuts a little fry in a frying pan, with minimal heat, so as not to burn.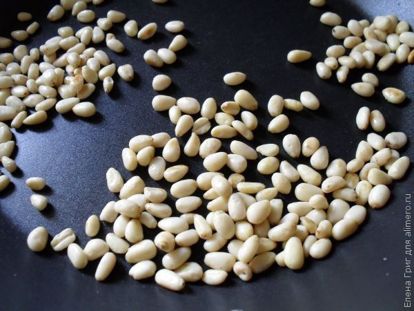 Add to the rest of the ingredients, pour the salad with olive oil.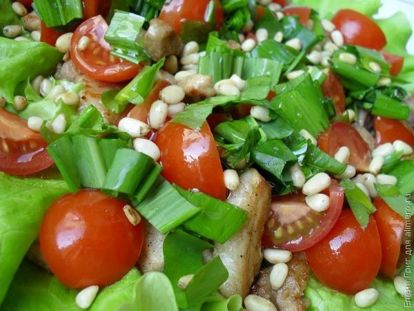 I wish you all a pleasant and tasty impressions!