Oh, oyster! I was so glad that I had stocked up with them quite recently — I bought as many as 3 kilograms. Since then, they have never been on sale to me, although I specifically looked out for them in vegetable rows. Well, okay, I thought, because I have them in the freezer!
And here recently I went to my favorite vegetable shop, and about a miracle – oyster mushrooms! In general, I could not deny myself the pleasure, but because I bought more, believing that there are not many mushrooms;)
Therefore, it is not difficult to guess what is on the menu today 🙂 I suggest you a recipe for a delicious puff salad with oyster mushrooms.
I designed this salad a la carte, although, of course, it can be served in a salad bowl, and even mix all the ingredients, and not lay out in layers. But as it seems to me, it is much more interesting.
Complexity is just

Calorie – 174 kcal per 100 g

Cooking time – 1 hour

To prepare a salad with oyster mushrooms, the following products are needed:

I washed and cut oyster mushrooms. Fried until cooked in vegetable oil. Salted them and peppered.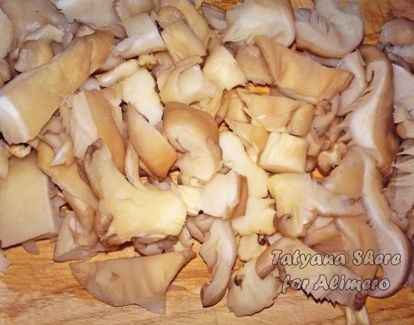 Carrots washed and set to stew.
Onions cleaned, cut into half rings and spasserovala in vegetable oil.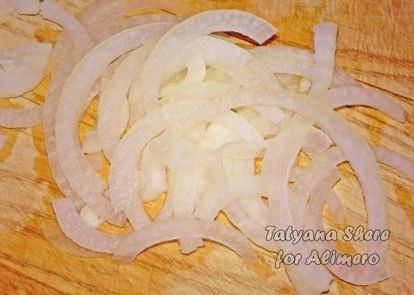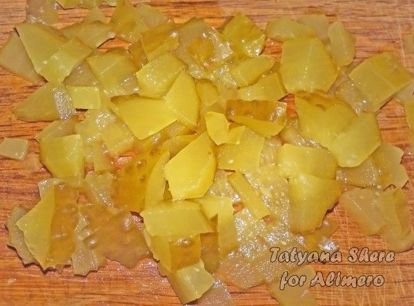 Cheese rubbed.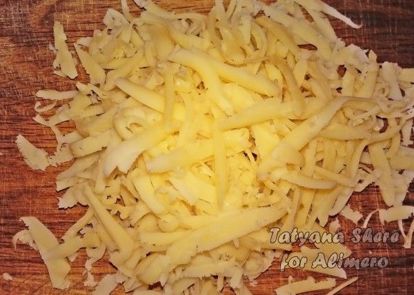 When all the ingredients were prepared, I laid out the salad in layers:
1. Mushrooms.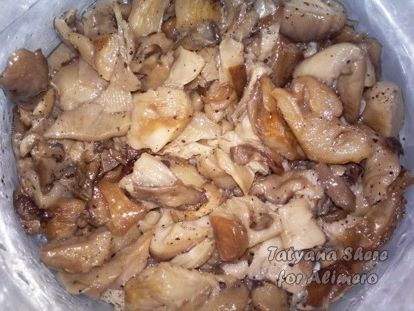 2. Fried onions. Mayonnaise.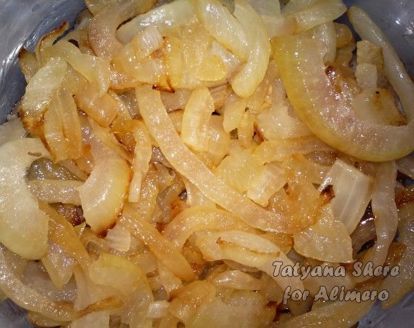 3. Fresh cucumber.
4. Boiled carrots. Mayonnaise.
5. Salted cucumber. Mayonnaise.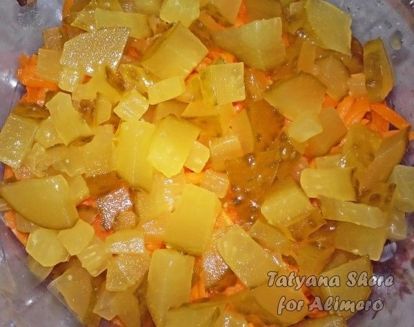 6. Cheese.
Top decorated with a leaf of parsley.
Here is a salad with oyster mushrooms.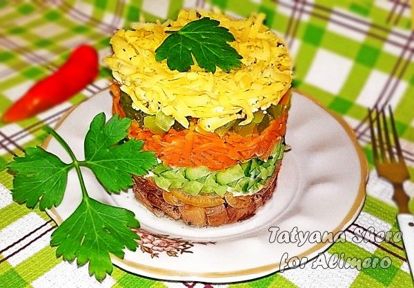 As for my taste, it turns out to be quite satisfying, so I ate it as a separate dish.