Today I cooked a salad.
I have long wanted a salad with oyster mushrooms. But they were quickly spent either on borsch, then on stewed cabbage, then on omelette. On the salad well, they did not have enough.
Therefore, the other day I specifically went to the store for them. And bought 2 kilos – so that just enough for everything. Of course, of these two kg, I only used a bit for salad, the rest was fried and put in the freezer. Winter is coming and I'm calmer when the freezer is full of all good stuff;)
So, lettuce. Here at last I have a spring salad! 😉
The difficulty – to make a salad is very simple

Cooking time – half an hour

To prepare the salad with oyster mushrooms need such products:

First, I fried oyster mushrooms until fully cooked in vegetable oil. Salted them and slightly peppered.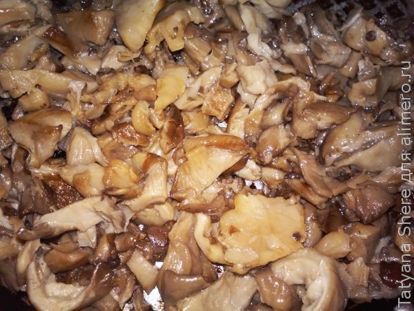 For now they reached a condition, was engaged in preparation of other products.
Sliced ​​fresh cucumber.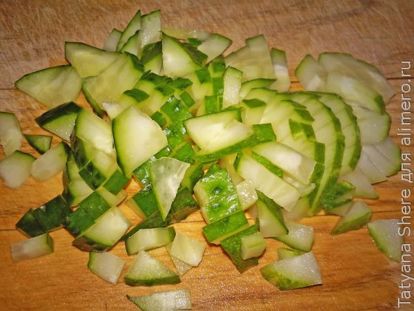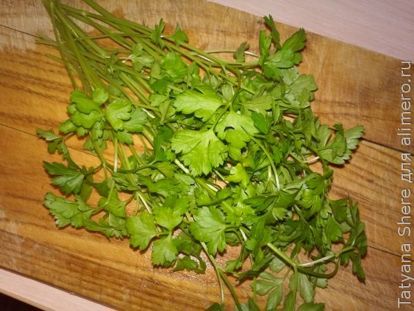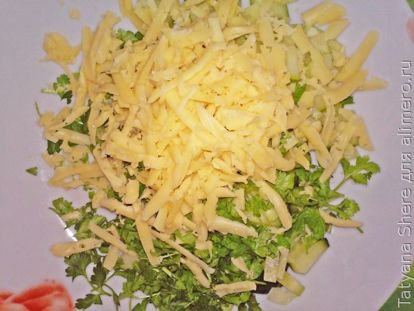 Laid out canned corn.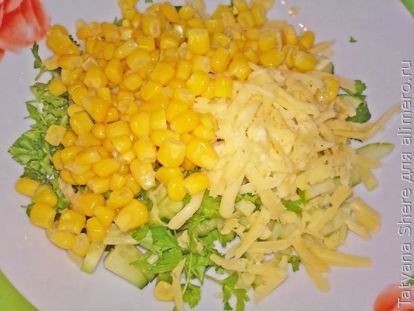 And now the oyster mushrooms are ready for this time.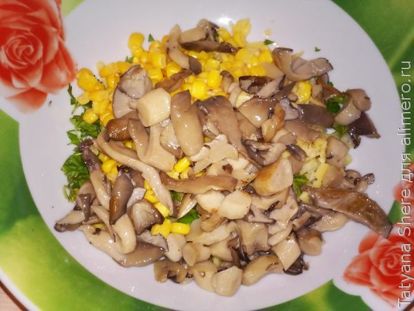 Then she added a french mustard.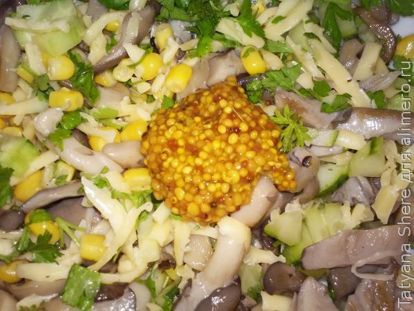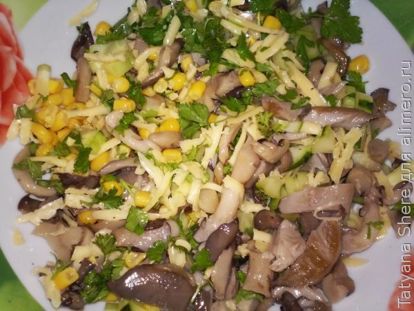 Actually, this salad is almost ready. It remains only to come up with a gas station for him. I had no fantasy on that day, so I used mayonnaise as a gas station.
Now everything is exactly, my salad with oyster mushrooms is ready!
I cooked this salad more than once with champignons – regular and royal. But with oyster mushrooms it turns out a completely, completely different taste, but what's there – a completely different salad. It would seem that only one ingredient has changed, and the result is completely different. But delicious.