The other day I thought about what to make a salad with mushrooms. Mom came to the rescue and shared a recipe that was a hit one in her youth.
The salad is easy to prepare, and the taste is interesting, sour.
My friend's mom often treats us with mushrooms, this time it was pickled belum (kind of waves). And since I prefer mushrooms not in its pure form, but in some dish, then the decision to make a salad out of them came right away.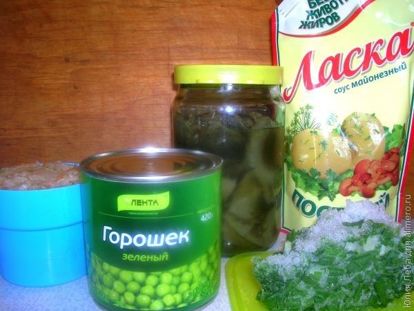 Green peas combine with sauerkraut.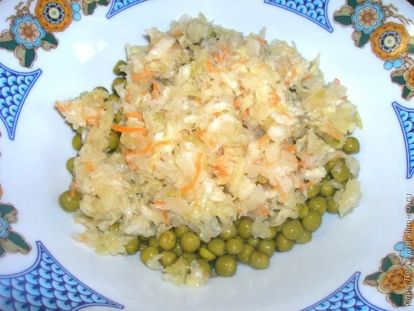 Mushrooms (Belushka) cut into cubes.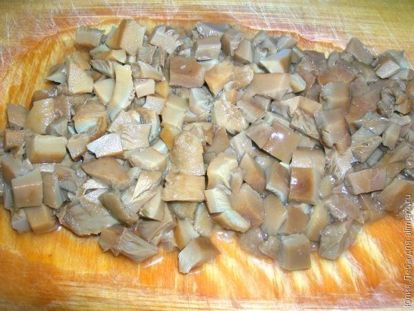 Add to peas and cabbage.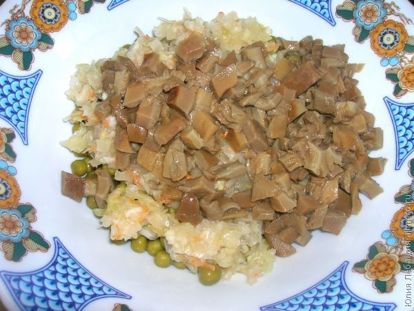 Add washed and chopped green onions (I have frozen). Quantity – to taste.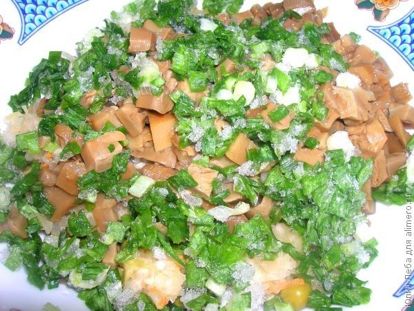 Mix. Salt, pepper.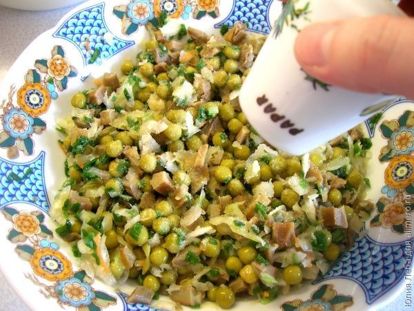 Dress with mayonnaise sauce.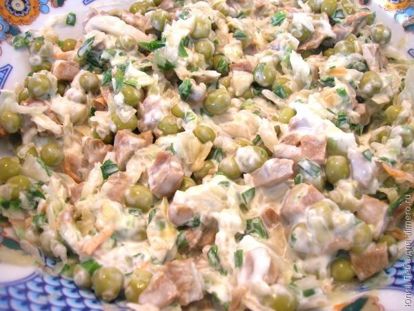 You can fill the salad and sour cream. And if you use village sour cream, then the name of the salad will be 100% justified.
Make a salad portion. I used some lettuce leaves and fresh carrots for this.


Another version of Country Salad:
– Replace green onions with onions and fill the salad with vegetable oil. I use fragrant oil for refilling – unrefined and non-deodorized.
I can not fail to note that this salad fits very well to the table at which something strong is being drunk))) We had a homemade tincture of strength over 40 degrees. Released the perfect snack!
What kind of mushroom salads are popular with you?