I do not know about you, but I can not live without all sorts of salads. Even a certain way of feeding does not stop me in experiments. Today's recipe will seem to someone a variant of the omnipresent Olivier, but for me it has become just delicious, not like any other salad. This is a festive salad, but you can cook it every day.
To prepare you will need:
Time for preparing: 1 hour (including cooking vegetables)
Traditionally, in salads, where there are potatoes and carrots, we start cooking with their cooking.
While vegetables are being cooked, we wash the champignons under running water and clean them, cut them into small cubes. Fry in a small amount of vegetable oil until slightly brown.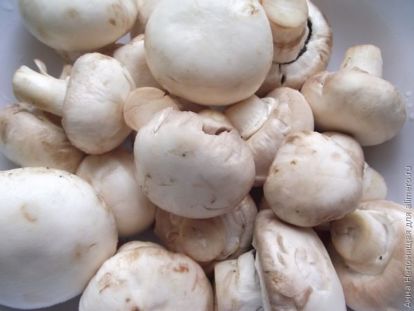 We also chop the onion finely, fry it until the color of the mushrooms, then combine them together.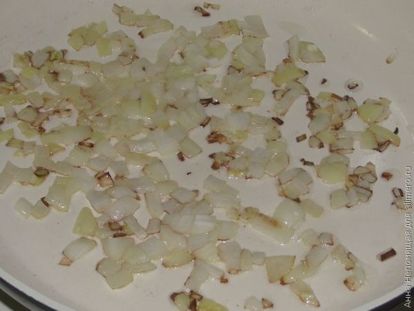 Boiled potatoes and carrots cool, remove the skin.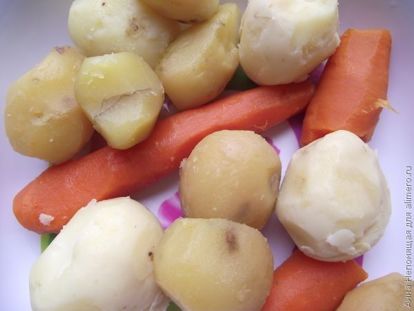 Cut into small cubes. Add a half tablespoons of vegetable oil, mix thoroughly.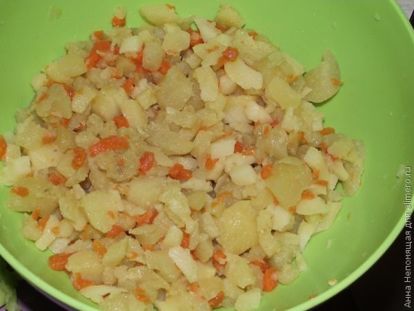 Fresh cucumber, also pickled, cut into the same size as the previous vegetables.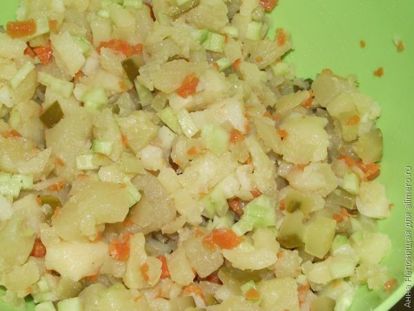 Fried mushrooms with onions, spread in a bowl. Put some corn, salad, salt, pepper, add mayonnaise. All components are well mixed.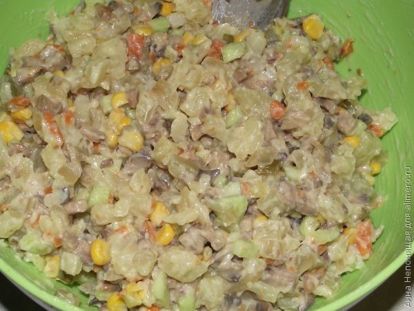 It turns out a very satisfying meal for lunch or dinner.