In today's menu, we had a light summer salad with crispy chips. This was my small improvisation as part of a vegetable diet.
I was very pleased that the ingredients for this dish were not very expensive. This recipe is available for most average families.
This salad is very convenient to cook in summer. All products at hand: greens and vegetables.
It took me quite a bit of time to create this dish.
I really liked the taste of the salad. It has successfully combined tender greens and crunchy pita bread. A combination of garlic, basil and tomato made the dish very fragrant.
Complexity: very easy
Time for preparing: 40 minutes (and 1 night is required the day before for steaming beans)
Cooking:
I started cooking this salad the night before. I washed the beans and poured boiling water over it. Left her to steam out all night. In the morning I cooked beans on low heat. It took me about half an hour.
Next, I started cooking chips. I cut a thin sheet of pita first with strips (about 2 cm wide), and then with squares.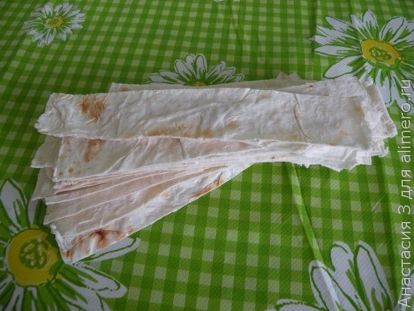 Put the pieces of pita on the baking sheet.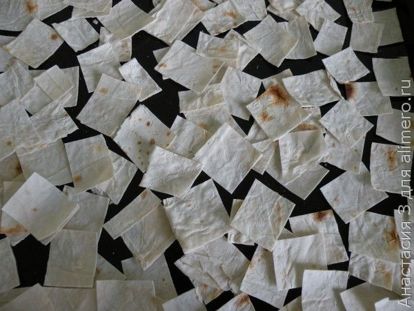 Put in the oven for 7 minutes (grill mode). When the pita bread browned, took out a baking sheet.
In the meantime, cooked sauce for impregnating chips. Chopped basil.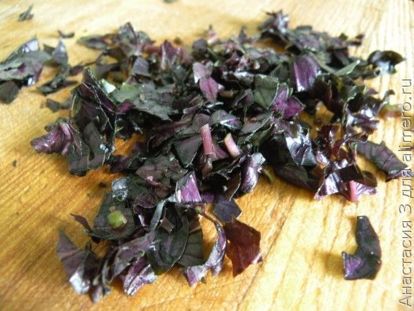 Garlic also finely chopped.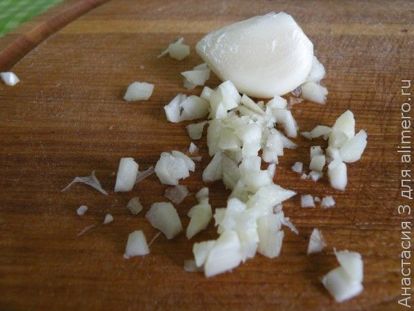 One tomato cut into 2 halves. Squeezed his juice into a bowl.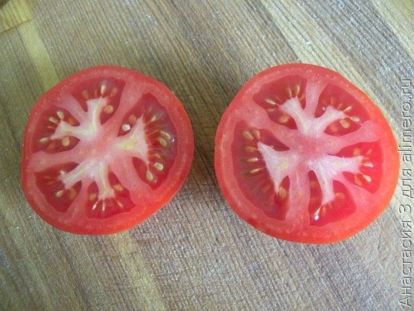 Mixed basil, garlic and tomato juice.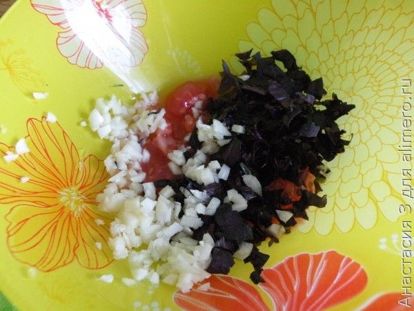 Smeared the resulting sauce chips.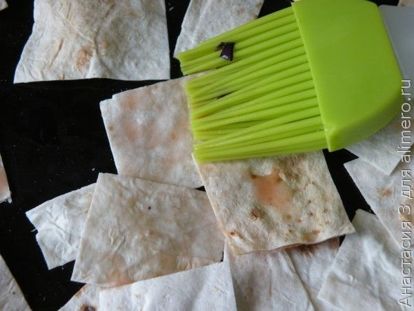 Put the pita in the oven for another couple of minutes.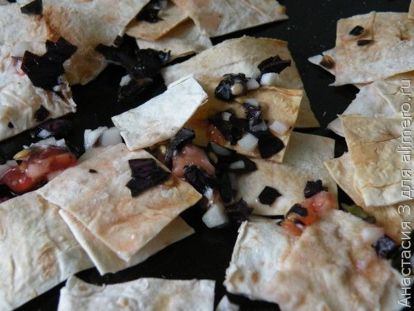 Two tomatoes diced.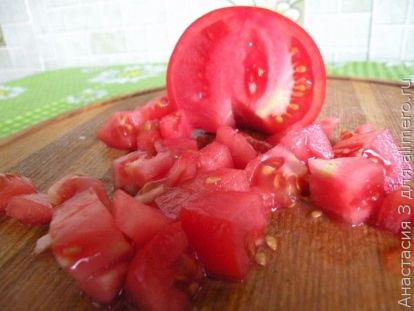 Lettuce leaves cut into thin strips.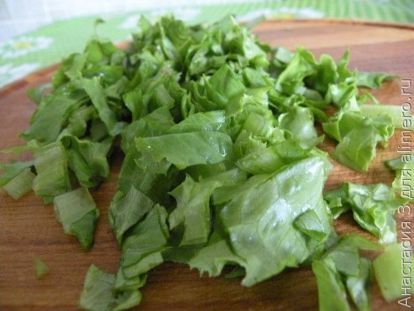 Cilantro and parsley are also ground.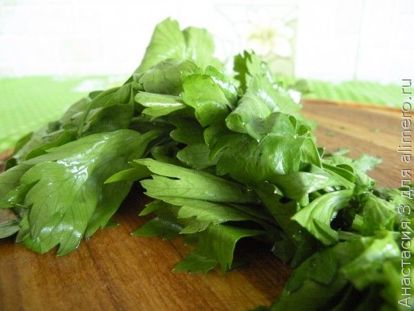 Mixed olive oil, mustard and salt. It will be a salad dressing.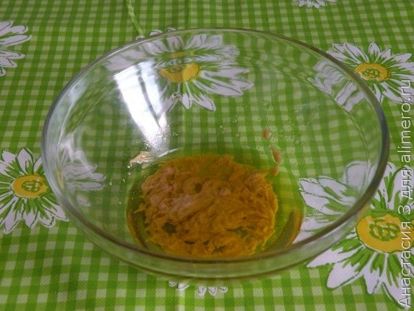 In the salad bowl laid beans, tomatoes, herbs. Before serving, seasoned salad dressing and sprinkle with pita chips.