This salad is beautiful for its harmonious combination of vegetables. He deserves any holiday table! Especially if you draw it in layers and in portions – it will not take your eyes off it at all!
Degree of difficulty: the most common for salads – cut and mixed!
Time for preparing: 35 min.
Ingredients for 4 servings of salad:
Eggs and potatoes require special attention in this recipe because they have to be boiled and cooled beforehand. Then, in general, everything will be easy and simple)
We put them to stew in different saucepans, and at this time they themselves are engaged in those vegetables that go with us in fresh salad. Ogurechek mine.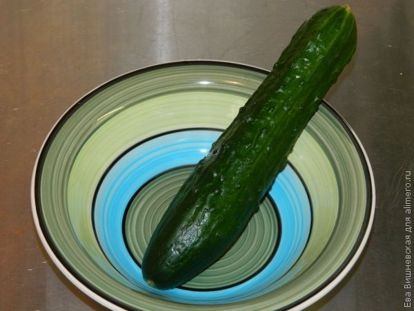 We cut off his noses and, if the cucumbers are not quite small and young, then we remove the peel. Dice our green vegetable.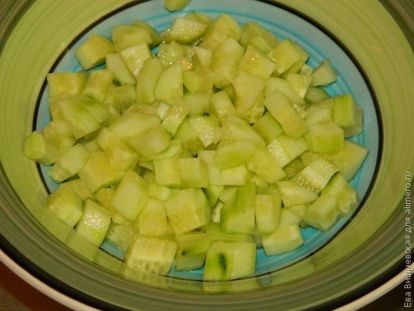 Radish is also washed and cut off the noses, while leaving the skin.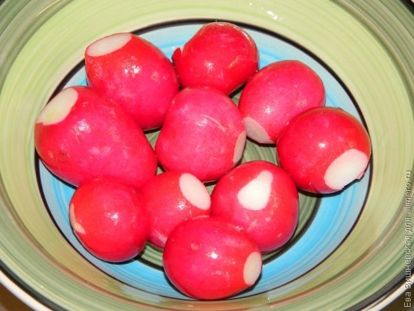 Rub on the grater with the largest holes that are just there.
Green onion washed and chopped feathers.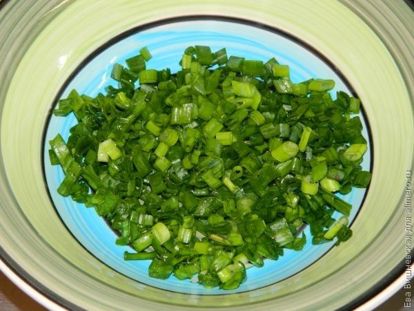 Boiled, cooled, peeled eggs are also cut into cubes, the same size as the cucumber.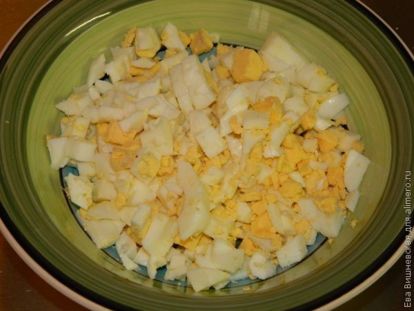 Young potatoes, cooked straight with the skin, also cut into small cubes. Potatoes in this salad should not be much, so we take it small in size, closer to the average.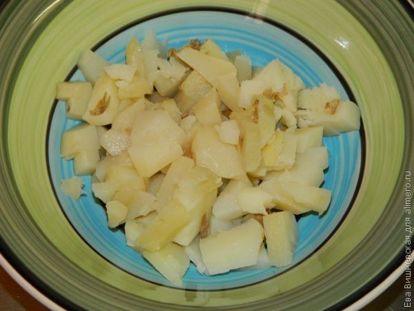 Now we put in the salad bowl all the prepared products – eggs, potatoes, cucumbers, radishes, green onions.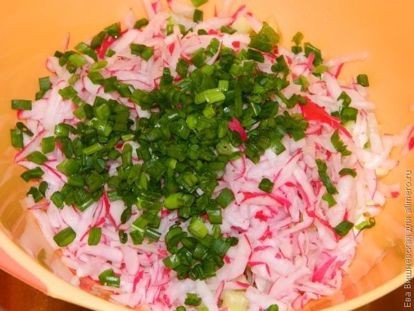 We pour out to them our green peas (water from it is poured in advance).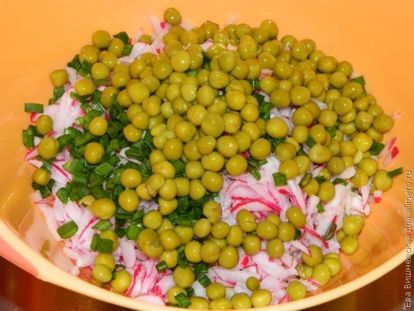 We supplement our entire composition with mayonnaise and salt. From pepper, in my opinion, it is better to refuse. The onion and radish give the desired flavor color to the salad, which does not require additions.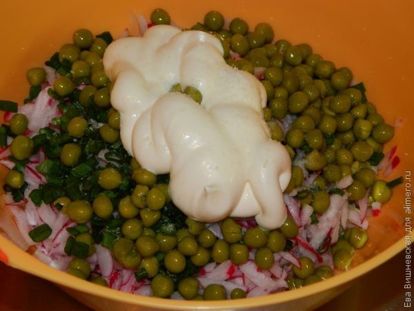 Well mix our delicious salad.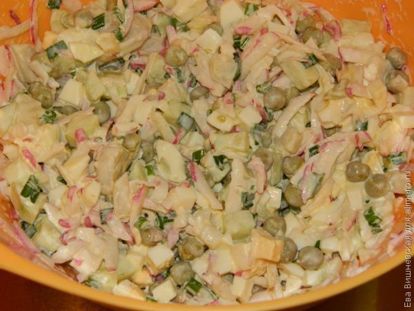 Spoon it, framing radishes cut into thin plates and sprinkling with a green onion. Enjoy your meal!