The season of fresh peas is in full swing. Therefore, it is not difficult to guess what my salad will be with today, right? 😉
In general, I love sweet, young green peas. In the season, I carry bags of it home, and add it wherever possible. And, of course, I freeze a large share of the winter, which is boring in terms of vegetables.
But for now let's not talk about winter, because, fortunately, summer has just begun. This means that there will be a lot of vegetables.
Salad, which I offer you light – like all summer. Delicious – like all vegetable salads. And quite unusual in terms of a combination of products. And zesty, yes, so much so that it does not take a job;)
Difficulty – very easy and very simple

Cooking time – 5 minutes

For the preparation of salad with green peas need such products: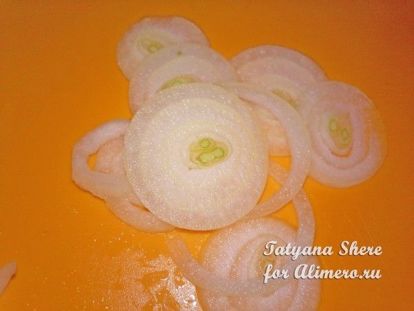 Walnut kernels chopped.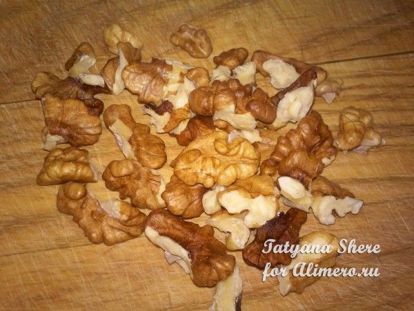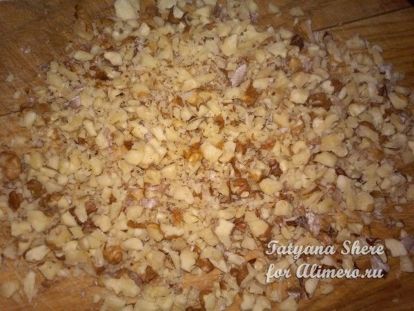 Garlic cloves, peeled and passed through the press.

Mixed all the ingredients. Slightly salted.
That's all, a salad with green peas and vegetables is ready!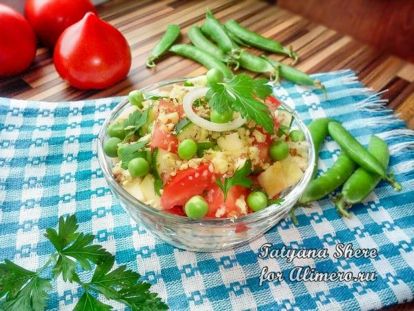 I decided to fill it with a spoon of sour cream. It seemed to me quite appropriate.
Salad turned out cool – the sweetness of peas goes well with the sweetness of an apple, garlic and onion gives some spice. In general, I liked it very much.