For me, it was a new look at salads. What is a salad? Fresh vegetables with sauce and additives, cut in different ways in a bowl. There is another approach: boiled root vegetables with fresh and not very vegetables and additives, cut into a bowl. These are often shrouded in mayonnaise. There are still hot salads – grilled vegetables, cut into a bowl, or simply stewed. And here I am giving you a new way – steamed vegetables with lightning fried mushrooms. This is cool!
This was the seventh lesson of the Zimin School of Food. Seventh of thirty. I made this salad twice, because the bastards, mushrooms for the first time released juice, darkened, softened, skukozhilis and acquired sluggish hangover morning look instead of proudly showing off fleshy fried barrels. So I'll warn you right now: you need to fry mushrooms quickly and eat right away.
When I made this salad, I thought of you, Laura, and Tatyana about you. Of course, you yourself understand perfectly why. Here is the truth. Cut celery and thought about Laura. Cut mushrooms and thought about Tatyana. It's amazing how two women who were not familiar to me organically entered my life, my thoughts, my inner world.
Yes. And, traditionally, I report: Grandma Stasia approved. Both times I sucked the salad without a compliment and even praised it a lot. True, the next time she suggested that cucumbers be left fresh to smell like cucumbers. Why not? You can try, just cut smaller, shorter.
Time for preparing: 30 minutes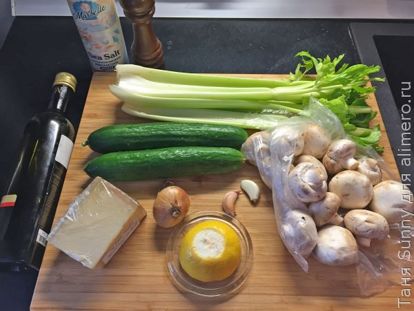 Salad is very simple. Slice and boil vegetables, mushrooms – fry and add flavor. Mix it up. To eat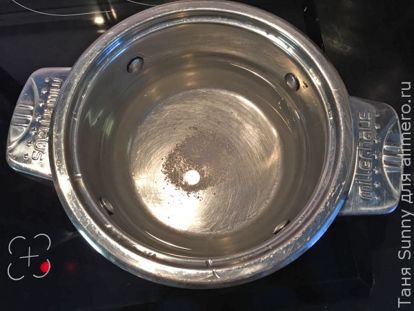 First put some water and salt to boil. The salt solution should be saturated so that the vegetables are salted, but not too much so that they are not over-salted. Salt like pasta.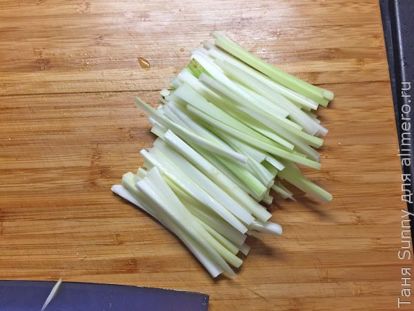 I cut celery into strips. First, I cut the stems into fragments of the same length, therefore I cut them into straws. At first it was tight, then I adapt myself.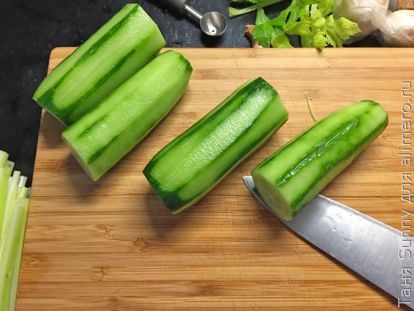 Pick cucumbers from the skin and cut into pieces of the same length as celery.
I clean the core with a spoon. There is too much water in the core. She will interfere.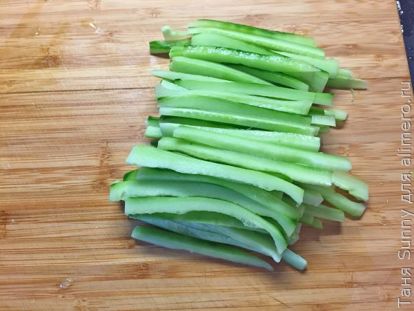 I cut the cucumber along the plate – and then the straw, like celery. This type of slicing is called julienne.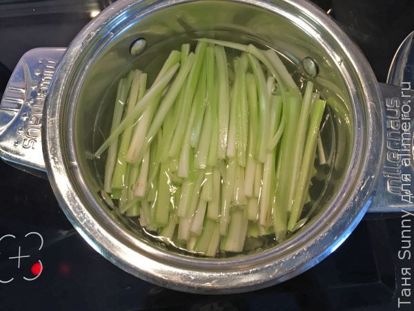 When the water boils, I throw in boiling celery. He will spend there only 1 minute. Zimin said that in this lesson we learn to comprehend the line between raw and cooked. Steamed vegetables are no longer raw. They seem to be ready, but still retain the texture and aromas in full.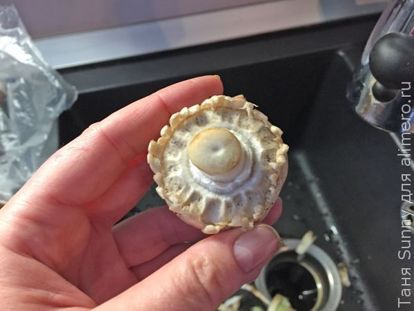 While celery comprehends the edge in boiling water, I cleaned the mushrooms. For this salad mushrooms must be dry and fried, so I can not wash them. I will cut a cut of the leg and clean the hat of unwashed mushrooms from the store.
Additional heat treatment will save me from any infection.
With a knife or even a fingernail, I scrape the skin around the cap in a circle. And then I just pick up the edges with my fingers and take off the skin from the cover. This is a pretty quick way.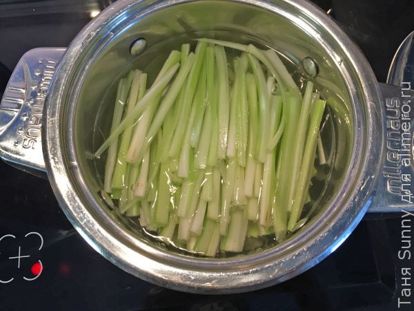 Celery squeaked (I set a timer for such cases). I throw cucumbers into boiling water and immediately take it off the fire. The residual heat from the water and the walls of the pot will be enough for the delicate cucumber to start at the edge we need.
I cut mushrooms into quarters along the leg.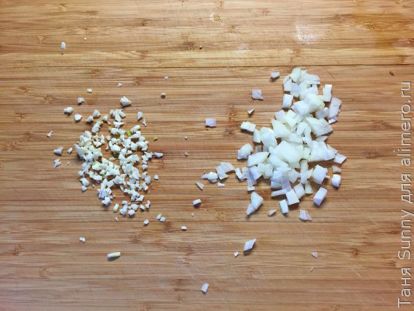 Finely chop onions and garlic.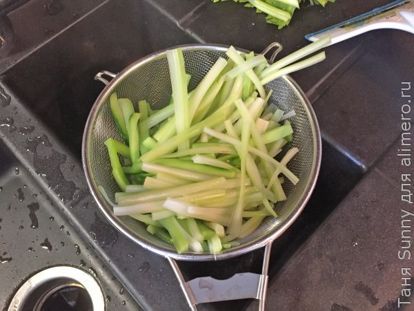 I tilt the stewed vegetables into a colander and start frying the mushrooms.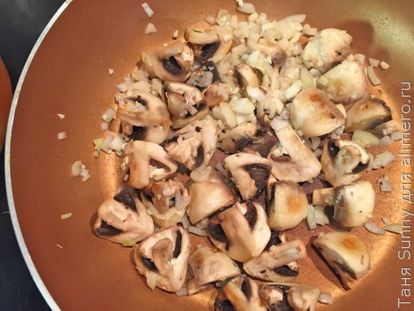 First, heat the pan. Mushrooms, as I said, quickly give juice, and I want steeped ruddy fleshy mushrooms in a salad. Therefore, I will fry for 1 minute in a hot frying pan in a decent amount of oil, and constantly toss them (or stir), so as not to burn.
Fry mushrooms, add onions and garlic (they also should not burn).
I add very finely chopped parsley, lemon juice, take off before they make the juice. In general, champignons are eaten raw, so I don't risk anything.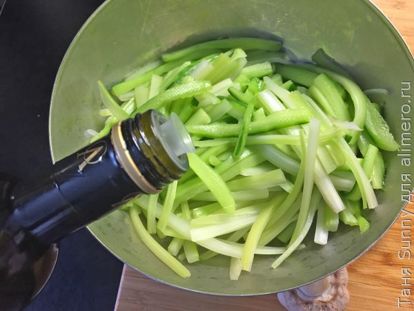 Vegetables, from which the glass is water, clean in a bowl and add olive oil. I try salt and pepper.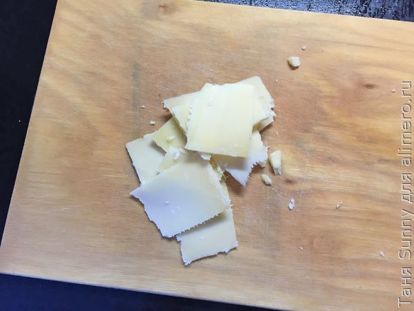 Cheese (I have Gruyere) cut into slices on a grater.
And then – spread the noodles of stewed vegetables, on it – mushrooms, on top – cheese. And enjoy.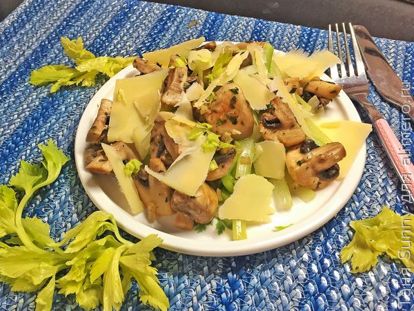 This is a nice salad.