Such a salad with crab sticks and scrambled eggs turns out quite spicy and refreshing. That is why, in the summer days it is especially relevant.
Such a dish gets thanks to the green leaves of tarragon. This spice gives freshness to any dish. But you need not to overdo it, because such greens have a very pronounced taste.
Time for preparing: 25-30 minutes.
To prepare a savory refreshing salad, we need:
1) 200 g crab sticks
2) 250 g canned corn
3) 3 raw chicken eggs
4) 1 tablespoon of homemade cream
5) salt, spices to taste
6) 3 sprig of tarragon
7) 2-3 tablespoons sour cream or mayonnaise
8) vegetable oil
In the salad bowl lay out canned sweet corn varieties.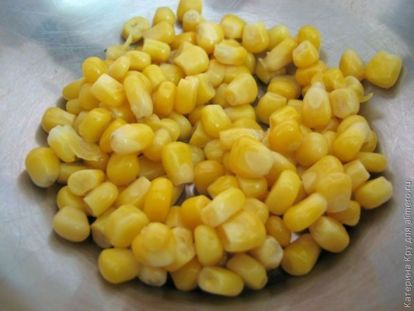 Crab sticks cut into small circles and add to the corn.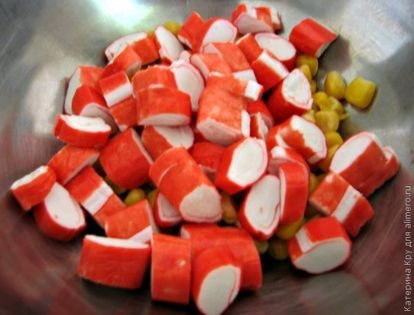 Chicken eggs break in a small bowl or a deep plate. Add to them a tablespoon of homemade cream. Sprinkle with salt and favorite spices (I used only a small pinch of white pepper).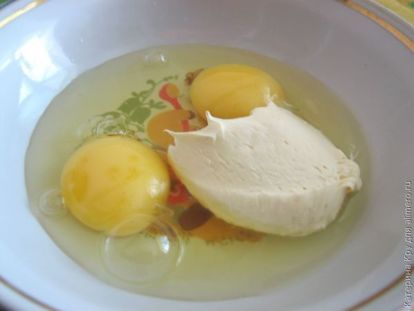 Instead of cream, you can use milk and some flour, as usual.
Using a whisk or fork, beat the mixture and pour it onto a hot frying pan, greased with vegetable oil.
Cover it with a lid and mix it in a minute in the cooking process. Thus, the omelette prepared for salad turns out.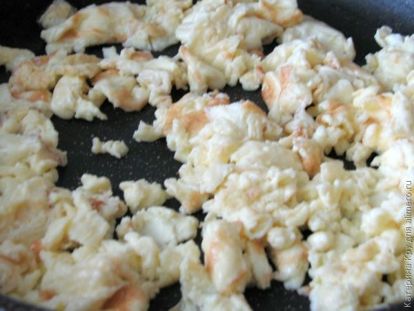 When it is cold, put an omelet in corn and crab sticks.
Although, once I added it warm, and my husband liked it more.
Tarragon sprigs washed and dried. The leaves of this green chop and add to the salad.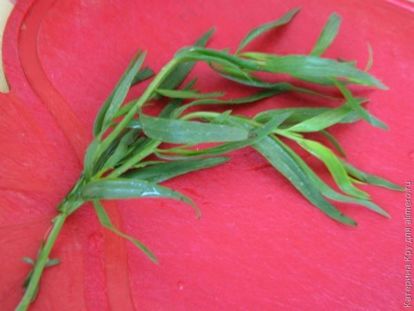 It can be filled with sour cream or homemade mayonnaise.
I wanted the salad to be less calorie, so I used a few tablespoons of low-fat sour cream.
Mix the salad, put it in a small bowl or a plate and decorate with a sprig of tarragon.