Salad with crab sticks and rice is a magic wand that will help when you need to feed your family with tasty and satisfying food. This dish can be served to guests, preparing it for the holiday.
All products for this salad are in any store, which makes it possible to call a recipe affordable. Anyone who can make crumbly rice can cook a dish, as this is the most time-consuming process during cooking, which requires 20 minutes of your time.
To prepare a salad with crab sticks and rice, the following products are needed: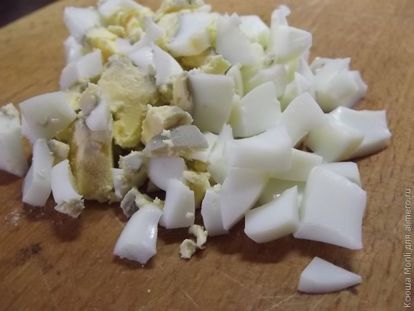 Crab sticks defrost and cut into fairly large pieces.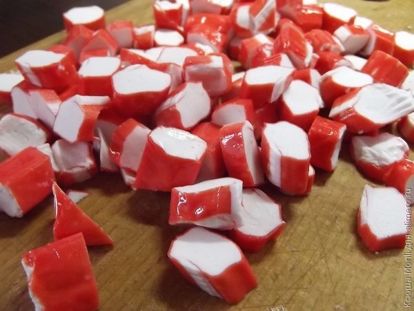 Mix the chilled rice with eggs, crab sticks and mayonnaise.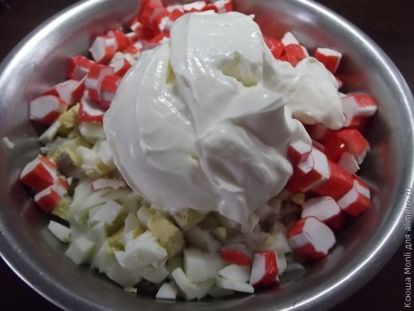 Salad salt, a little pepper for taste and smell and add the greens. Stir the dish, but do it delicately enough that the ingredients are mixed, but not lost shape.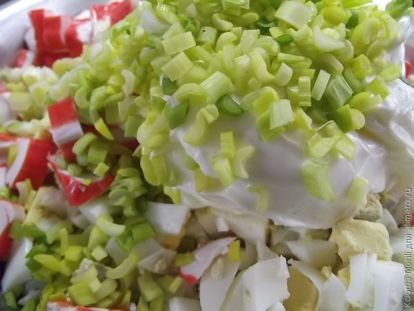 This salad is quite possible to prepare for 1-2 hours before the arrival of guests or a family lunch / dinner. The dish does not let the juice, so in the refrigerator under the film or the lid may well rest a little before serving.
Also, the salad can be eaten immediately after cooking, which is very convenient when guests are on the doorstep or a hungry husband came home from work.