During my childhood, the salad with crab sticks was just as festive as Olivier. Therefore, it was prepared a maximum of 3 times a year, and at the same time it was generously diluted with potatoes or rice.
But now I don't expect any special reasons to cook something tasty. I do not have dishes that I cook exclusively for holidays – if I want something exotic, festive, tasty, then why not afford such a joy?
And the crab sticks themselves have long ceased to be something unusual. It is an affordable product. That's just to get involved in them, perhaps, not worth it;)
In general, today, using ordinary ingredients, let's make a delicious salad with crab sticks, olives and the most delicious egg-cheese base.
Difficulty – as always – very easy

Cooking time – 20 minutes

Calorie salad without dressing – 144 kcal per 100 g

In order to prepare this salad, you will need the following products:

Cooking process

The first thing I put to boil eggs. In the meantime, she took up the rest of the products, which, as they were prepared, put them immediately into a salad bowl.
Olives sliced.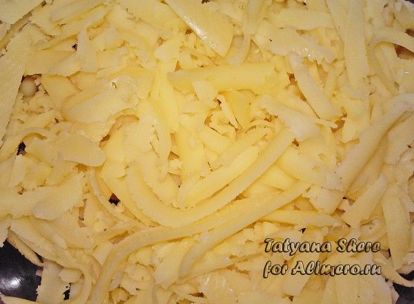 Laid out canned corn.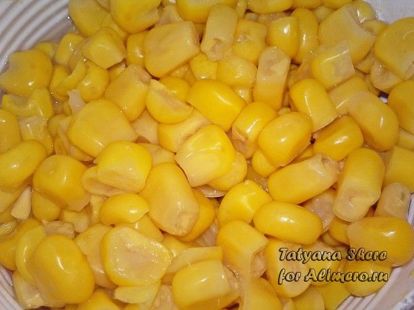 With crab sticks did the same.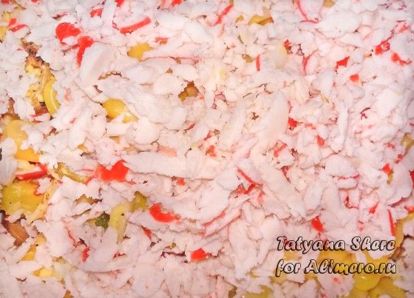 When the eggs were boiled, they, too, were waiting for the fate of being grated.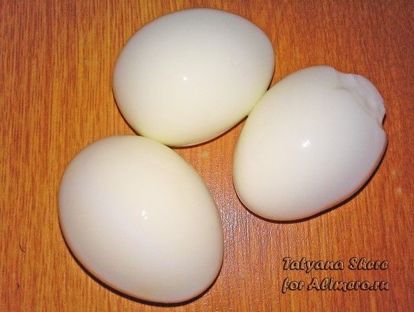 A little salted, added a bit of a mixture of peppers. For some reason I like egg-cheese salads with various additions and with a pinch of a mixture of peppers.
I filled the salad with mayonnaise. When serving sprinkled with chopped green onions.