Salad with crab sticks and corn for someone may be associated with the holiday, someone will not say that this is a festive dish, but everyone agrees that the salad is very simple and quick to prepare, and most importantly – very tasty.
A big plus salad with crab sticks, you can add a couple more ingredients to your taste, it is appropriate to put a tomato, boiled potatoes, an apple, cheese, crackers, etc. into the salad. while it will only taste better.
For the salad you will need:
Cooking time – 20 minutes.
Servings Per Container – 4.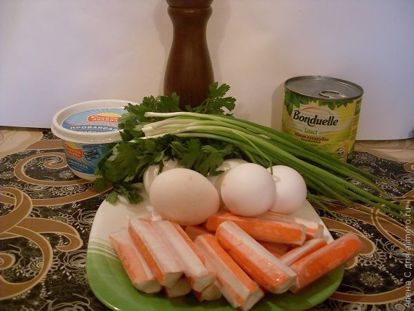 Eggs need to be washed and put to boil, after the water boils, boil eggs for about 15 minutes so that they are ready to be boiled. While the eggs are being prepared, you need to remove the packaging from the crab sticks and cut them not very finely.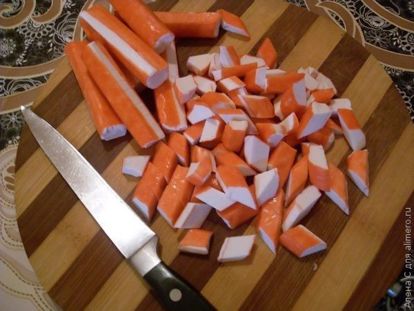 Next, open the corn, pour excess liquid from the jar and pour it into a bowl with chopped sticks.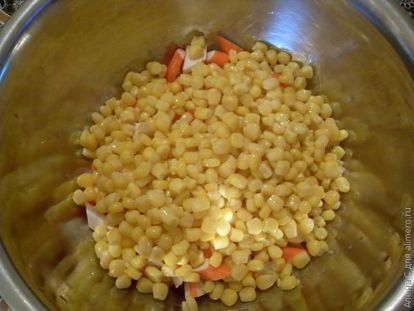 When the eggs are ready, you need to fill them with cold running water, and leave for 5 minutes to cool. From the cooled eggs, pour out the water and clean them, then cut into cubes and send them to a bowl.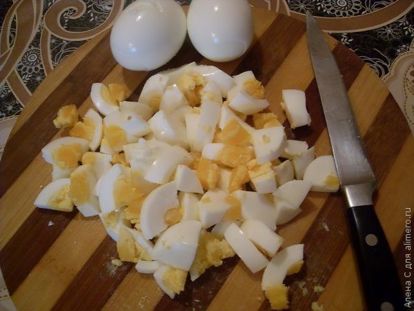 Green onions need to be washed and cut is not very small.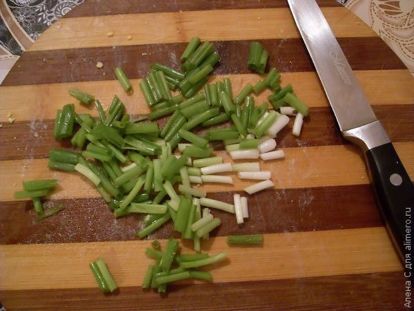 Cut the leaves of green parsley without stalks and pour the chopped greens into a bowl with the rest of the ingredients.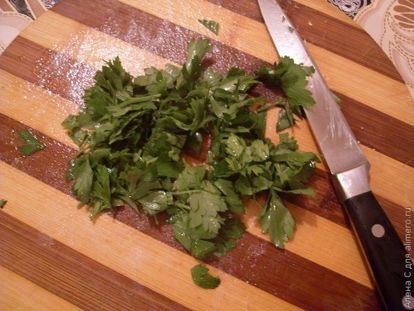 Also in the bowl add a couple of tablespoons of mayonnaise, salt to taste and black pepper.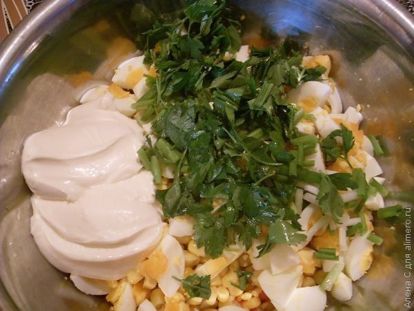 Next, mix everything well. Salad with crab sticks and corn is ready, now it can be laid out in a salad bowl and served to the table.