Today I have a salad again. This time a delicious salad with cheese and crab sticks.
The idea of ​​this salad came to my mind when, at the end of a crazy and stressful day, I suddenly realized that I had nothing to take as a lunch tomorrow. I didn't have the strength to cook something serious, so I thought that some quick salad would help me out.
After a quick inspection of the shelves in the fridge, I realized that everything was not so bad, and let the salad be! 😉 So the next day I did not starve at work.
Besides, this spontaneously appearing salad I liked so much that now I cook it regularly. And, of course, I can not share with you another recipe;)
To prepare a salad with crab sticks and cheese you need the following ingredients: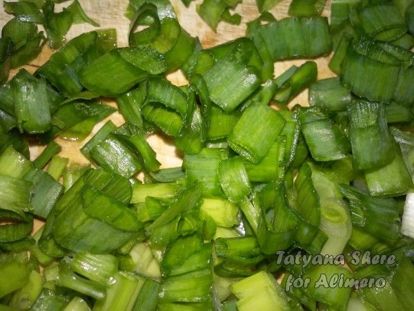 Garlic skipped through the garlic press.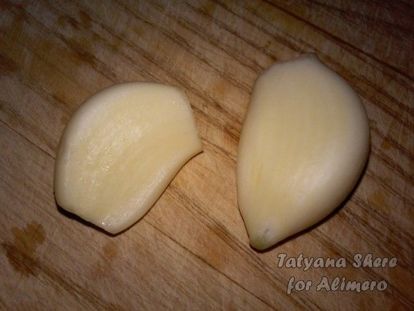 Put together all the ingredients, lightly salted, added a drop of ground black pepper and French mustard. Stirred up.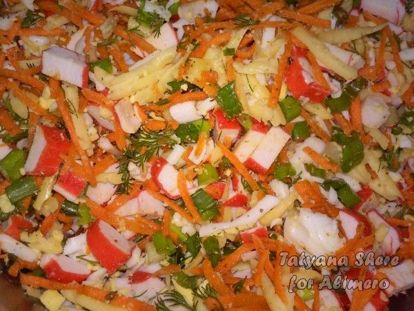 I ran it with mayonnaise.
That's all, the salad is ready! Tasty, nourishing, bright and fast – I like it very much, especially when there is a lot of green in it.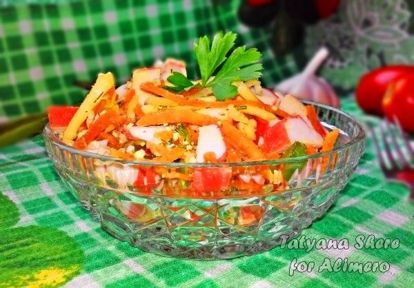 Bon Appetit everyone!