I continue to taste salads cooked by French cooks. Maybe not all of them show national roots, but I like the fact that there are a lot of ideas, but in the heat that suddenly broke out in our country, only such salads please the soul.
This salad is very simple in composition, which means that it is easy to prepare, ingredients can be found in any refrigerator. The only problem, soft curd cheese is not quite the same as in France, I bought with a creamy consistency and thought that the next time I would replace it with just grainy curd.
Ingredients for 2 servings: 70 g of corn, 100 g of soft curd cheese, 3 tbsp. canned corn, 2 tbsp. nuts, peanut butter, lemon juice, freshly ground pepper.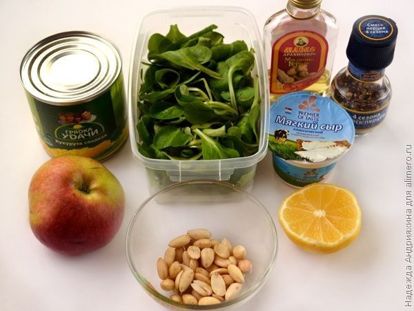 To enhance crispness and freshness, the root is soaked in very cold water with vinegar, one tablespoon per liter will be enough.
After 10 minutes, pour the corn on a sieve, and then still wet the water with a towel.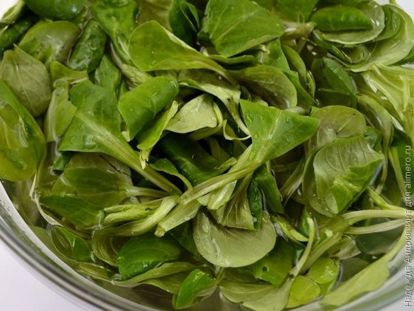 Immediately decompose the root portionwise. This time I did not use plates, but dessert cups, because I conceived the decoration.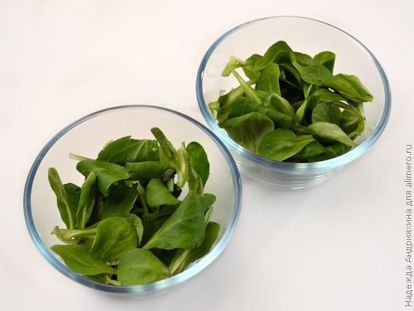 We make traditional sauce, which the French call the vinaigrette, but instead of olive oil, I took peanut. Fill the butter with freshly squeezed lemon juice and season with pepper.
Pour the salad leaves with a dressing and scatter the cottage cheese cheese on top.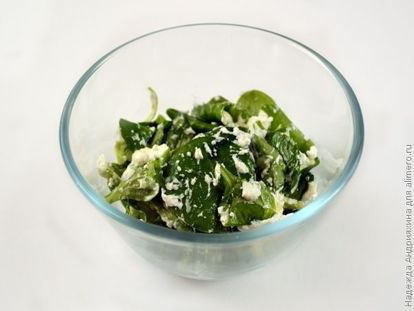 Sprinkle on top of canned corn, lift the layers with a fork, but do not mix, so that the salad retains its properties and does not give juice.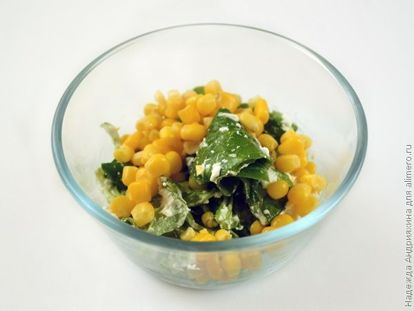 Nuts chop, optionally, large or small. It's better to take peanuts, but this time I only had almonds, so I used it.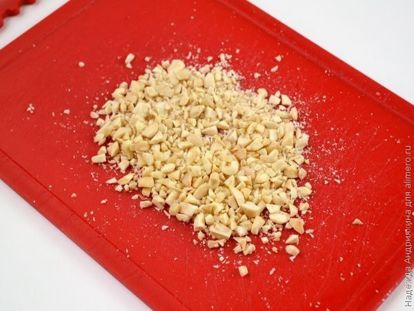 I cut an apple on a figured grater, since it was precisely it that I planned to use for decoration, but in general it could be just plates or cubes. An apple must be sprinkled with lemon juice so as not to darken.
Apples are laid on the edge of the cups, and if you use portions, you can put a wreath.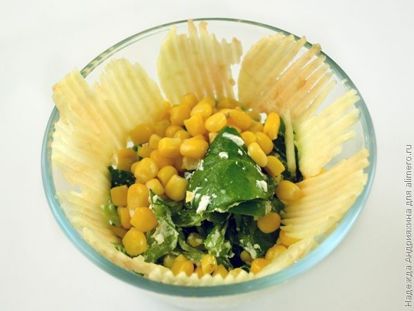 Sprinkle the salad with nuts – and immediately to the table. Mix the salad while eating. It is fresh, sweet and sour, tasty.