Chinese cabbage is an ideal vegetable for salads. Its leaves are crunchy, juicy and at the same time soft, besides, they do not wilt for a long time, even if they are not kept in the refrigerator. It is also called Peking or salad cabbage.
I like to experiment with Chinese cabbage, adding various ingredients to the salad. It can be eggs, and meat, and even seafood. But most of all I like pure vegetable salads with Chinese cabbage.
These salads are very light and incredibly healthy. You can also fill these salads with anything. More difficult and satisfying option – mayonnaise. But you can also use olive oil with lemon or vinegar.
Ingredients for Salad:
Cooking time – 10 minutes.
The difficulty is very easy.
Chinese cabbage before cutting should be well washed.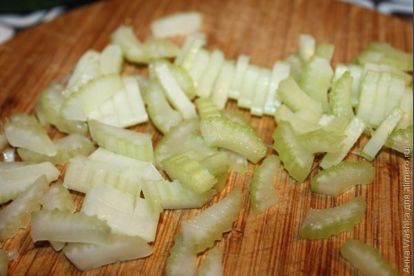 Cut a large radish first into two or four parts, and then cut into semicircles.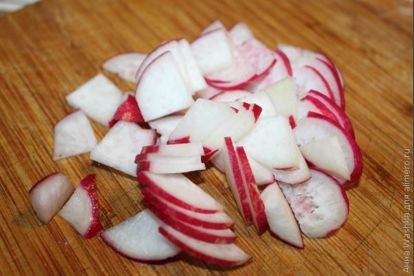 Cucumbers are also cut into half rings. If cucumbers are not young, then we must remove them from the skin. We do this not only because the skin of a cucumber can be hard, but also because it can unpleasantly taste bitter and thus spoil the salad.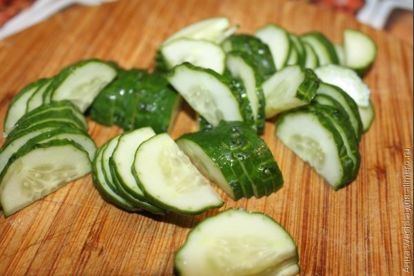 Bulgarian pepper cut into thin strips, removing all the seeds.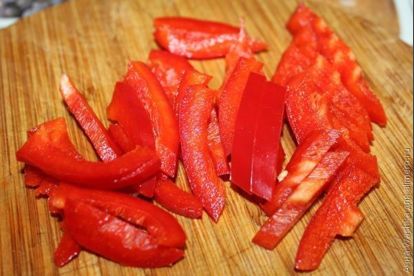 Cherry tomatoes cut into four parts.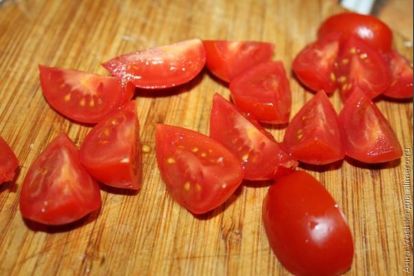 Put all the vegetables in a bowl, add salt and season with a small amount of olive oil.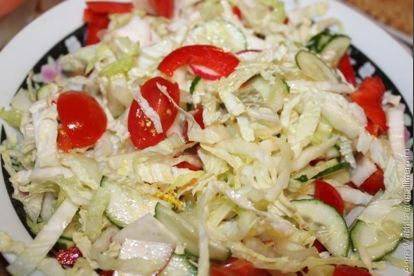 Sprinkle with dill and eat immediately, until the salad gave the juice.