I do not know how anyone, but I, as soon as February is at the end, feel the spring. And not only by the way the birds sing. Lack of vitamins – that says it all. Therefore, I am looking for all the ways to somehow feed the body tired for the winter.
This type of salads is now the thing. Contrary to what they say about the price, I buy a lot of greens. After all, then more expensive. The main thing is to find a shop where you could buy it, knowing that everything is safe. So let's cook together!
I composed this salad, not knowing where to put a slice of cheese and the rest of caviar. So I decided to mix with greens. Cheese was unsalted. I did not put salt – caviar played its role. So, cheese we cut.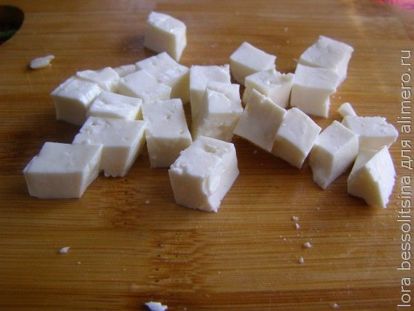 Spinach is an amazing plant. I love him for such a richness of vitamins. After all, he is not happy with some special taste. Therefore, if someone does not like greens of this kind, you can put tomatoes, peppers, etc. in the salad. I hone the spinach with noodles.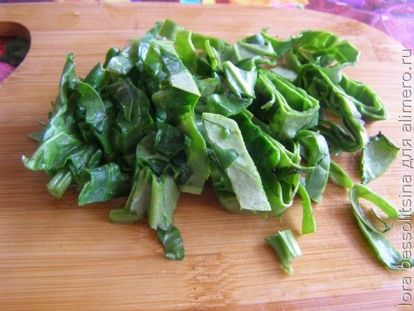 Cucumbers now – to choose from. But we must try to find a vegetable shop such, where the vegetables were from the garden, even with the greenhouse. A couple of times taking something there, you can decide that you can trust. So, cucumber cut arbitrarily and send to the spinach.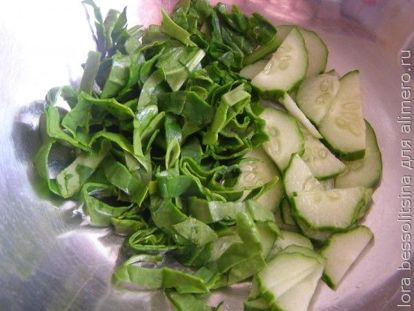 Leaf lettuce for me is also not quite the favorite representative of the green. However, I often use it – both for decoration and for salads. Indeed, in combination with, say, red caviar, cheese, it will sound, the main thing – vitamins! Thin noodles too, cut into.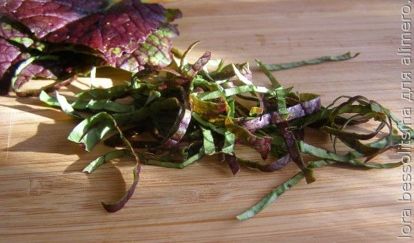 Dill, green onion, parsley, I do not drop out. Also, I will tell you, I am not very enthusiastic – it is unreal to have them separately, except onions. That is why I always gather everything together and cut more – in a salad is the most, because immunity should be corrected!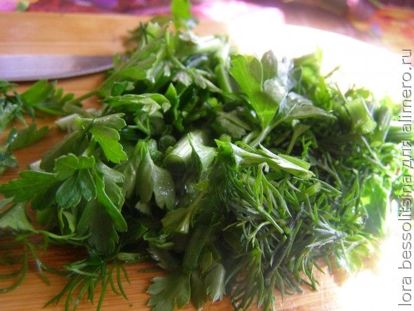 Well, this nice bonus, caviar! I love her salads. Not even always looking
completely unsalted, because salads are not salt, and caviar will cope with the task. Instead of caviar, by the way, you can put herring.
Well, about refueling. This salad really can not fill. After all, there will be cucumber juice and other green juice. Well, except dripping some olive oil. If someone loves more spicy, you can mix it with soy or pomegranate sauce. In short, fill the salad.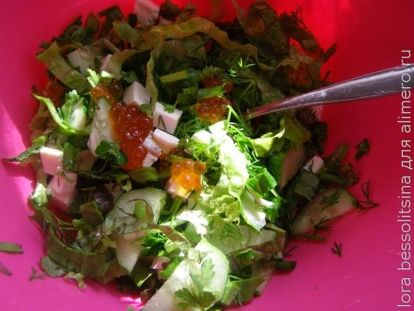 That's all, a green snack for breakfast or dinner is ready. Perfect in every way. If you add some nuts, count the calories … I am satisfied with each time. After all, I do not satisfy hunger with cereals, but with such tasty usefulness.