Earlier, when I was offered to cook a salad with pineapple in the composition, I always refused this idea. It seemed to me that this sweet fruit could not be combined with any meat, especially mayonnaise, pineapple for me was just a sweet delicacy for dessert. But you always have to try, and only then deliver a verdict.
So I did, and now I really like savory snacks with the addition of pineapple. If someone is the same conservative, like me, I advise you to definitely try, and then say: like it or not. Today's my salad recipe is quite simple, but unusual, so I want to cook it again and again.
I used carbonate, although you can take ham. It's just that I have recently been disappointed by most of the producers of ham, I don't know what they add to it, but the taste is terrible. And carbonate is still meat without any impurities. If you do not have such problems, then calmly put the ham in this salad.
Degree of difficulty – elementary.
Time for preparing – 20-30 minutes.
For preparations salad with carbonate and ham we will need following ingredients: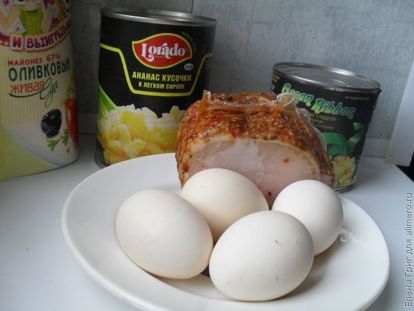 Boil eggs, chop the carbonate into thin strips.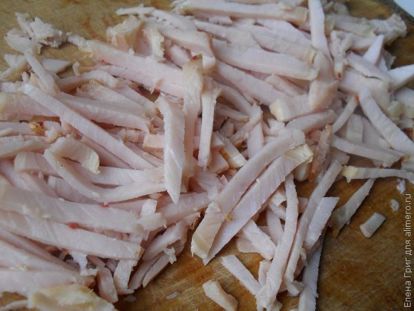 Add corn to it.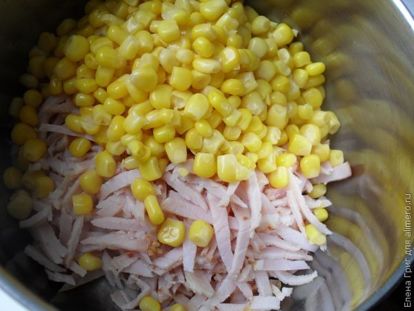 Pineapple cut into cubes (it is better to still take fresh pineapple, if you can, it will taste better).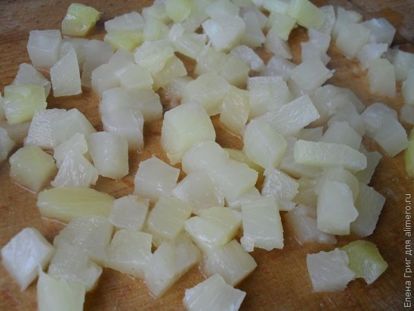 Add them to the rest of the ingredients.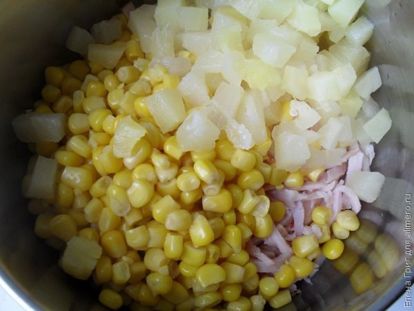 Cool, peel and chop the eggs.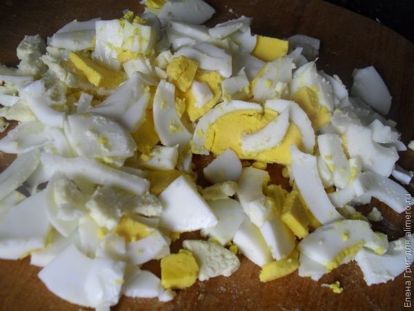 Combine everything, add mayonnaise, add salt as desired and mix thoroughly.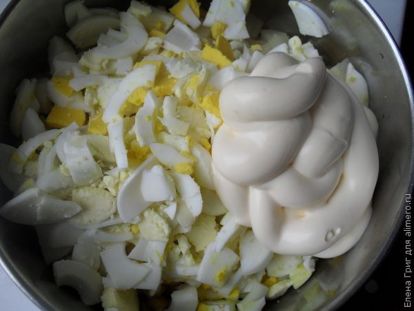 Ready salad decomposed into individual salad bowls, can be served, garnished with a sprig of greens.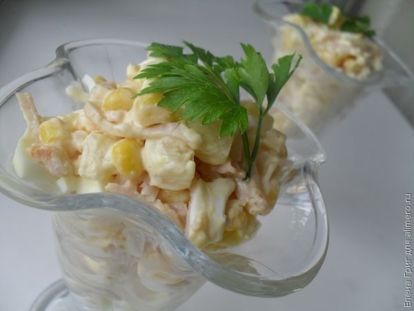 Wish you enjoy your meal.