Congratulations to all visitors Alimero Happy New Year. May this year be successful for you in all your endeavors, hardworking, but with the desired result, happiness to you, kindness and love.
I confess that with canned squid lettuce was made for the first time. Generally, whence a jar of squid appeared in my fridge, I do not know. I found it on January 1st, when I opened the refrigerator. Probably brought one of the guests. I really wanted to try.
Such squid can be consumed immediately, sprinkled with onion and flavored with olive oil, and you can make a salad.
At Christmas, you can safely take advantage of this recipe, since the taste of canned squid is significantly different from boiled (my opinion) and gives the salad a new flavor.
To make salad would need time: 15 minutes, if the time of boiling carrots and eggs do not take into account.
Degree of difficulty: very simple.
Cooking method:


For the salad you need to boil the following ingredients: eggs and carrots.
Jar with canned squid open. Merge the pickle, in which squid was pickled. Cutting squid is not necessary, as in canned form it goes already peeled and chopped.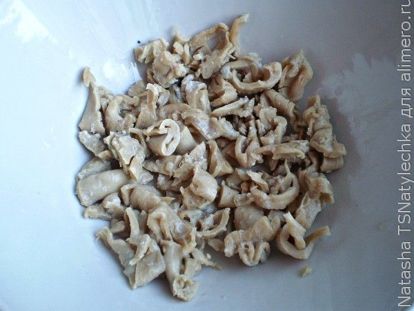 Boiled carrots chopped. Add to a salad bowl to squid.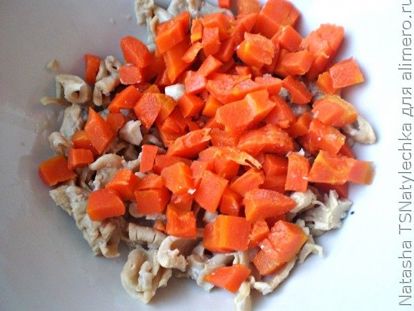 Salted cucumber also cut, like carrots.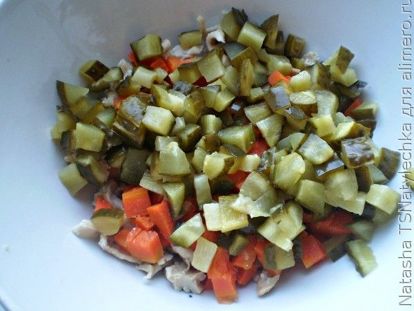 Onions chop finely. We combine with salad.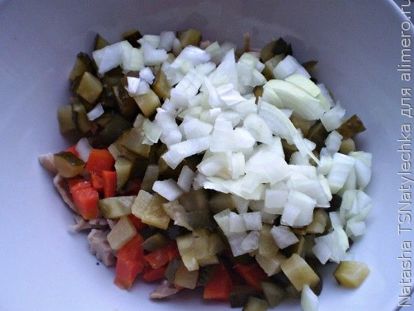 Green peas add to the ingredients in the salad.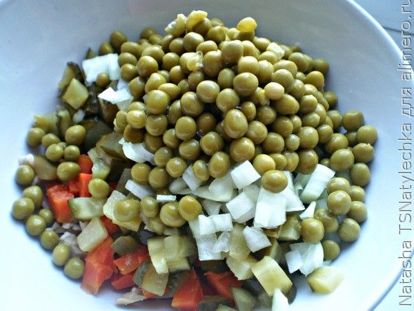 Peeled eggs are peeled and chopped. Salt salad.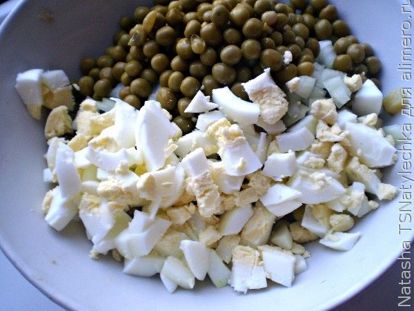 Mix products with mayonnaise.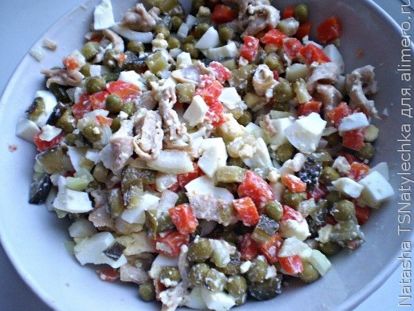 Putting in a salad bowl.