Simple and delicious salad from a series of guests on the doorstep. Products for him can always be found in the refrigerator. Quickly prepared and eaten even faster.
I spotted this salad in a nearby store, where it was sold in finished form. And I could never resist the temptation to pamper myself and loved ones. And once I thought, why not make such a salad myself? And she did.
Now this salad is firmly established in the menu of our family and the families of relatives whom I have planted on it. So if you have a weakness for good food, be careful, it can be addictive 🙂
For the preparation of the salad we need:
Boiled potatoes – 3 pieces
Chinese cabbage – 3 leaves
Eggs – 3 pieces
Hard cheese – 100 grams
Canned salmon – 1 can
Canned corn – 0.5 jars
Dill
Mayonnaise
Boiled potatoes rubbed on a coarse grater.
Peking cabbage cut into small pieces.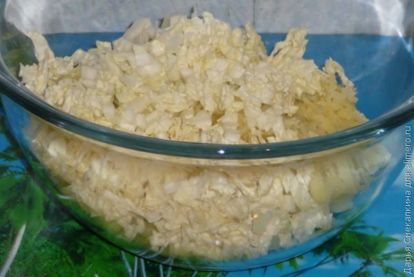 Add half a can of corn.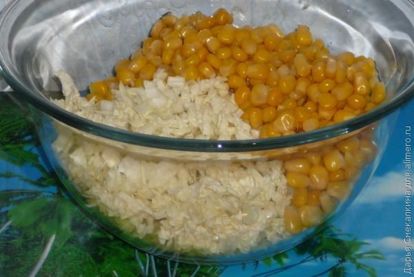 With canned fish, drain the liquid, crush the solid contents with a fork.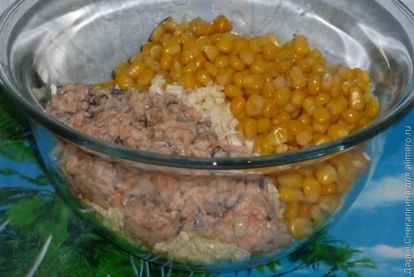 Boiled eggs cleaned from the shell and chopped.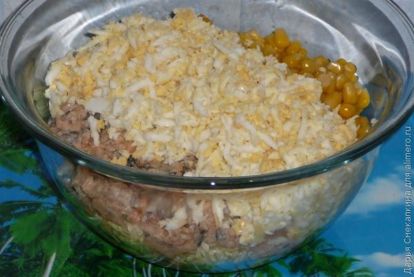 Cheese rubbed on a coarse grater.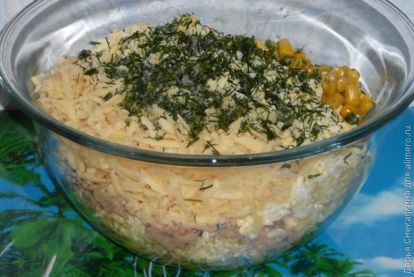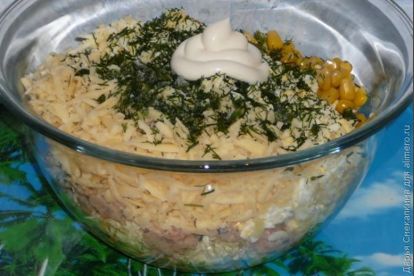 All mix well.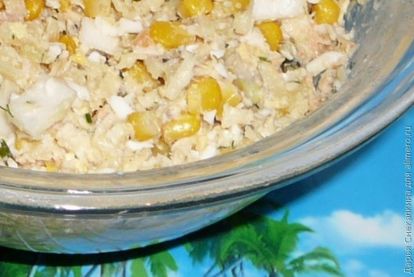 We decorate by mood.