I love canned fish, especially in tomato sauce. And the fish should be large, sprat is not exactly what you need. I remember when we didn't have a stove and we lived in field conditions in a new apartment, where there was a lot of repairs, we had to almost eat snacks. It was here that I loved these canned foods, because sometimes our dinner consisted of a jar of fish in tomato sauce and thin pita bread.
It was a fun time. But I am indifferent to fish in oil, there is too much oil there, although it is quite suitable for soup.
I call this salad Nourishing, it is very simple and is prepared in a couple of minutes. Perfectly suited to cases of discharge guests suddenly appeared. You can cook it even if you just want a variety. As for us, this is an association and pleasant memories of happy moments in life.
All ingredients are stacked in layers. The fish is laid out in the first place, and then everything else. Ordinary bread should not be used, it will turn out not so tasty, the best dietary with bran (light or dark – does not matter). And instead of mayonnaise – sour cream, it is better combined with fresh cabbage.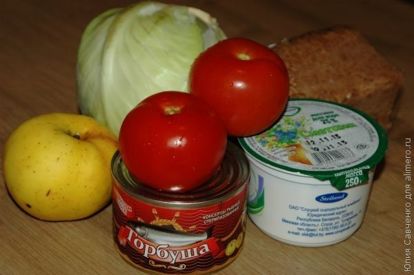 Ingredients:

Pink salmon in tomato sauce – 1 can
Sour cream – 250 g
Fresh cabbage
Apple – 1 pc.
Tomatoes – 2 pcs.
Bran Bread
Salt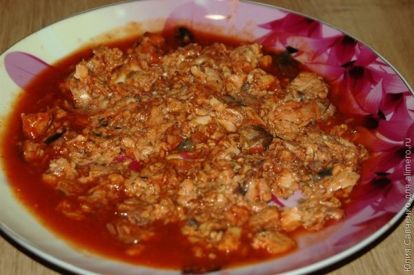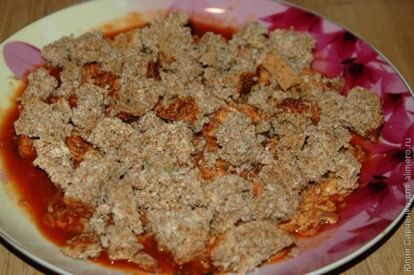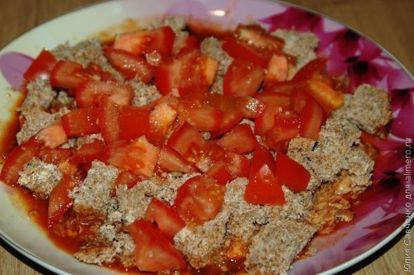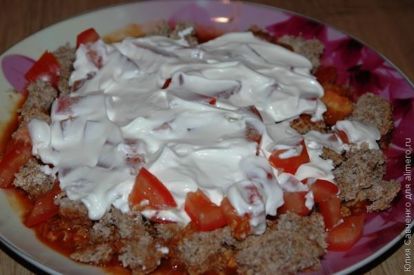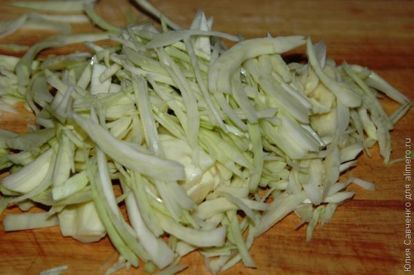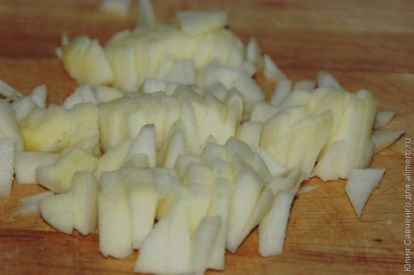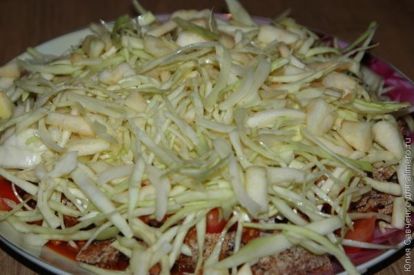 It is necessary to give the salad a little insistence, 30 minutes will be enough. My beloved and I ate the salad together: it was enough for me to eat, about 1/8 of the part, he also devoured everything else, one word – a man.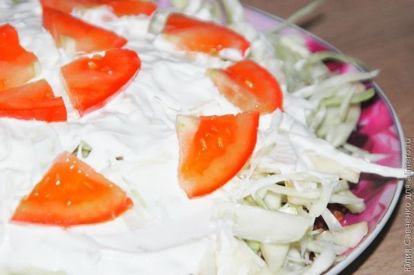 The salad is very satisfying, the taste is interesting and you don't have to mess around with it.