Recently, one of my friends lamented that it is now difficult to come up with a menu for a festive table. What used to be prepared for the New Year? Herring under a fur coat, Olivier, jelly and two types of sausage. And now all this we eat at the usual dinner. Therefore, it is difficult to make a festive table really festive.
What remains to us? Search for new ways of serving, new dishes and invent new combinations of tastes.
Just recently I was given a recipe for a new salad for me. The set of ingredients surprised me, the name too, but still I decided to try. Moreover, a friend claimed that in their family this salad was loved and cooked more than once.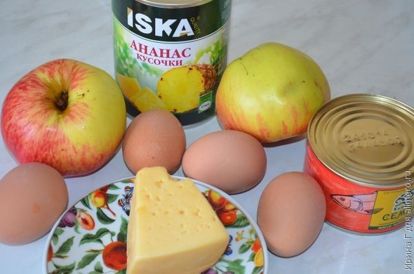 Time for preparing: 20 minutes.
I boiled eggs beforehand and cooled. Poured liquid from canned food, laid out on a plate.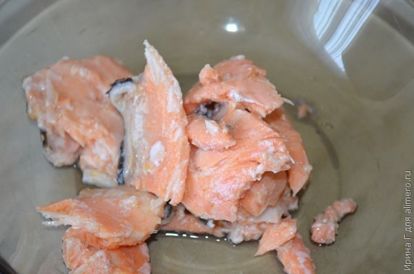 I crumpled the fish with a fork, put it in a salad bowl.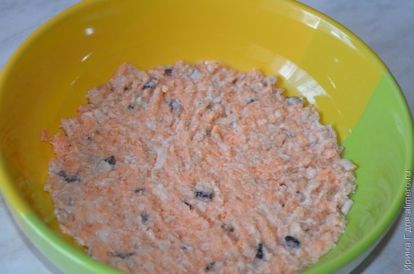 Smeared a layer of fish with mayonnaise. I used homemade mayonnaise without eggs for this salad, the recipe of which I shared with readers of Alimero last week.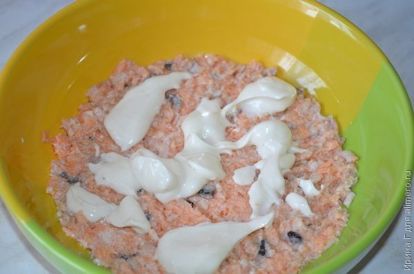 I cleaned the eggs and grated them on a coarse grater.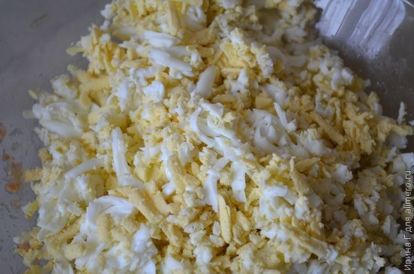 Made of them the next layer of lettuce. Missed mayonnaise.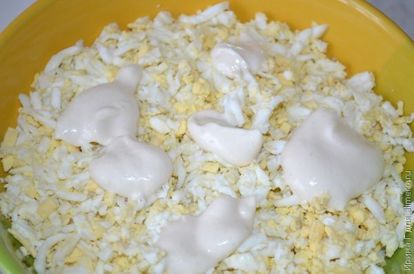 Naterla apple without peel.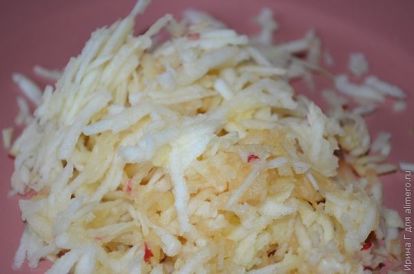 This will be another layer of lettuce.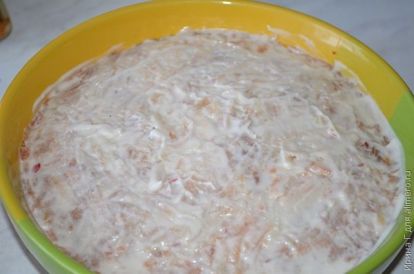 Now the cheese. Naterl it on a coarse grater.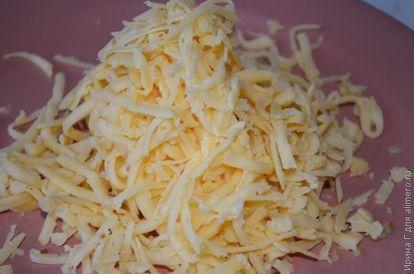 She put another layer of salad and also smeared with mayonnaise.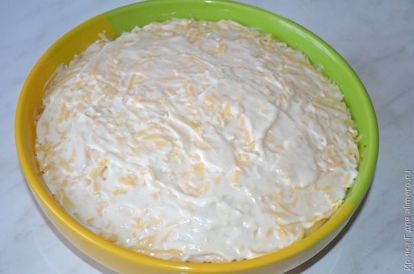 For decoration (well, for taste too) you can use halves of grapes or pineapple pieces. I decided to make the second option. If pineapple rings, then they need to be cut into triangles.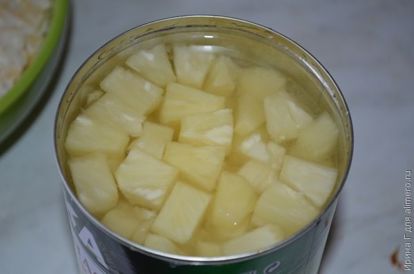 That's what happened.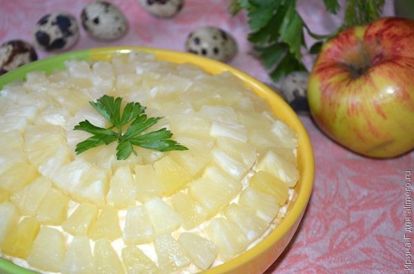 The taste of the salad was interesting, but controversial. We have a whole discussion.
Daughter believes that the fruit here bust. The husband, not a big fan of culinary experiments, said that if without pineapple, he is quite happy with the combination of tastes.
And I did not understand with whom I agree: with my daughter, husband, or my friend, who shared a favorite recipe with me. So, we must try again 🙂
While debating, the salad slowly disappeared.
Try it and you.
Enjoy your meal!