Fresh vegetables contain valuable substances that help maintain the health and energy of the body. This is important especially at this time of year.
I offer everyday, simple and affordable cabbage salad (in my case, white cabbage, but you can also use Peking). And for dinner – this is a great option when, after a busy day, you do not want to wrestle with your head over the preparation of hearty and time-consuming dishes. A great side dish to it will be boiled potatoes, baked fish or meat.
Salad is prepared so quickly that you will definitely have time to watch TV, chat with your family or do your favorite thing. Anyway, just relax and rest.
Time for preparing: 20 minutes.
Degree of difficulty: minimal.
For the preparation of salad from white cabbage we will need:


Cooking method:


My eggs, boil hard boiled. Cool in cold water.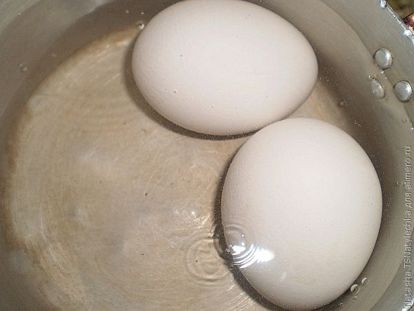 Cabbage finely shred.
Sprinkle with salt. Now you need to wrinkle her hands so that it becomes softer and soaked with salt. If you are using Peking salad for salad, you can skip this procedure just by salting it. Sent to the salad bowl.
Peel carrots, grate.
Connect with cabbage.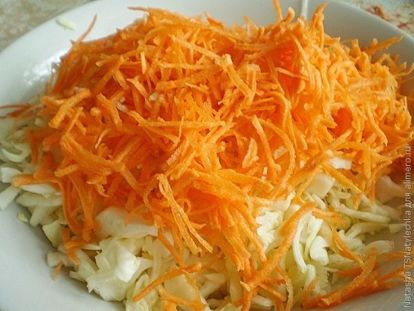 Pepper to taste. I added more spices for the salad, but it is up to you.
Eggs are shelled. Cut into pieces and mix in a salad bowl with vegetables.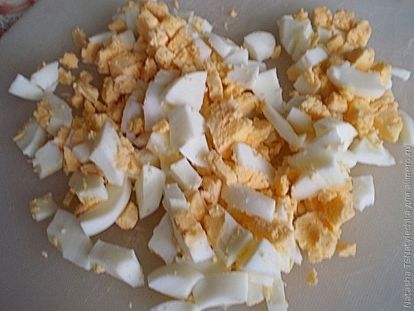 Ready cabbage salad with mayonnaise.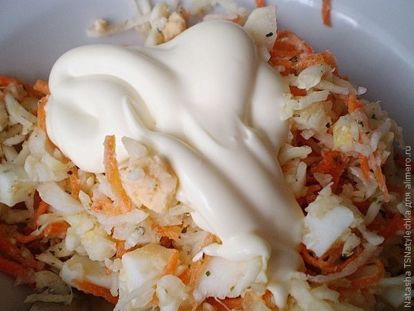 I love harmful store mayonnaise), so I used it. You can freely replace with sour cream.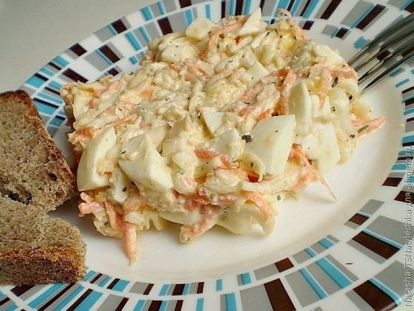 To garnish boil potatoes. Easy and quick dinner ready.