At first glance, incompatible products give an amazing result – a pleasant taste, maximum nutrients, not many calories. This salad is perfect for both children and adults. Light, but at the same time rich in flavors and aromas, the appetizer will appeal to many!
With purple cabbage, I have one childhood memory, so I often use this particular vegetable in salads. Once, when I was still a baby, my mother urgently needed to make dinner for me. But there were not so many products on hand from vegetables suitable for cooking soup.
As you can guess, mother put this very purple cabbage into the soup. My joy in the end there was no limit. The soup turned out to be my favorite color since childhood – purple! A plate with a portion of hot empty in an instant.
Since then, I have the warmest memories with this cabbage. This salad was no less bright and juicy for me.
To prepare you will need:
Time for preparing: 25 min Calorie: 200 kcal / 100 g

Cooking:
Violet cabbage wash, dry and finely chop. Put in a salad bowl or bowl, add a little, mnemy hands.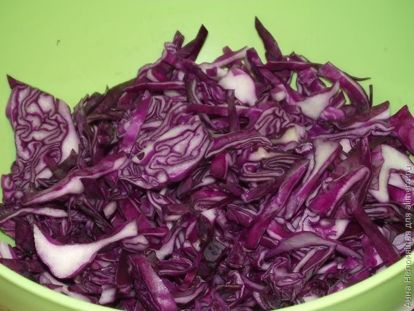 Greens thoroughly washed, finely chopped, put to the cabbage.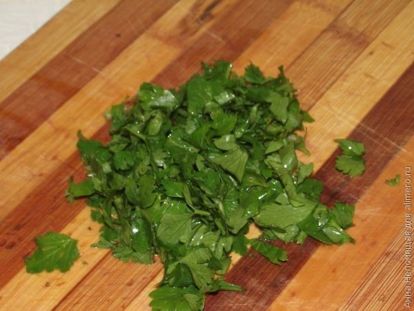 Pineapple cut into small pieces, if they were originally rings. If you have already bought pineapples in cubes, then simply filter them from the juice and put them in a salad bowl.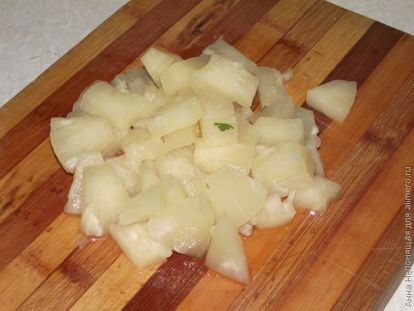 We rub cheese on an average grater.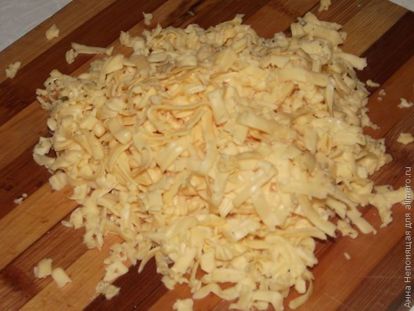 Celery root cleaned, cut into small cubes.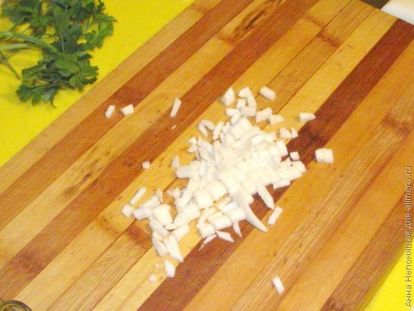 Salad salt, pepper, add the juice of lemon or lime, olive oil. All thoroughly mixed.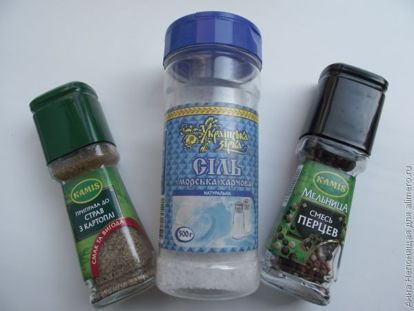 Fast, tasty, very useful, beautiful.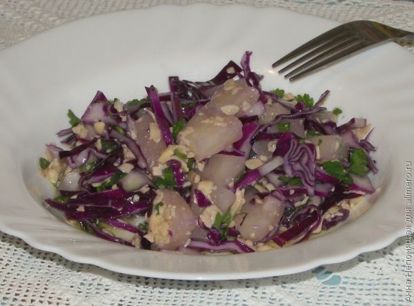 I wish you all bon appetite!