Children are the main product of this salad is contraindicated, and adults – even prescribed by doctors. Super-healthy liver is able to enrich our body with many beneficial substances.
Many do not like offal. My husband belongs to them – a cook. When he saw that I had brought a piece of liver from the store, he said that he would not eat it and that I would not offer it. But he was very mistaken and ate a double portion of salad for dinner.
I was also pleasantly surprised by the taste of the salad. All ingredients are so complementary that they give a unique taste. Due to the fact that the liver must be pre-boiled, you will not feel any specific smell. Marinated cucumber softens the taste of the liver so that even the biggest fussy will agree to try the salad.
To prepare you will need:
Time for preparing: 1 hour.Complexity: minimal.
First of all, put the liver boil. It is better to immediately cut it into pieces, to speed up the cooking process. If you cook a whole piece, you will need 40 minutes; if you cut it into pieces, 15 minutes will be enough. Readiness check with a knife. The product should be soft to the touch, light in color. Give a little cool.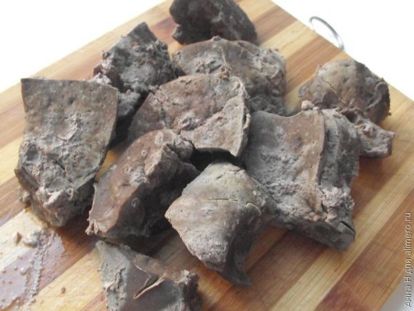 While the liver is cooling down, shred the carrots and finely chop the onion. Fry vegetables in vegetable oil.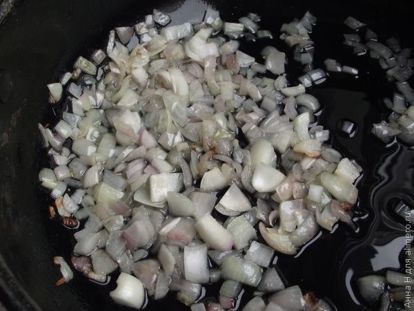 Liver cut into strips.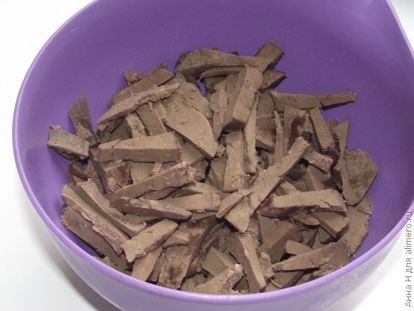 Add chopped liver to roasted vegetables.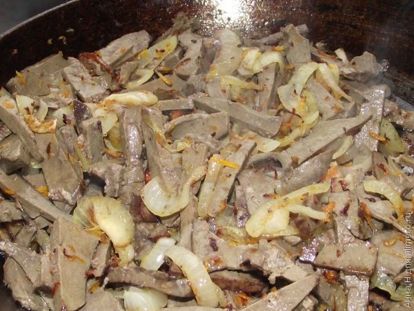 It is better to cut cucumbers into straws, too, but this idea came to me already while tasting the salad, so I have a somewhat arbitrary shape.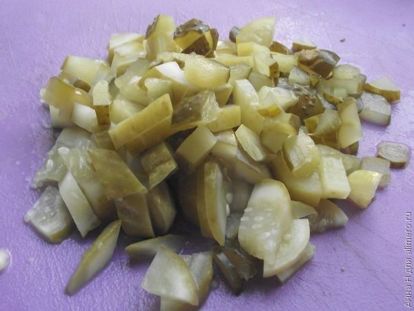 Season the salad with salt, pepper, seasonings.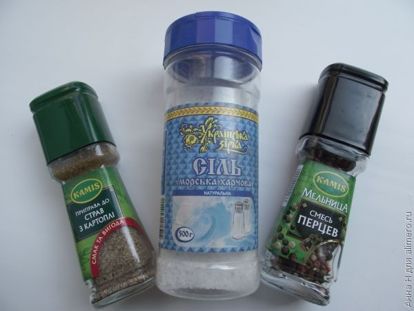 We fill the salad with homemade or purchased mayonnaise.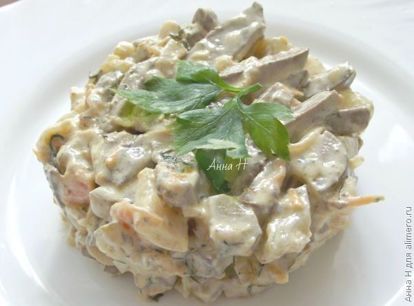 Salad is desirable to give brew. The next day, it tastes even better!