I tried this salad for the first time in November and immediately decided that it would be on my festive Christmas table! He really liked everyone who tried it! Lettuce recipe now tell.
Assembling a salad takes very little time, the only thing that requires such expenses is cooking meat and eggs.
* Salt when assembling a salad I did not add, only when cooking meat. And my cheese and mayonnaise were quite salty. I propose to focus on them and, if desired, salt.
A piece of beef washed.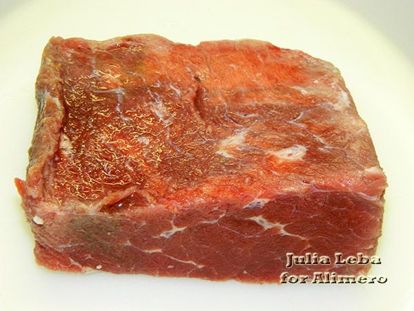 Boiled in salted water for 2-2.5 hours to make it soft.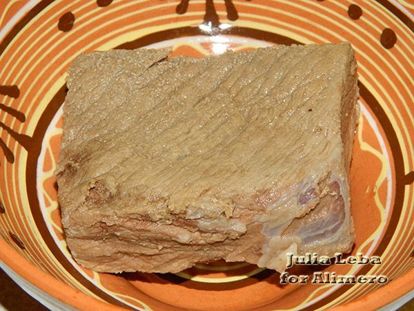 Then you can go in several ways: cut the beef into 2×0.5 cm sticks, randomly split along the fibers or turn through a meat grinder. From the chosen method, the taste of the salad, or rather, the taste of the meat in it, changes somewhat.
I chose the second option – with arbitrary splitting. So beef feels good in a salad and at the same time does not work hard.
I decided to do it in portions at once – I laid out the meat in four salad bowls.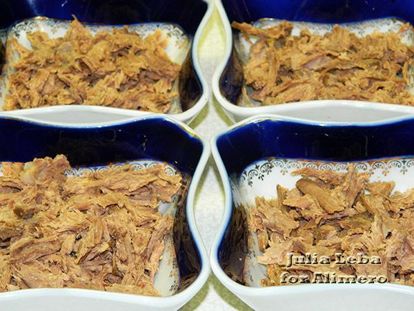 Boiled eggs, cooled, cleaned and rubbed on a large grater.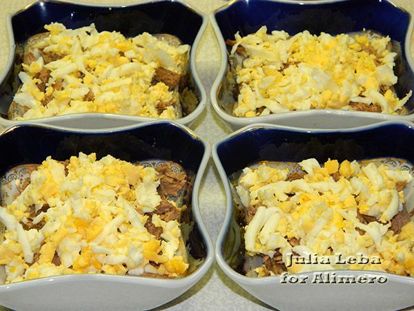 Apples washed, peeled and peeled, rubbed on a large grater. It is better to do everything as quickly as possible, so that the apples oxidize as little as possible (I didn't succeed in it quite completely, since I also photographed in parallel).
Laid out the apples on the eggs, on top – mayonnaise. About 1 tablespoon for each serving will be enough.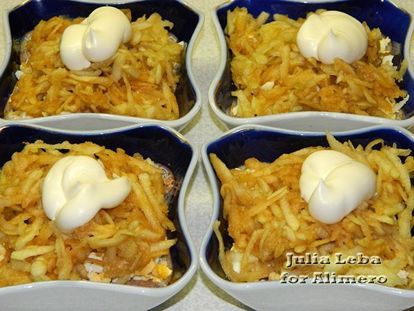 From above plentifully priporoshila with the cheese, grated now on a small grater.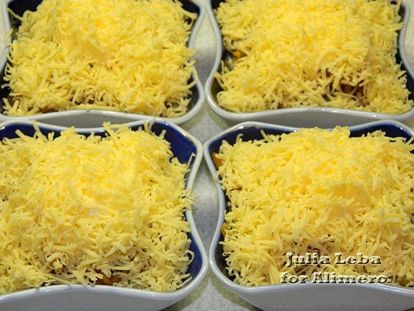 Salad served not mixed. From above you can decorate as desired – with fresh greens or boiled vegetables. I decided to cut a month and an asterisk from boiled carrots.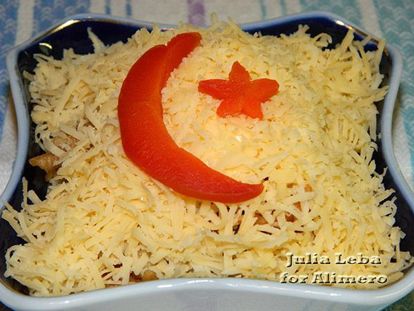 It turned out very tasty and hearty dish!
And what beef salads do you like the most?