Now we have started to appear vegetables of local origin, and they are much better than imported counterparts, both in taste and utility. That is why again you can cook vegetable salads, which I love so much. Today, for example, I cooked with the original avocado dressing.
Avocado is a wonderful vegetable because it is very healthy and, importantly, it tastes great. I have been using it for a long time in various salads and snacks, the dishes acquire a unique flavor. Its oily structure will replace any mayonnaise or butter, which is why it is suitable for the base of the salad.
If you are confused by the presence of citrus, then you can remove it from the ingredients. Although the suite plays an important role in this recipe, the salad becomes more interesting and unusual. The main thing is that the suite does not taste bitter, otherwise you can spoil the dish. As an alternative, I advise you to take an orange, it will also be nice, grapefruit is no longer worth it.
Degree of difficulty – elementary.
Time for preparing – about 10 minutes.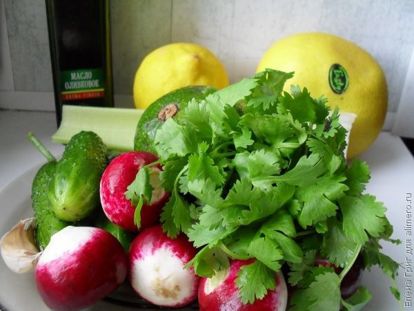 I washed all the vegetables, cut the radish into slices.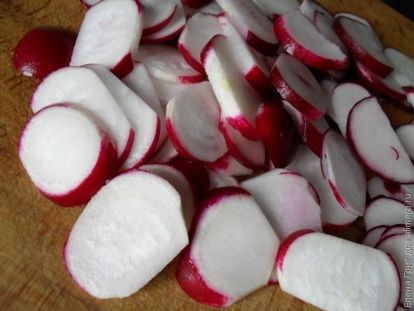 Added crushed celery stalk to it.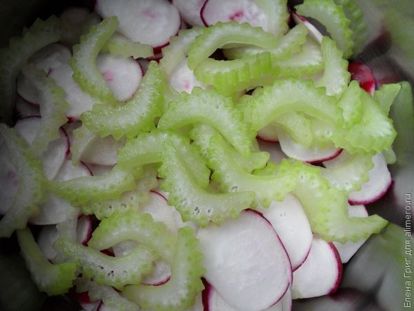 Cucumber also cut.
Sweeted freed from the films and divided into small parts.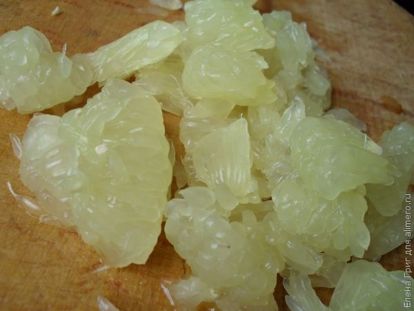 Avocado peeled, removed bone. Then he kneaded it with a fork (a very good ripe fruit was caught, so it was quite simple).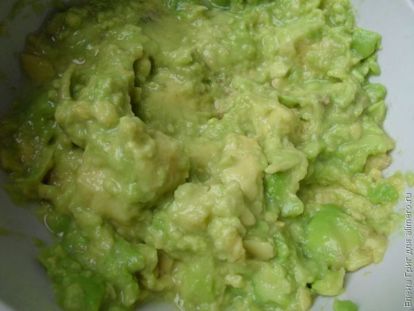 In avocado puree, she quickly added lemon juice to prevent darkening, squeezed garlic cloves through a press, poured oil.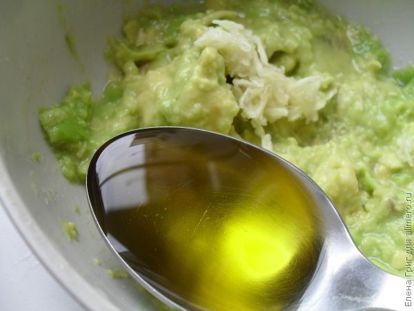 Dressed salad, added chopped cilantro, salted and pepper.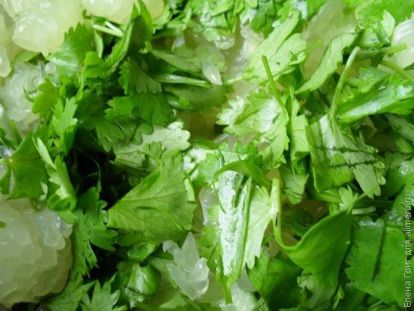 It is necessary to eat it necessarily fresh, so it is better to make quite a bit of salad.