I love all kinds of salads and cook them every day. Today I bring to your attention one of my favorite recipes – Olivier salad, but with some amendments 🙂
In general, I have met a lot of recipes for cooking Olivier. But this is exactly what I like salads for – the opportunity to add, remove or replace any of the ingredients to your liking. And thanks to this, you can every day enjoy the new taste of a seemingly ordinary salad.
Salad, the recipe of which I want to share with you, is cooked without meat. But despite this, it turns out to be summer-like easy and no less tasty.
And if you use not just mayonnaise as a dressing, but make a special sauce, it turns out to be yummy.
Cooking time – 1 hour (taking into account the time for cooking).

The difficulty is very easy.

Calorie – 181 kcal / 100 g
For making salad, I needed the following products:

For the preparation of refills for salad required:

– garlic – 1 clove
– salted cucumber – half
– French mustard – 3 tsp.
– mayonnaise – 4 tbsp. l
– dill – 1/2 bunch
Cooking process

I set the carrots, potatoes and eggs to boil.
In the meantime, she started cooking other products. Diced hard cheese.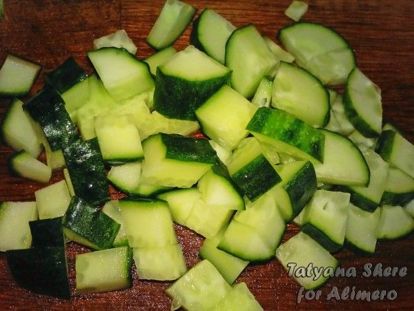 When the carrots, potatoes and eggs were ready, I cleaned them and cut them too.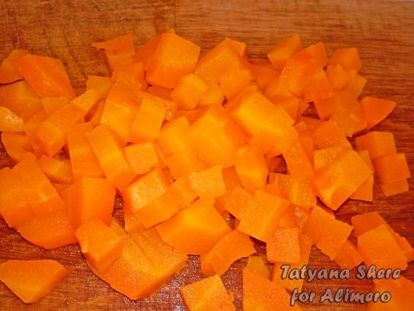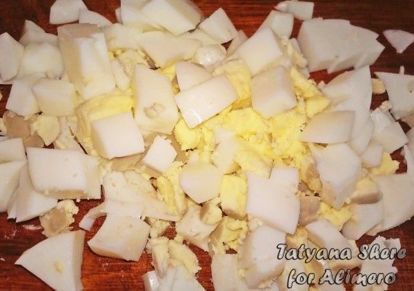 Added half a tin of canned peas, mixed.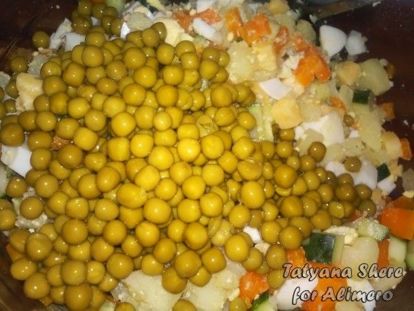 Then I started cooking salad dressing.
To do this, cleaned a clove of garlic and rubbed it on a fine grater.
Half salted cucumber also rubbed.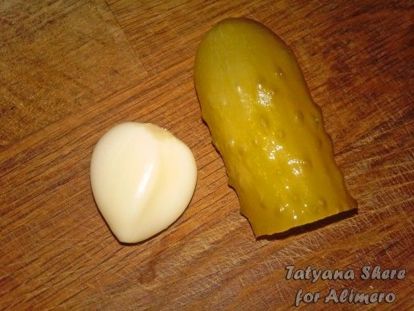 Dill cut.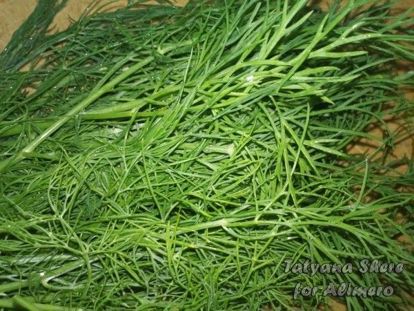 All mixed and added French mustard and mayonnaise.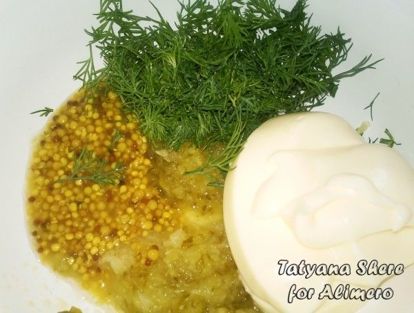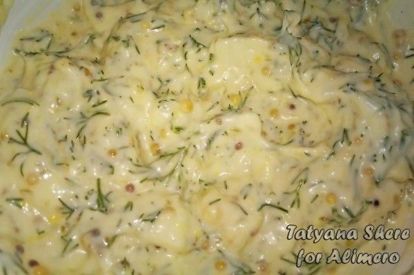 Dressed salad already directly on the plate.
All salad Almost Olivier ready!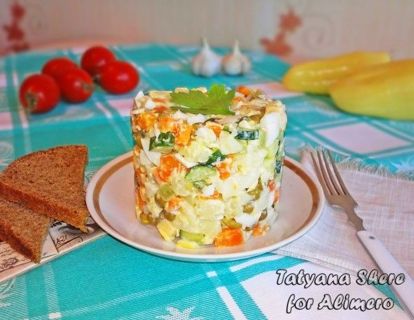 Enjoy your meal!